A Teacher's Guide to Working at an International School in China
For teachers who come to China, it is easy to get a job in general, but it is often difficult to find a position that is the right fit. If you have a bit of teaching experience back home, consider applying to an international school or a Chinese school with an international program.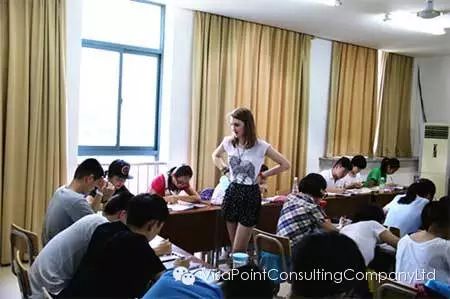 China has a range of international schools, from British schools and American schools who accept mostly foreigners, to IB programs in Chinese high schools, to the more dubious programs like "Miss Li's Happy International Kindergarten," that have one often untrained foreigner on staff.
We will take a look at the two former kinds of international schools: foreign schools and Chinese international programs, how to land a job at one, and what it is like to work there.
Foreign Schools
Foreign international schools are basically elite foreign prep schools picked up and placed down into Chinese cities. Tuition fees for these academies can add up to a small fortune, making them inaccessible to many expats and Chinese. Teaching at one of these prep schools can be a sweet deal for teachers, but you cannot walk in unqualified.
To be a classroom teacher in a foreign international school, candidates often need to have a teaching certificate from their country at home. For example, applicants to the Canadian International School of Beijing need to have a teacher's certificate from Canada. Other schools, like the schools who are part of the International Schools of China group, request that candidates have a degree in Elementary Education, Secondary Education or a subject-specific degree.
It helps to have multiple years of prior teaching experience as well. However, schools often hire teaching assistants, interns, coaches and substitute teachers who are not certified. Foreign international schools usually ask new teachers to sign a two-year contract when they are hired.
Teaching at a foreign international school has a number of perks. The pay is much higher than usual for teachers in China, often on par with what teachers would make back home. Schools offer a lot of support for their teachers including housing, professional development, and social activities. Class sizes are also much smaller than what they would be at a Chinese school or even a public school in the West.
There are a few ways to snag a job at a Chinese international school. Most schools post available jobs directly on their website, but going through all of them can be a pain. Two other ways to go about it are to search through an agency, or attend an international school fair. Council of International Schools holds a number of fairs around the world every year, and International Schools Services holds a smaller one every winter in Asia.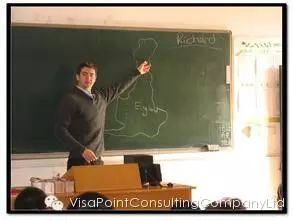 These jobs go fast, and are filled early. Schools start looking in August or September for the next year. Many positions advertised now would start in September 2016, as the process for hiring international teachers is quite long.
Carney Sandoe & Associates is a free teacher placement agency that is mostly focused in the United States, but is extending their international reach. I had a great experience with Carney Sandoe when looking for an international teaching job. I only had one year of ESL experience and a subject specific bachelor's degree and they helped connect me with a number of foreign international schools all over China. If accepted, candidates can use their free services until they find a job.
Another agency that holds most of the international market is Search Associates. Unlike, Carney, Search Associates is not free for candidates but the one-time fee gets you a few years of service, until they find you a job. Search also has cheaper intern programs for recent graduates or those without any teaching experience. Search Associates also has its own international job fairs around the world.
If you are serious about looking for a job at a foreign international school then consider applying to one or both agencies. They will be honest about your competitiveness in the current market, and do their best to help you find a position.
Chinese International Programs
A number of schools in China offer AP and IB international programs for Chinese students who want to study in the U.S. or U.K. There are a few differences between a Chinese international program (which can be an entire school in itself) and a foreign international school.
Barb, who worked as a middle school science teacher in a Chinese IB school in Beijing, said that her school ran on a Chinese schedule rather than a Western one, despite being an international school. A Chinese schedule means a two and a half hour nap in the middle of the day, military exercises in the morning, and so on. Barb's classes were small for Chinese classrooms (around 30 kids in a class), but larger than what she had taught in her 20-odd years of teaching at an American public school.
Barb advises other teachers who are interested in teaching in Chinese programs to vet their school carefully before signing the contract, and visit the school beforehand if you're in China. "You can get stuck in some pretty sketchy schools, you have to make sure you understand all of the conditions," she said.
Teachers in international programs are also often asked to write their own curriculum with little support from school staff. Barb said that her curriculum had to be okayed by an international program board in Australia, but she often had trouble with the materials given. "There were mistakes in the science book and it wasn't an engaging book. The math teachers didn't have a math book." She also said she had to sort out all lab materials herself and lug them from room to room, as teachers don't have their own classroom in the Chinese system. The first semester, she had two classes of kids that could barely speak English, let alone understand middle school science.
However, she noted that, "school is frustrating everywhere, and Chinese kids are wonderful. If you enjoy working with kids then you'll have a good deal of success."
Writing her own curriculum had advantages as well. "I had a lot of freedom. We did an interdisciplinary unit with history and science and studied acid rain at the Temple of Heaven. One day, we went over to the high school lab and dissected flowers with microscopes which was exciting for the kids."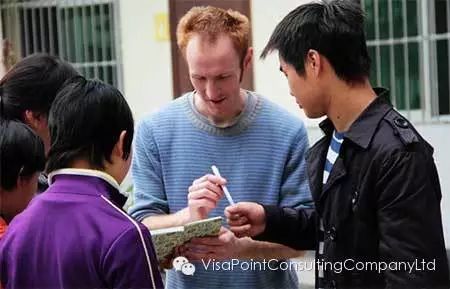 A Chinese international program will also usually take good care of foreign teachers, from Western-style housing, to meal plans, to plane ticket reimbursement and of course, visa support. The pay is also higher than what one would make in a regular Chinese public school, with the option to make more for more teachings hours.
A more experienced teacher that is comfortable writing their own curriculum and can handle working in the Chinese system could do quite well working in an international program. It is also a good way for young teachers to get AP and IB teaching hours before moving to a foreign international school or a school back in their home country.
Chinese international programs advertise jobs on their own website and often on expat friendly job boards such as The Beijinger, and eChinacities. Carney Sandoe, and Search Associates have a number of Chinese international schools as their clients. Schools generally look for candidates with two years of teaching experience for work visa reasons.

Scan the QR codeto get more information
---