Only a few hours left! Register now!
Due to public demand, we have extended the registration deadline to Today (Thursday) at 2pm! Make sure you, your family and friends have all registered in time, and that your details are all entered correctly.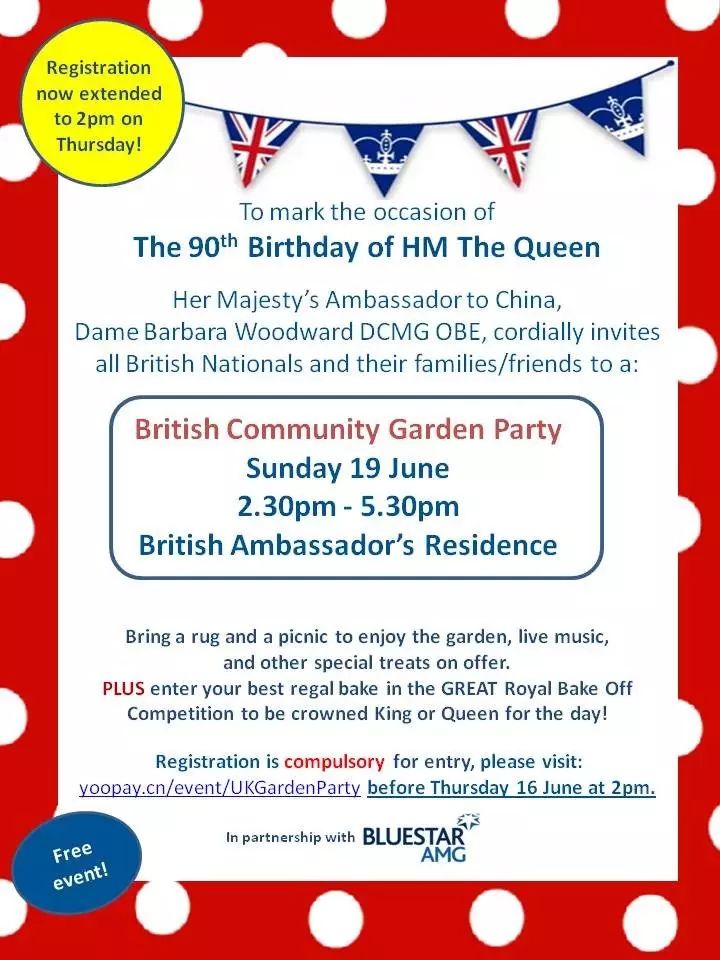 With thanks to our event partners, we have confirmed a whole host of fabulous prizes on offer, as well as lots of other treats to add to a wonderful afternoon!
So make sure you register, and we look forward to seeing you on Sunday!
To register for tickets, visit www.yoopay.cn/event/UKGardenParty or scan the QR code below.