ARE YOU MAKING THE RIGHT CALL?
We provide Brits abroad with consular support during emergencies. Last year, Foreign Office received over 500,000 calls in total.
Here's what we can do to help Brits abroad.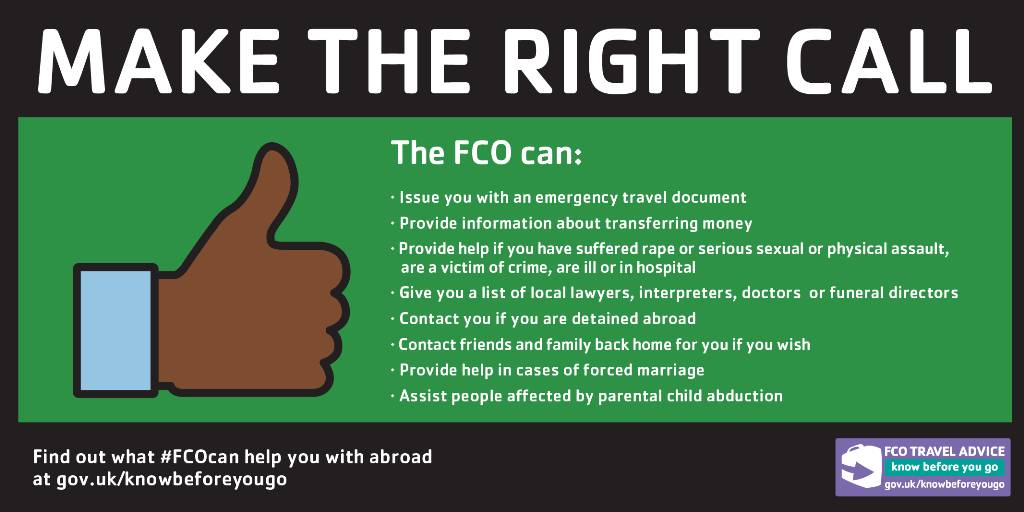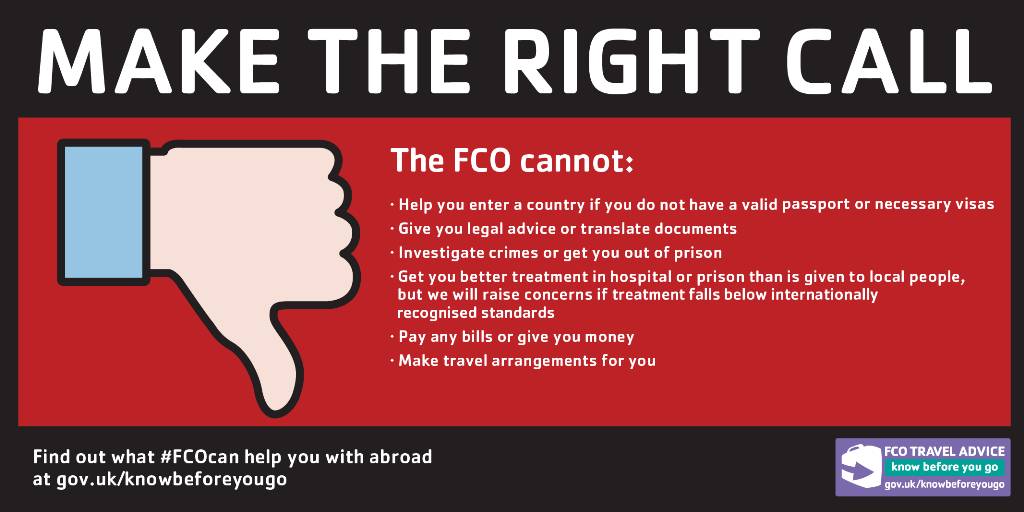 We're sharing some of the strangest requests we receive from the public around the world: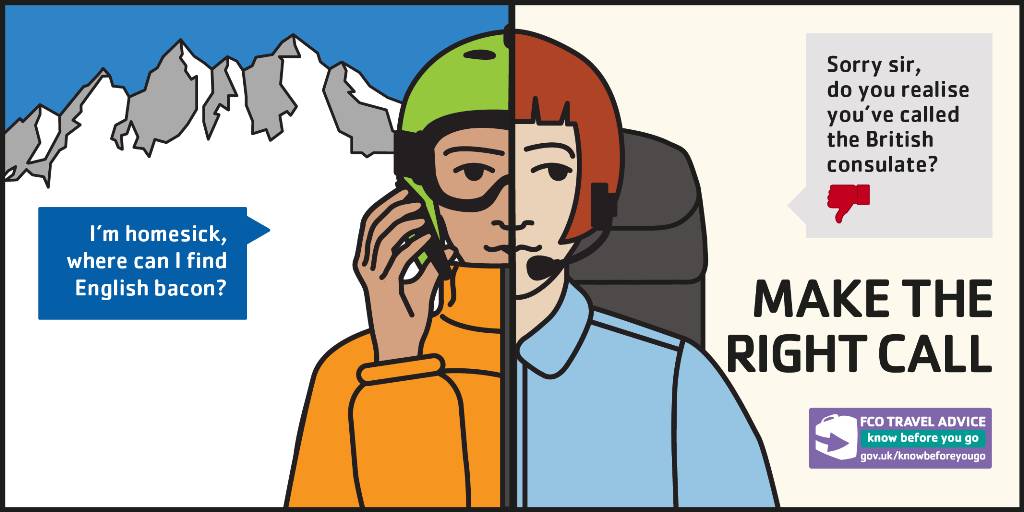 The calls included:
a man planning to move to Spain who was worried he would encounter nudists walking through the streets

a homesick expat asking where he could buy English bacon

a lady in Lebanon looking for help to recruit an English butler

a holidaymaker trying to find Travel Advice for a visit to Coventry

a European filmmaker looking for an English pensioner to play a part in his new film

a woman who was disappointed the British Embassy has not sent someone to give her a tour of St. Petersburg on her arrival in Russia

a British man asking for assistance to get illegal employment in Singapore

a mother asked for the contact details of a young British YouTuber, as her son was a fan of his Minecraft videos

a confused businessman looking for information on the construction of plug sockets

a man in South Korea asking what he could do with his old pound notes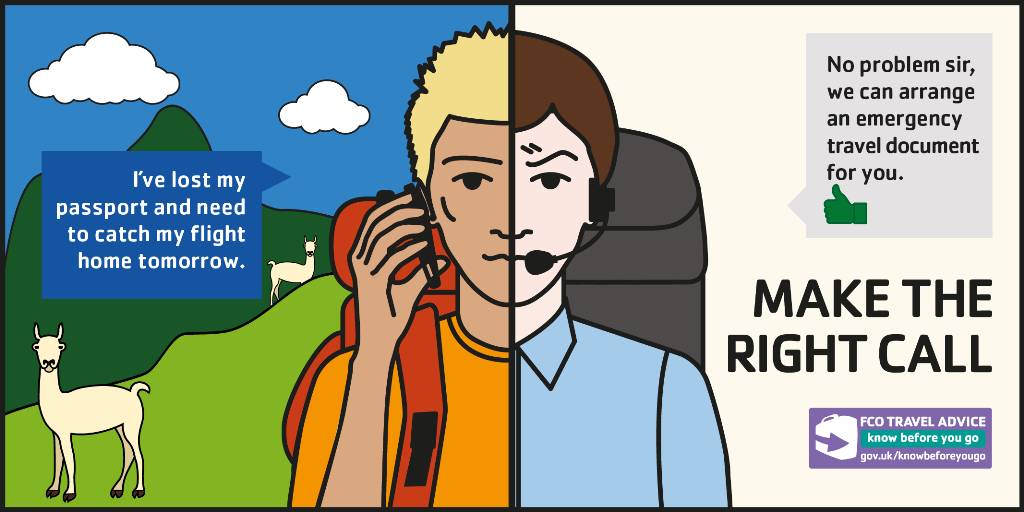 Latest FCO figures show that over the last year almost half a million calls were made to its consular service –which provides emergency help to Britons in trouble overseas.
The vast majority were from people with genuine requests and the FCO assisted with numerous cases, helping 3,250 Brits who were hospitalised, 4,770 who were arrested, and the families of 3,670 who died overseas. Almost 38,000 replacement travel documents were issued.
When you make a call to our consular service, please make sure you are making the right call.
For more information, please click 'Read more' below.