Last chance to register for the British Community Garden Party!
Only one day left to register for your place at this year's British Community Queen's Birthday Party taking place this Sunday!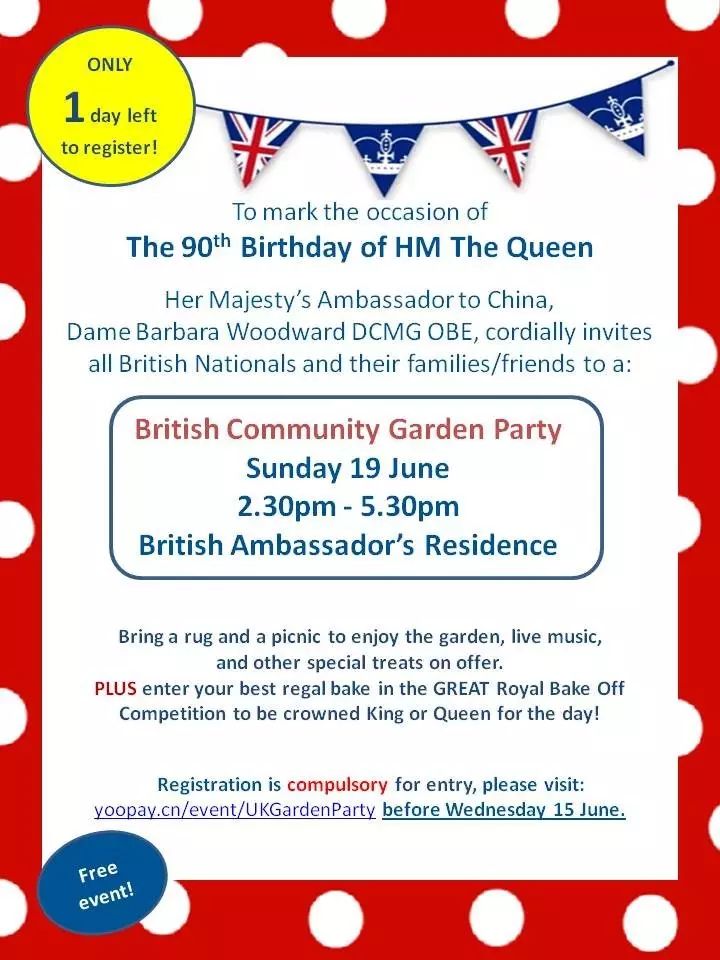 Come and celebrate Her Majesty the Queen's 90th Birthday with us, emulating last weekend's celebrations across the UK (hopefully without the rain!).
Hosted by British Ambassador to China, Dame Barbara Woodward, we will also be celebrating her DCMG received over the weekend in the Queen's Birthday Honours! Register before Wednesday: https://yoopay.cn/event/UKGardenParty or scan the QR code below.