As we have become obsessed with our phones, our most familiar face is our own. On my iPhone, in "Pictures" there's a special folder just for "Selfies." I did not name that folder, did you? Are you the kind of person that avoids mirrors and windows like me? Or maybe you enter in a selfie app contest because you think you could win or at least get something for looking so good?
After my first year of living in the community I live in now...3 weeks after the cast was taken off my arm, all three marts that I go to around here all asked me when I got it off and that I must feel happier. Even as I now make the new Subway sandwich store my second home, the manager when smoking a cigarette on a break outside always gives gives a LOUD "Hello!" if I'm walking by and makes the point of making eye contact.
Us foreigners here can been seen as "transient", like the neighbors here to the left as Mongolian gypsies. Many of us get the stigma of "Untrustworthy" as we are viewed as not FOREVER here, so far from our homes. I have spent over half of my life away from my home. This is not because they're all dead or we don't love each other... just where I'm from doesn't seem familiar to me now, and it wasn't familiar to me throughout childhood. I guess what I'm saying is my home, my hometown, I've never been able to understand it. Have you been able to understand where you are from, your home? Yet these Huilongguan people I talk to feel extremely familiar here in Beijing. There are people who don't read this because they are not in "Group" anymore, or they don't hang out with certain people anymore. And even then, after one year of Niki and I wanting "us & them", "them & us" to have a big "Meeting of the Minds" of an open dialogue... friendships have been forged, love has shown it's true colors, enemies have been made. And you can't forget about them, those fucking enemies! You see them randomly in Beijing, and they become THEE MOST familiar face you've ever seen, wishing they were merely forgettable.
What familiar faces are immediate to you?
1. Forgettable?
2. Wanting?
3. Unfortunate?
4. Unexpected?
-or simply-
5. Forever?
So quickly take stock of who you have, I'll give you some time. WeChat, Facebook, Weibo, Tantan, Skype, Tinder, the list goes on and on. Does anyone email anymore? And those who still write letters, someone hug them please. What we call familiar faces is far from that! But to be truthful, for the first time in a long time I'm committing to where I live so I continuously have familiar faces. It's easy to be dismissive of technology in these modern times. Pick up your phone and pretend what is so "familiar" to you, is really the act of "familiarity" with your phone. Phones have turned into our new, "mirror mirror on the wall." Familiar Faces are few and far between in this new world. Familiarize your self with your friends, family and lover. And if lover is pluralized then you got a lot more work to do, so good luck with that.
The word "Familiar" can mean: years, decades of a closeness with someone as a couple, it could just mean your dentist or family doctor. It can mean the cheapest place to get cigarettes and when the shop owner notices it's you, they start reaching for your usual. Or it's your favorite noodle restaurant and the main waitress warms you with a smile. It is these for Familiar Faces that make me fall in love with China again, again, and again.
---
---
---
Looking forward to hearing comments
and stories about any and all of this.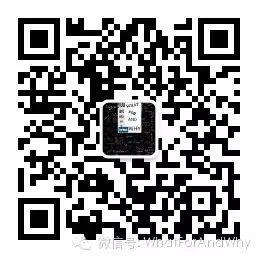 Thanks for following us.
James wechat ID:JamesHolt2
Niki wechat ID: fy54646924
Anything ya wanna ask? Want to share your ideas to us? Send us a friend request please! We have a group for you guys!