Here writing in these Beijing subways you can either play on your phone, read a book, or just stare at everyone else not looking at each other. 99% of the time I listen to music and write. So here are a few subway vignettes written down in my little black, MOLESKINE book during September.
Getting back on
Getting back on the subways after vacation. China definitely knows me, more than I know it. Only four stops away from Wudaokou... More food, more drinks. Beijing in a nutshell is Seoul, only more dirty. As I look up from this book, sitting to the right of me are a pair of legs that go on forever. My only choice is to keep ink to paper. No breaks, no let-ups... None of those cheesy glances to a faraway point thinking too hard. The only focus are these words and whether or not you can understand them. Then I glance... her legs look like the California coast line: Never ending, sunshine for hours with the "promise" of more. And that is what I'm hearing the most from people these days.
A promise.
These days it feels like a sacrifice honestly, following through... Now, in 2016 people just want enough money to pay rent, get to work, and the "supposed freedom" of living alone. As all of you know now when you ride the subway and when you walk down the street...if you're sitting in your own apartment looking out of the window, people's biggest relationships are with their phones. I always forget how hard it is to get back on.
How I love someone is not the way they love me back
Always, get it confused. How I love someone is not how they love me back. Over & over this love. It's been around since memory: our realities seen through our own perceptions...when all the major things beat us down without foreseeing them of course. How do you give out your love? I throw mine out like grains of sand into a desert.
"I love it when you __________."
And you are so surprised with what their answer is. It's the very last thing you think makes them happy, or satisfies a need. And when the break up happens, each person lists everything wrong: what's wrong or right, fact fiction all turns in to what we think matters the most right?
So how do you want to be loved? Comfort, stability, unconditional truths, or that ever elusive unconditional love? Then find somewhere in the world where marrying family is OK. And good luck to all of those travelers. Because love is merely choosing who you let hurt you the most.
Next stop, Gulou
Gulou. 8 stops away for burgers & fries... And another hangover. Some nights you can just feel it coming. You feel that urge racing through your socks, soaking your shoes. Fuck Rain Coats... Just go out there, get out there in the rain and feel it to come down on your head and run into your eyes. Let the realness of Life hurt in all the greatest ways. When you're really upset about something important in your life go cut up some onions, that's real pain. And after it hurts and even tears appear, cook them up and throw in a potato. Turn it around, find that new angle to take on all of life's bullshit. If you don't, you'll just be another person NO ONE wants to be around. And the world is full enough of them as is. Next stop, Gulou.
---
---
---
Looking forward to hearing comments
and stories about any and all of this.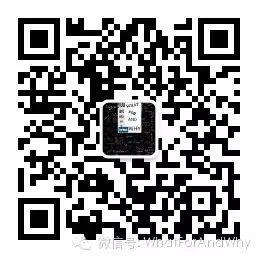 Thanks for following us.
James wechat ID:JamesHolt2
Niki wechat ID: fy54646924
Anything ya wanna ask? Want to share your ideas to us? Send us a friend request please! We have a group for you guys!