1 Step Forward, 2 Steps Back
You've been in China for a while now, finding your own rhythm within it. Things are becoming more clear. And right when you're feeling relaxed and not on shaky ground anymore...suddenly you find yourself walking backwards. Maybe it's falling in love, the world feels balanced all around and then it all comes crashing down. Friends, loose friends, coworkers, familiar faces at the local bar all see it on your face. You walk in the room and everyone sees you taking steps back.
A broken heart is obvious to all creatures of the world.
Classic examples of this very topic:
1. Taking that first step to your first Chinese language class. After a month or two, you're feeling more confident and attempt it out in public.
"我想要拿著打火機去抽根黃金葉的煙."
Then their answer was something you haven't learned in class and your whole body & self-worth slides two steps back...but a few days later I dragged a Chinese friend of mine to ask them what happened the other day. She asks the Mart owners about the other day.
"James, they didn't realize you were speaking Chinese, they're not used to that." Dignity restored and confidence back in learning more.
2. That awkward reminder of how hard love is: You've given enough time to heal. There's an extra spring in your step. And then BLAMMO!, it happens...Love happens. Or is it the confusion of lust, or that rare person you can talk to you until the sun shines?. Finally the day comes to walk proudly, straight ahead with.
"I love what we have and who we are. Vacation is coming up in a few months, and about "living together". I've never lived with a woman before and I'm ready."
"well I don't know what I'm doing for vacation. And I thought things have been getting more difficult between us. This is too hard."
That's when you melt onto the ground like a snowman, more steps backwards. A puddle to be walked in and over.
3. Getting a two year visa, easily a step forward as I plan on the rest of my life here in China. The two steps back; can't see any or feel any coming from this.
But always be ware!!!
4. You finally find that perfect VPN. A few weeks later it gets put on the blocked list. NBA season has begun, so let there be streaming!!!!!! (heart emoticon.)
5. Spending years abroad, 9 1/2 now...The excitement and pure goodness coming from extraordinary, or merely unforgettable people moves this pen to move. Once you get favorite restaurants memorized, a few date places picked up, those hidden bars that bring sheer joy and most importantly you get that random movie night, or Ganges night, or a Kokomo's night with just your roommate or roommates, Beijing isn't looking so bad. As teachers here sometimes get lumped into two, three, four room mates... if you're lucky enough to get one good one, life can be saved abroad. But as the end of the year approaches, they are not signing for another year anymore and panic sets in. A year flies by when you have a truly beautiful friendship. And then it happens...If it's truly a blessed one, it lives forever. Living abroad, the locals that we are immersed with, both sides of this coin takes you back, it takes you forward. What has been making one step forward and two steps back for you?
---
---
---
Looking forward to hearing comments
and stories about any and all of this.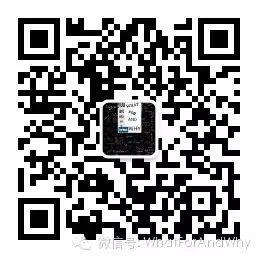 Thanks for following us.
James wechat ID:JamesHolt2
Niki wechat ID: fy54646924
Anything ya wanna ask? Want to share your ideas to us? Send us a friend request please! We have a group for you guys!