Chicken Update, New Menu, Rum of the Month etc...
What happened to the Chicken tagine?
We pulled a fast one on everyone last week and introduced a new menu completely under the radar. Tons of new cool things that you've already enjoyed! However, the biggest comment so far has been: "Where is the chicken?"
Seriously, we did not expect such an uproar!

Whereas the new cocktail and drinks menu is set in stone, for now, the food menu will still be undergoing a lot of changes. There is a replacement for the chicken in the works but we have to make sure the quality is consistent first. In the meantime, please have some of our new items....
New Specials: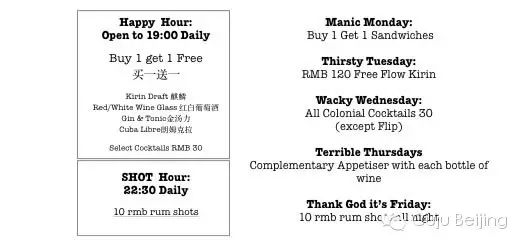 A whole lotta new things going on as you can see above... From Manic mondays to the return of "Thank God it's Friday" We're also throwing in extra things to keep you all coming all the time and trying different stuff like "Rum of the month" "Cocktails of the Week" etc...

Rum of the Month: Mount Gay Black Barrel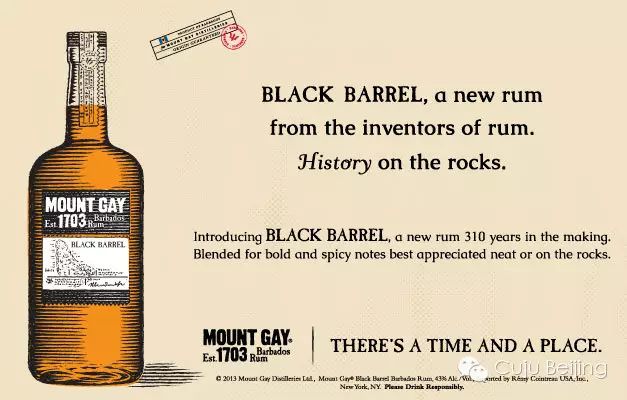 Probably one of our favorite new rums of the last 5 years, from the people that invented rum:

Allen Smith loves bourbon. The Master Blender for Mount Gay Rum has used bourbon barrels as a key step in the aging and blending process across the portfolio of the Bajan rums. But when Smith was given free rein to create a new expression of the classic spirit, he want heavy on the bourbon – very heavy. It sips like a good whiskey, one to dilute with a few drops of water to release the aromatics and better enjoy the spectrum of flavors. While it can work well in cocktails like Manhattan riffs and Dark 'n' Stormys, this one deserves to be enjoyed on its own. The Black Barrel could be a gateway rum for those who aren't fans of the spirit, much in the same way that the cucumber-rich Hendrick's converted many who'd steered clear of gin. And while there are other rums that are refined and delicate enough to warrant this whiskey-style sipping approach, they tend to be expensive; Whereas the Mount Gay Black Barrel is an extremely approachable sipper.
Drink it all Month at Cuju for RMB50 instead of the usual 60... for 1.5oz pour, you better start fast.