Incoming: Hand in Hand Children's Music Festival

While music festivals have been popular for decades and in recent years have been catching on in Mainland China, one hasn't always associated such events with families or children. Until now, that is. With children's music festivals trending and gaining popularity in Northern America and Europe, Rebecca Kanthor and Liu Jian, founders of Shanghai-based production company Hand in Hand, are on a mission to bring festivals tailored to children and adults to China. With two festivals kicking off this month and in October, the husband-and-wife team will be showcasing four international music groups in a range of major Chinese cities.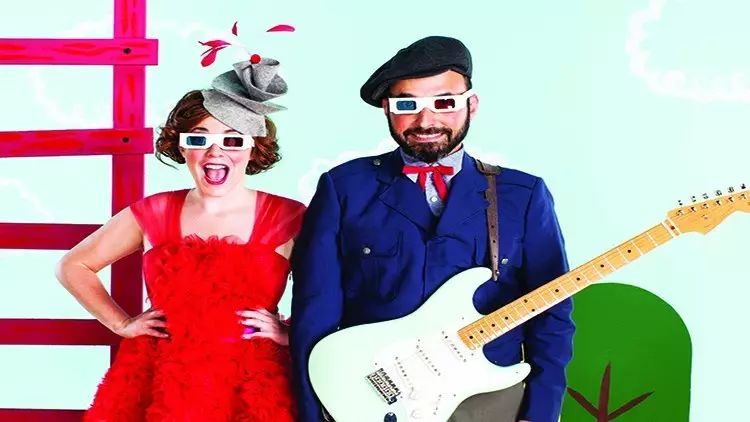 Family-friendly performers like two-time Latin Grammy winners Lucky Diaz and the Family Jam Band, Dutch rock group Hippe Gasten, Finnish heavy metal group Hevisaurus and British band Mrs H and The Singalong Band will all be bringing their sounds to children and parents in China for the first time. Folk rock singer and author Jian says, 'We have children and the songs my four-year-old sings are the same ones I sang when I was a child. At first we just wanted our children to hear new and different music from around the world. Then we decided that bringing these bands to China would allow families here to experience this great music together.'
Apart from their 2017 shows, which are divided into spring and autumn tours, Hand in Hand will also be putting on a charity show for Shanghai special needs organisation The Essential Learning Group in May and for Beijing's Migrant Children's Foundation in October, with both events set to be great opportunities for cultural exchange. After this year's events, both Kanthor and Liu Jian hope to continue hosting music festivals in China. 'Over the next five years we intend to bring the best kids' music from ten countries to over 100 cities in China. We also really hope that these shows can encourage Chinese musicians to want to make new music for children as well,' Liu Jian says.
Hand in Hand Music Festival will be at MAO Livehouse, 308 Chongqing Nan Lu, near Jianguo Zhong Lu, Huangpu district. Thu 1 Jun. 7pm-8.30pm. Find more details via WeChat ID 'HandinHand'.