20 awesome family-friendly events in June

The first month of summer has plenty of fun family events on offer. Kick off Children's Day with Hand in Hand's Music Festival which will feature award-winning family singers and bands. While school's out, there are also plenty of summer camps for kids to choose from. If you prefer staying indoors though, check out some of Shanghai's workshop and musical performance offerings that will keep you out of the heat. And for those heading back home for the school break, we've also included a comprehensive summer holiday survival guide for families. See below for detailed listings.
THURSDAY 1
Hand in Hand Music Festival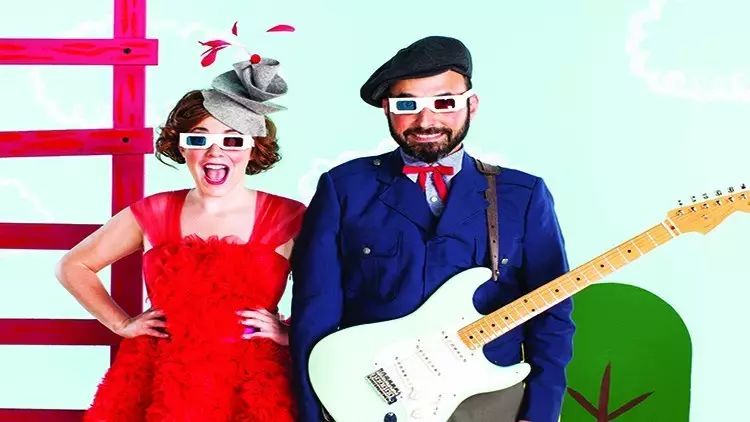 Husband-and-wife team Rebecca Kanthor and Liu Jian are bringing music festivals tailored to families to China. Expect family-friendly performers like two-time Latin Grammy winners Lucky Diaz and the Family Jam Band to jam up the evening with catchy tunes and dance moves.
MAO Livehouse 308 Chongqing Nan Lu, near Jianguo Zhong Lu, Huangpu district. 7pm-8.30pm. Book on yoopay.cn/event/93009064.
The Pic et Colegram Company: Magic in the Finger Tips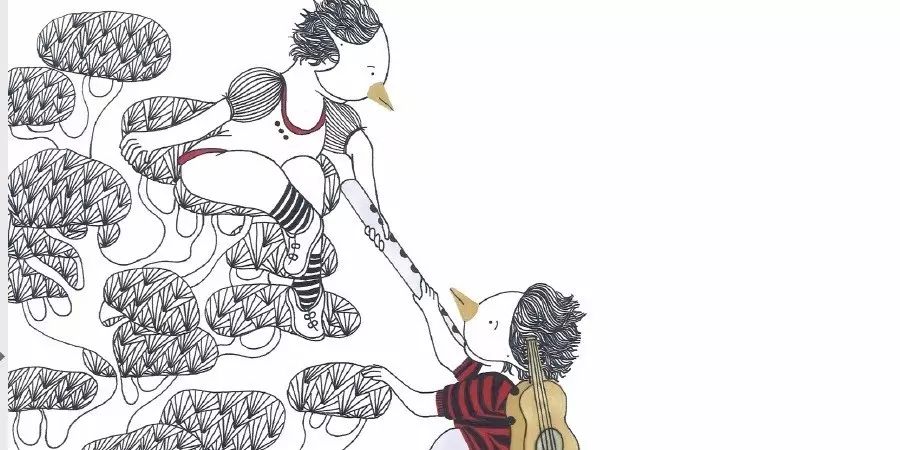 The French theatre company is bringing two musical shows to Shanghai this month: ZouiBap and Tout Pareil. Young children are invited to travel in the imaginary world through a mixture of stunning stage designs and sounds.
Lanxin Yuelifang Theatre No 400, Zhangyang Lu, Pudong. 11am-11.30am. Until Saturday 10 June. Tickets TBC. Book on faguowenhua.com.
Peter Pan On Ice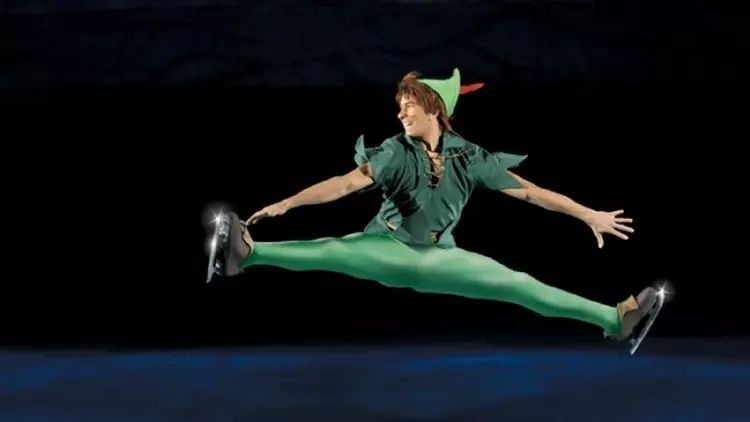 The world-renowned Russian Ice Stars bring a new adaptation of this children's classic. Packed with all the story's well-loved characters including Tiger Lilly, Mr Smee and the vengeful Captain Hook whose appetite for revenge is perfectly recreated in this spectacular adaptation on ice.
Mercedes-Benz Arena 1200 Expo Avenue, near Shangnan Lu, Pudong. 2.30pm-4.30pm. From 90RMB.
SATURDAY 3
Kerry Parkside Pudong Farmer's Market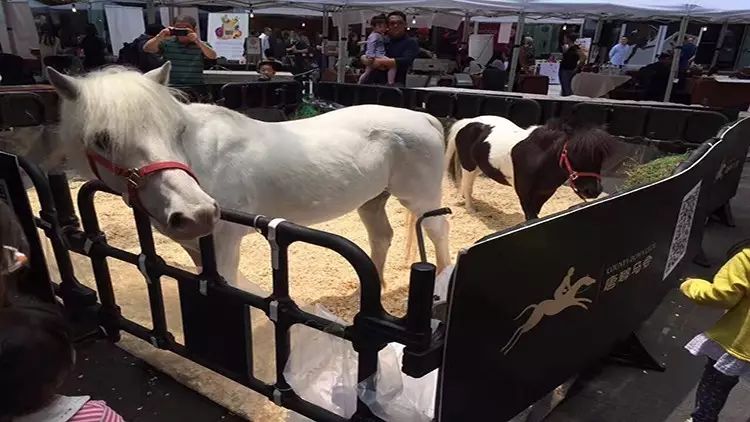 The Kerry Farmer's Market is back for June with over 30 vendors, live entertainment and great food and drink. Fresh produce and great, family-friendly activities will all be available on the day.

Kerry Parkside 1378 Huamu Lu, near Fangdian Lu, Pudong. 11am-7pm. Free.
SUNDAY 3
Children's philosophy workshop with Oscar Brenifier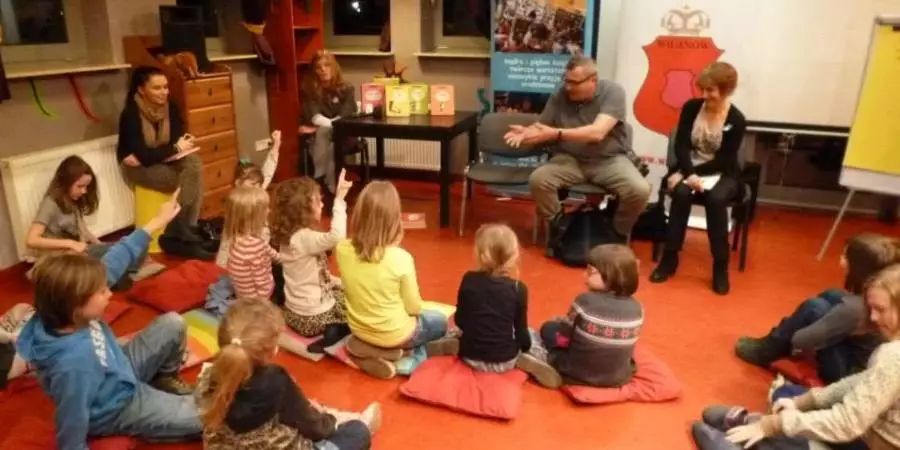 As an educator with a PhD in Philosophy, Oscar Brenifier is not afraid to discuss hard-hitting questions related to life, death, happiness, good, evil or God with children. On Children's Day, the French writer arrives in China to share philosophical notions with his young audience, as well as teach children to ask questions and engage with the world around them with refreshing perspectives.
Pudong New Area Library No 88, Qiancheng Lu, Pudong. 2pm-4pm. Free. RSVP on faguowenhua.com.
Morgan Henry Bilingual Kindergarten Summer Camp
Join Morgan Henry Kids for a summer of fun and bilingual education. The programme utilises summer topics this time, with children getting to enjoy two weeks of 'At the beach exploration' themed learning where they will explore sea life, as well as the properties of water and sand. This is followed by an 'In the jungle' theme where they will get to learn about the ecosystem of the jungle. FInally, the 'Around the world in the kitchen' workshop will introduce children to world geography through cooking.
Morgan Henry Bilingual Kindergarten 567 Jinfeng Lu, near Baole Lu, Minhang district. 8.30am-3.30pm. Till Sat 12 Aug. 2,800RMB per week. Book your place on shmhkids.org.
THURSDAY 8
Panda's Home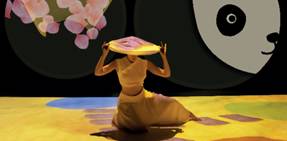 In Panda's Home, audiences are introduced to a panda who sweeps them off on a unique journey which is told through story-telling and pictures of an incredible world of growing bamboo forests and the change of the seasons. Traditional Chinese drums and firecrackers ignite childrens' imaginations, while weaving in traditional Chinese culture.
Shanghai Children's Art Theatre 800 Miaojiang Lu, nr Xizhang Nan Lu Huangpu district. 10:30am-12:30pm. 180RMB.
FRIDAY 9
Pacotille by Theatre of Marionette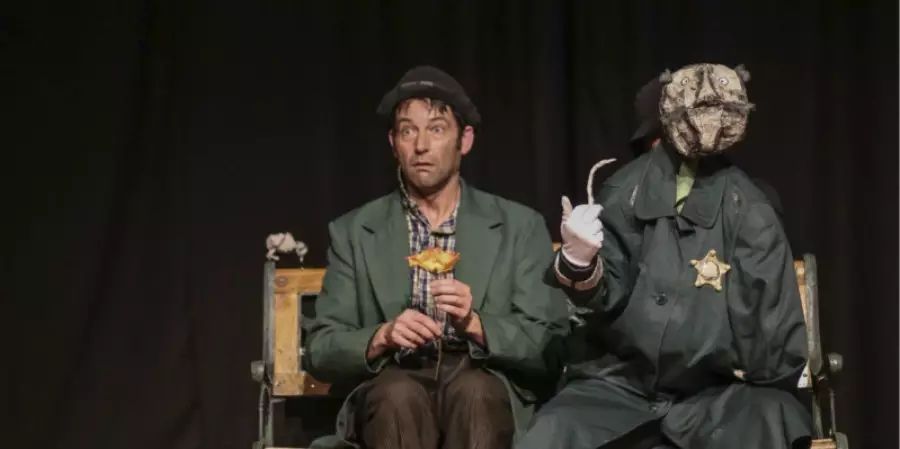 Pacotille is a visual, musical, and poetic show; following an unrestrained rhythm of high-speed chases, meetings, misunderstandings, and magic tricks.
Huangpu Theatre 780 Beijing Dong Lu, near Xizang Nan Lu. 7.00PM-8.00PM. Tickets TBC. RSVP on faguowenhua.com.
SUNDAY 11
Guillaume Molko Performs Shostakovich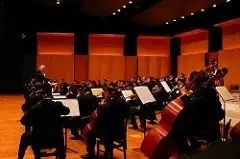 First Violinist of SSO (Shanghai Symphonic Orchestra) Guillaume Molko plays Shostakovich's Quintet for Piano & Strings in G minor, Op.57 and Piano Trio No.2 in E minor, Op.67 at the Shanghai Symphony Hall. The French violinist has previously served as Concertmaster of the Shenzhen Symphony Orchestra and is also currently chamber music and violin teacher of the Shanghai Orchestra Academy.
Shanghai Symphony Hall - Chamber Hall No.1380 Middle Fuxing Lu, Huangpu district. 7.45pm-9.45pm. 50RMB.
WEDNESDAY 14
Declan Galbraith 'Child of Mind' Tour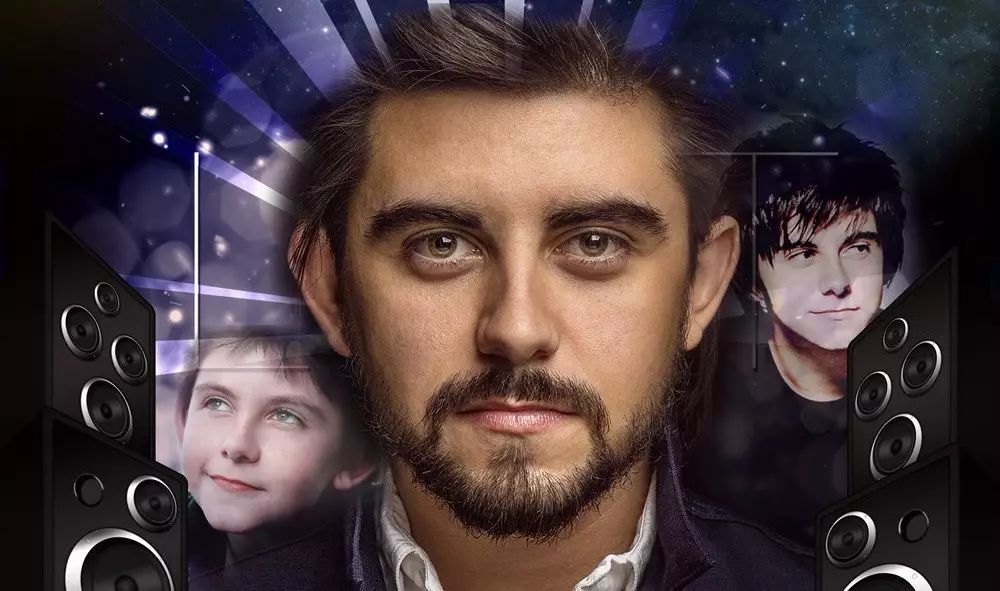 Best known for his 2002 hit, 'Tell Me Why' British singer Declan Galbraith caught the eye of record companies after a slew of successful, high profile talent show performances. Since his early music days, he's gone on to gain even more success in his native England, as well as in China after his music was selected as part of a Chinese educational curriculum for teaching English to younger learners. He comes to Shanghai to showcase a selection of his new, more mature work.
MAO Livehouse 308 Chongqing Nan Lu, near Jianguo Zhong Lu, Huangpu district. 8.00pm-9.30pm. From 380RMB. Email [email protected] to book your tickets.
FRIDAY 16
The Ugly Duckling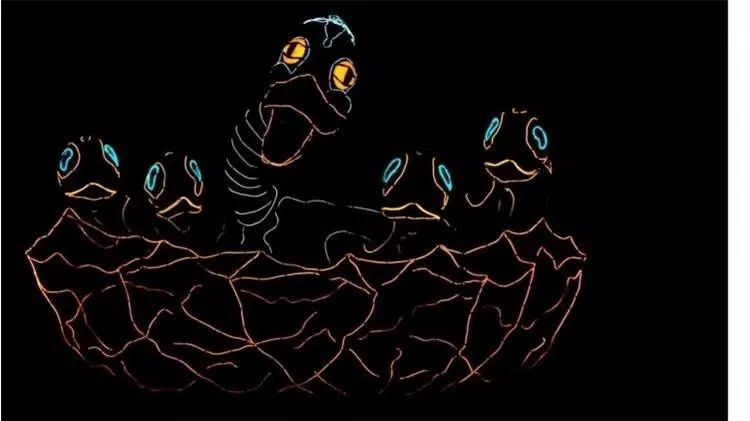 Through the power of electroluminescent wire, Lightwire Theatre opens the door to a world of fairy tales with their staging of the classic childrens' story The Ugly Ducking.
Shanghai Children's Art Theatre 800 Miaojiang Lu, nr Xizhang Nan Lu Huangpu district. 10:30am-12:30pm. 180RMB. 2.30pm and 7.30pm. From 180RMB.
The Feather Catcher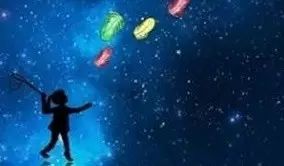 A fun, playful story of friendship, working together and mischievous feathers. Freda loves feathers but there's one special feather that she just can't catch on her own. Can Greta help her on her quest and teach her about friendship at the same time?
Little Player Theater LM20, M Floor, South Area of The Place, No.100 Zunyi Rd, Changning district. 7.30pm-9.30pm. From 180RMB.
SUNDAY 18
Piano Trios and Quartet
Enjoy a collection of Beethoven, Ravel and Brahms works played by Huang Na (violin), Chen Shaojun (cello) and Xue Yingjia (piano). Event takes place at the Shanghai Symphony Hall.

Shanghai Symphony Hall - Chamber Hall No.1380 Middle Fuxing Lu, Huangpu district. 7.45pm-9.45pm. 50RMB.
MONDAY 19
Summer Kids Camp at SCIS Pudong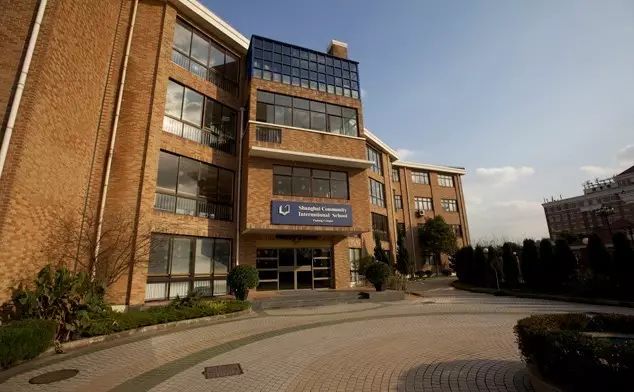 SCIS Pudong Campus is once again excited to offer a specialised summer camp programme consisting of developmentally appropriate activities, specifically designed with the early learner in mind. Summer Kids Camp is a non-academic, thematic programme filled with action packed fun. Its programme includes games, sports, outdoor exploration, water play, field trips, art, music & movement, drama, Mandarin language/culture fun, and free play. Children will be provided with various opportunities to work together, play, and have fun with their friends.
Shanghai Community International School 198 Hengqiao Lu, near Hunan Lu, Pudong. 8.30AM-3.00PM. Till Fri 14 July. Flexible fees. RSVP on scis-china.org.
Summer Camps with Community Center Shanghai
Community Center Shanghai (CCS) has three exciting camps to keep the kids active this summer: Aerospace Robotic Camp, Explorer's English Camp (both in Minhang), and SUPKids Summer Camp.
At various venues around town. 9.00am-3.30pm. 5,000 RMB. Book your place on communitycenter.cn.
MONDAY 26
Summer holiday sports camps with Sport for Life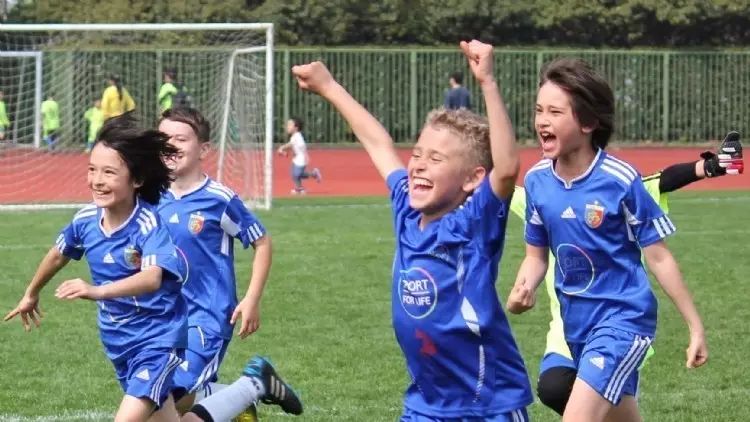 Sport for Life is back with its annual summer sports camps. This year there are two options: a mixed-sports camp where kids can try out a variety of sports including baseball, dance, tennis and more; and a soccer camp for those with an interest in the game. Camps will be running for two months from Monday to Friday with half-day and full-day deals. It's a good opportunity for children to stay active over the holiday period and learn about the importance of teamwork. Camp sessions are instructed in English. Suitable for kids between four and 16. Early bird discount available before Friday 2 June.
At various venues. Every weekday until Tue 25 Jul. Flexible fees. Visit sportforlife.com.cn for more details.
Dulwich College's San Jose Earthquake Soccer Summer camp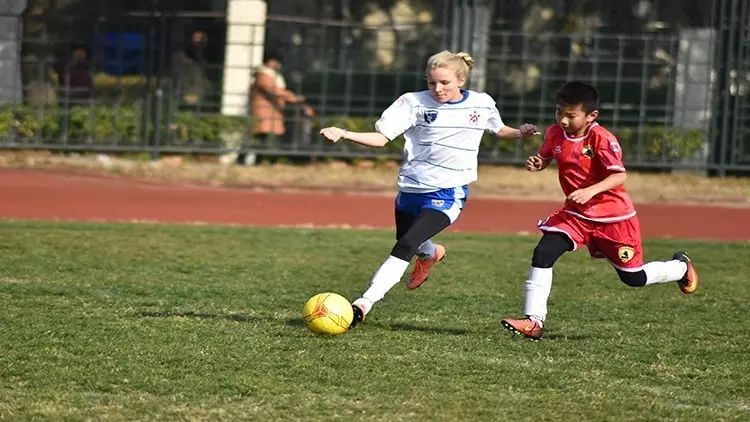 This summer the British international school brings back its popular San Jose Earthquakes Soccer Summer Camps, with children aged five to 13 getting to enjoy a one-week programme of intensive but fun football training. Held at Dulwich College's Pudong campus, children will get to take part in morning drills and afternoon sessions that focus on game techniques and skills, as well as friendly games. Fees are 2,500RMB per child for the week. For more details, email Dulwich at [email protected]
Dulwich College Shanghai 266 Lanan Lu, near Biyun Lu, Pudong. 9.30am-2.30pm. 9.30am-2.30pm. Every weekday until Friday 30 June. RSVP via dulwich-shanghai.cn.
THURSDAY 29
Dora's Pirate Adventure
Join Dora and the rest of her friends in Dora's Pirate Adventure as they embark on an exciting trip to Treasure Island in search of the ultimate pirate party. Help them navigate over Dancing Mountain and through Silly Singing Bridge in pursuit of the Pirate Piggies. Along the way, Dora the Explorer fans will use their map-reading, counting, musical and language skills to successfully help Dora reach Treasure Island and avoid that pesky fox Swiper. Families will delight in this 80-minute live theatrical production that invites audiences to think, sing and play along.
Shanghai Children's Art Theatre 800 Miaojiang Lu, nr Xizhang Nan Lu Huangpu district. 7:30am-9:30pm. 180RMB. From 180RMB.
More for Shanghai families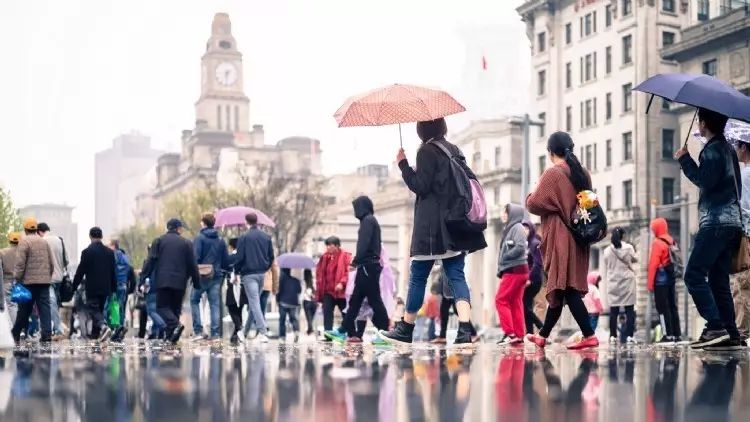 You can now rent umbrellas for 1RMB a day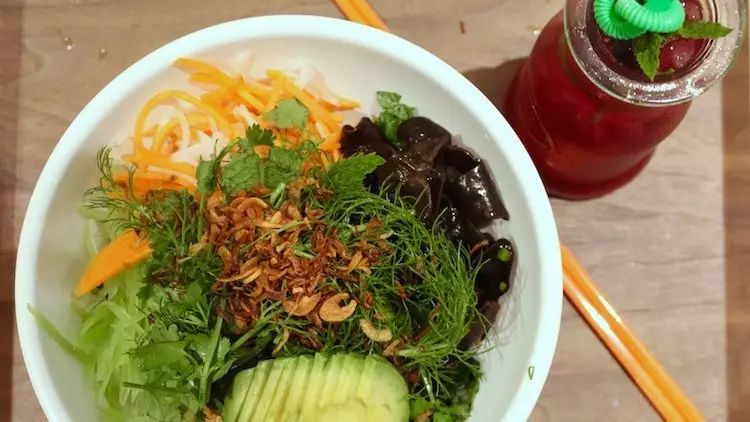 Get an awesome fusion bowl from new ban ban by Sproutworks