The best parks for picnic in Shanghai

Why eat lunch at a table? Pack up a picnic basket and head to one of Shanghai's best spots for grass-lounging and blanket top snacking. Should you fancy a romantic meal at dusk, don't forget that lots of parks are even open 24 hours.
Changfeng Park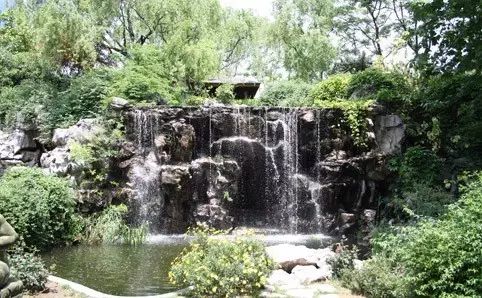 The 366,000 sqm Changfeng Park is one of the more fun parks in town, with boats on the large lake, a manmade hill, go-karting and whale and sea lion shows at the aquarium. The best spot for a picnic is a square patch of grass close to Exit 1, where you'll likely be eating beside badminton players and kite-flyers. Head behind the Haibaos in front of the gate, and you'll find it. If you want shade, there are plenty of spots beside the manmade river that runs off the main central lake.
525 Zaoyang Lu, near Guangfu Lu, Putuo district.
Gongqing Forest Park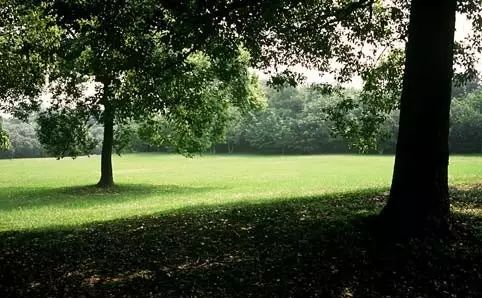 Yes, it's a long trek to go all the way up to the top of Line 8 and get a cab here, but Gongqing Forest Park is the daddy of Shanghai picnic parks and well worth a day trip.
With 1.31 million sqm of trees and greenery, you're likely to have acres of grass to yourself, and it's perfect for flying kites, kicking footballs and throwing frisbees. Even better, you can barbecue here: enter the north gate and take a left. It costs 50, 70 or 120RMB to rent a small, medium or large pit for two hours, with 5RMB for a pack of wood and 20RMB for charcoal.
There's a slightly rickety covered outdoor seating area, but plenty of green space to spread a rug out on. If you're done with picnics, everything from rollercoasters to horse riding, paintball and go-karting are on offer here as well.
2000 Jungong Lu, near Yinhang Lu, Yangpu district.
Red Town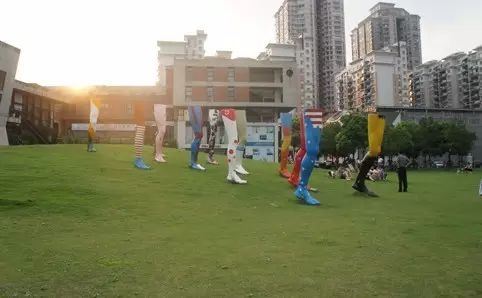 Over the years, Red Town has sprung to life with a livelier crowd and interesting tenants joining the spacious art galleries.
The central green hilly area, dotted with giant sculptures, (including 'The Transhumance'- legs painted in different national flags, pictured above),and a few metal tables, is a delightful place to lay down your blanket and yes, you are allowed on the grass (although it is sometimes roped off when the turf is recovering). On a sunny day, head to the back of the green for some shade under the few trees.
570 Huahai Xi Lu, near Hongqiao Lu, Changning district.
Zhongshan Park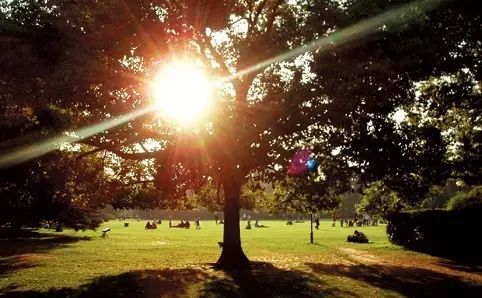 The large Zhongshan Park is an all-round classic Chinese park, with requisite leafy walkways, ballroom dancers and random fairground rides – and it's close to Jingan and the French Concession. For a picnic, it's all about the single central grassy area, which may not have the most perfect grass in the world, but has enough space to fly a kite, chuck a frisbee around or put a rug down and settle in.
780 Changning Lu, near Dingxi Lu, Changning district.
Soong Chingling's Mausoleum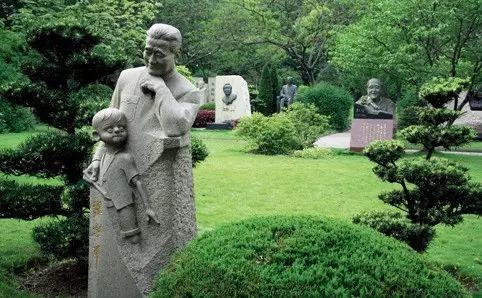 Though it might seem odd to suggest a picnic in a graveyard, this is actually one of the more beautiful and peaceful little parks in town. The best picnic spot is a shady tree-lined glade near the middle of the park, where you can lie on the grass. But it's worth a visit to see the graves alone. Soong Chingling's imposing marble statue is beautiful and the highlight is the northwestern corner of the park, where a host of 20th-century artists and other cultural figures are buried under life-sized statues – these include Zhang Leping, the creator of the iconic San Mao cartoon; painterdesigner- director Chen Yifei; and traditional painter Xie Zhi Liu, whose statue makes him look like a gangster in dark glasses.
21 Songyuan Lu, near Hongqiao Lu, Changning district.
More for Shanghai families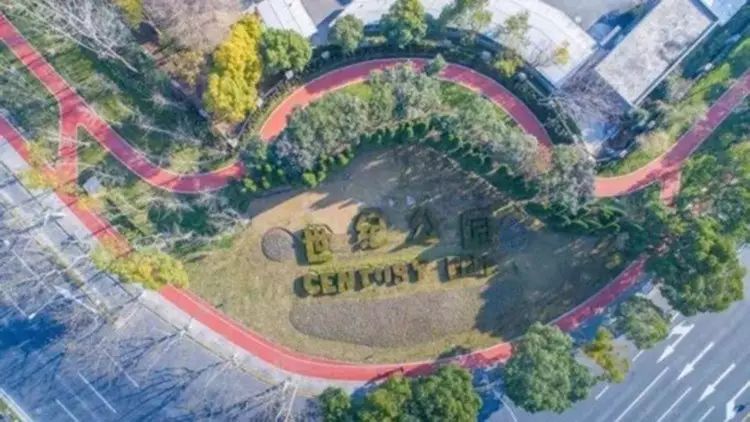 There are 2 new 5km running tracks around Century Park
Escape Shanghai with this family guide to Moganshan