Massive WeChat "Click-farm" Busted in Thailand
Tap "ChinaWire" !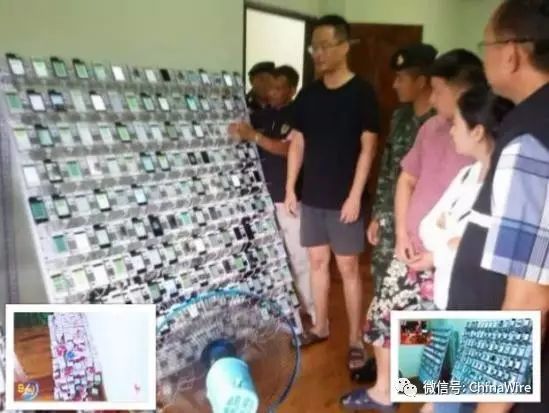 source: thedrum.com

A Chinese click fraud farm has been raided in Thailand, with three Chinese nationals arrested by the police according to a report by the Bangkok Post.
Thai police found hundreds of smartphones on metal frames connected to computer monitors, as well almost 350,000 unused SIM cards.

The three Chinese nationals, Wang Dong, Niu Bang, and Ni Wenjin, were arrested on charges of working without a permit and smuggling SIM cards into the country.
The trio confessed to police that they were operating sock puppet accounts on WeChat, and were used to increase page views of products for the last three months.
Charges to working illegally in Thailand can be a sentence of up to five years in prison, however, the three men are reportedly likely to pay a fine before being deported to China.
Check out www.echinawire.com for more content!
---
Subscribe by scanning below QR codes to get started.


A convenient way for foreigners and Chinese to buy real foreign imported products while living in China. Stay with ShopWire as we expand our products range. You can use either WeChat wallet or PayPal to purchase our products!
---

ChinaWire is the largest English WeChat Official account in China with over 150k subscribers. We post articles related to china and around the world as well as a survival mandarin section to help foreigners improve their Chinese skills.
---
WorldWire is a diversified account which mainly publishes breaking world news, entertainment, lifestyle, culinary and sports news from around the world.
---

Shop在線 is the Chinese version of ShopWire mainly for Chinese Customers. You can also use it if you are a foreigner with great chinese skills or introduce it to your Chinese friends. We guarantee only real imported products are sold on our shop.