Kindergarten Bombing Leaves 8 Dead and Dozens Injured
Tap "ChinaWire" !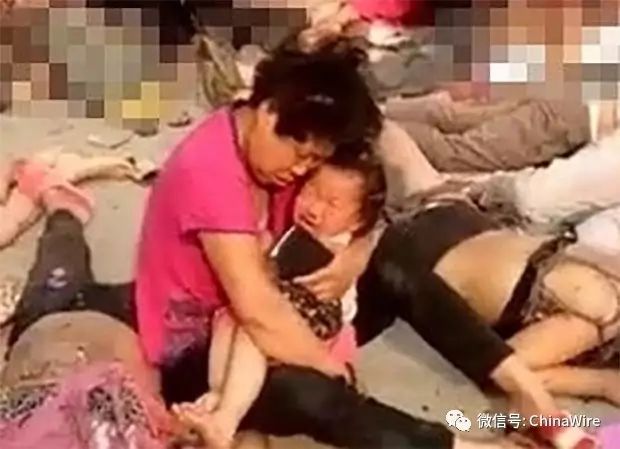 source: dw.com

At least eight people were killed and at least 65 people were wounded in an explosion at the front gate of a kindergarten in eastern China on Thursday, local authorities and Chinese media reported.
The official Xinhua News Agency reported that eight people were still in critical condition, but that no children or teachers were among those killed.
The blast struck the Chuangxin Kindergarten in Fengxian as relatives were picking up their children at the end of the school day at about 4:50 p.m. local time, police and authorities said.
On Friday, investigators said the blast was caused by a homemade bomb and that the main suspect was among the dead. The city government has labeled the blast as a criminal attack.
Multiple videos posted on Chinese social media and on official Chinese media showed bleeding children and adults lying on the ground outside the kindergarten, many motionless, with clothing strewn on the ground beside pools of blood.
Images showed that the force of the blast tore people's clothes off, and one dazed woman could be seen clutching her child, who is in tears.
Kindergartens in China have previously been targeted by people bearing grudges against their neighbors and employers, or society in general.
Early in May, a school bus packed with kindergarten pupils burst into flames in a tunnel in the eastern province of Shandong. Officials said the bus driver, angry at losing overtime wages, had set the fire.
The rise in attacks has prompted officials to tighten security around many schools, by posting guards armed with truncheons and installing gates and other barriers.
China maintains tight control over firearms and most attacks are carried out using knives, axes or homemade explosives.
Check out www.echinawire.com for more content!
---
Subscribe by scanning below QR codes to get started.


A convenient way for foreigners and Chinese to buy real foreign imported products while living in China. Stay with ShopWire as we expand our products range. You can use either WeChat wallet or PayPal to purchase our products!
---

ChinaWire is the largest English WeChat Official account in China with over 150k subscribers. We post articles related to china and around the world as well as a survival mandarin section to help foreigners improve their Chinese skills.
---

WorldWire is a diversified account which mainly publishes breaking world news, entertainment, lifestyle, culinary and sports news from around the world.
---

Shop在線 is the Chinese version of ShopWire mainly for Chinese Customers. You can also use it if you are a foreigner with great chinese skills or introduce it to your Chinese friends. We guarantee only real imported products are sold on our shop.