New Rules for International Students in China
Tap "ChinaWire" !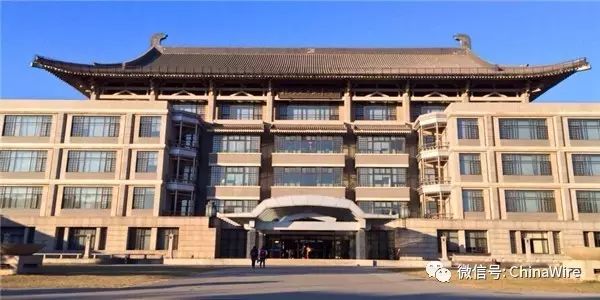 source: universityworldnews.com

International students enrolled in universities in China will have to attend compulsory courses in Chinese language and culture beginning from next month, according to new rules announced by China's ministry of education in conjunction with the ministries of foreign affairs and public security.

Higher education institutions, including foreign joint-venture universities in China, will also have to ensure international students are acquainted with Chinese laws, university discipline, as well as traditional Chinese culture and customs so that they can adapt better to the local environment, the new rules say.

The regulations also ban religious activities on campuses. International students can keep their beliefs and customs but institutions must not provide them venues for religious expression, the document says. It adds that proselytising, religious gatherings or religious activities are not permitted on campus.

Although Chinese language courses will be compulsory, foreign students will be allowed to write masters and PhD theses in languages other than Chinese.

In addition international students studying philosophy and political science will have to attend compulsory courses on political theory delivered by their university, according to the announcement published on the ministry of education's website on 2 June.

The courses specially targeted for foreign students will take place during the first year of four-year degree programmes at the same time as Chinese students are attending compulsory courses in Marxist-Leninist thought, contemporary Chinese history and Socialism 'with Chinese characteristics'.

While the need for better preparation for foreign students studying in China has long been acknowledged, academics noted that it was unusual for announcements for the higher education sector to be coordinated with public security agencies.

A number of foreign joint-venture universities in China said they would be examining the new regulation closely to ensure "the correct measures" are in place but a number of them said they already had such courses available for foreign students.

"This new policy is not surprising," said Willy Lam, adjunct professor at Chinese University of Hong Kong. "Foreign students studying in Chinese universities will need to attend a certain number of classes. But I don't think in practice this will impede foreign students going to China."
Check out www.echinawire.com for more content!
---
Subscribe by scanning below QR codes to get started.


A convenient way for foreigners and Chinese to buy real foreign imported products while living in China. Stay with ShopWire as we expand our products range. You can use either WeChat wallet or PayPal to purchase our products!
---

ChinaWire is the largest English WeChat Official account in China with over 150k subscribers. We post articles related to china and around the world as well as a survival mandarin section to help foreigners improve their Chinese skills.
---
WorldWire is a diversified account which mainly publishes breaking world news, entertainment, lifestyle, culinary and sports news from around the world.
---

Shop在線 is the Chinese version of ShopWire mainly for Chinese Customers. You can also use it if you are a foreigner with great chinese skills or introduce it to your Chinese friends. We guarantee only real imported products are sold on our shop.