Daily Mandarin - Best in the World
Tap "ChinaWire" !

The New Best Whiskey in the World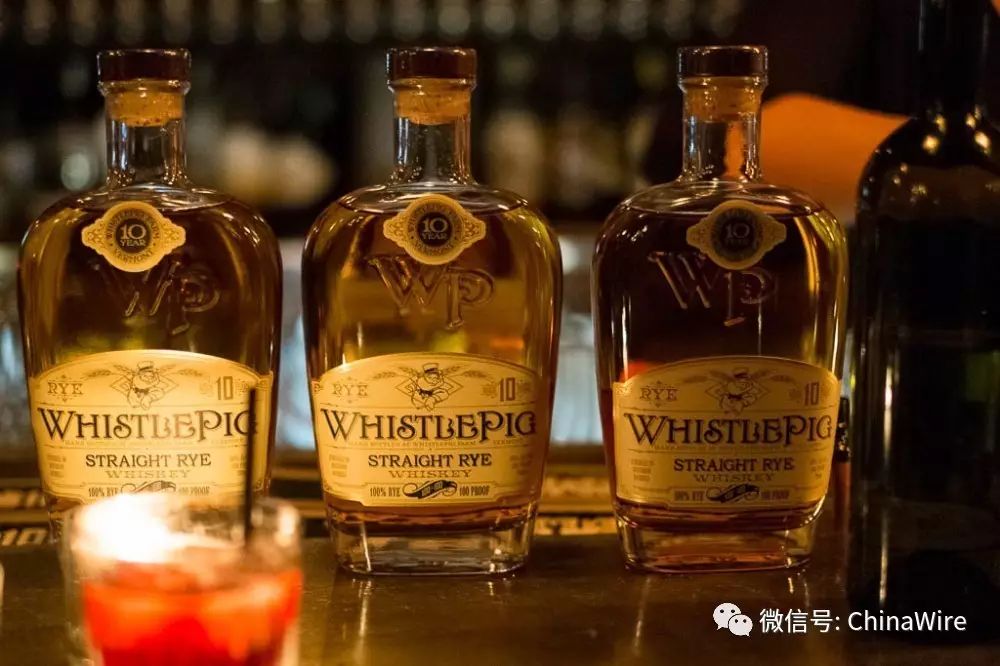 source: businessinsider.com

It you want to sip the finest whiskey in the world, the name you'll need to know is WhistlePig.
The Vermont distillery's Boss Hog IV "The Black Prince" bottle was recently awarded the titles of "best in show whiskey" and "best rye whiskey" by the judges of the San Francisco World Spirits Competition.
The fourth edition of WhistlePig's Boss Hog line — the brand's premier, top-of-the-line offering — the Black Prince is a 100% rye whiskey bottled at cask strength (124 proof) and finished in Armagnac barrels. It was aged 14 years.
WhistlePig isn't a distillery with a lot of history or pedigree. It was started in 2010 by former "Apprentice" contestant and failed congressional candidate Raj Bhakta, who opened the distillery at a 500-acre dairy farm in Vermont.
It has since become one of the most-awarded whiskey makers. Since WhistlePig is obviously not yet old enough to have 15- or 10-year aged whiskeys, it buys its spirits wholesale and finishes them with the help of oak cut from their Vermont farm.
The whiskey is not yet available for purchase, but when it is, it could be hard to come by because only 30 barrels are being produced. It will retail for $500 a bottle.
Check out www.echinawire.com for more content!
You can click the READ MORE button to study survival mandarin
---
Subscribe by scanning below QR codes to get started.


A convenient way for foreigners and Chinese to buy real foreign imported products while living in China. Stay with ShopWire as we expand our products range. You can use either WeChat wallet or PayPal to purchase our products!
---

ChinaWire is the largest English WeChat Official account in China with over 150k subscribers. We post articles related to china and around the world as well as a survival mandarin section to help foreigners improve their Chinese skills.
---

WorldWire is a diversified account which mainly publishes breaking world news, entertainment, lifestyle, culinary and sports news from around the world.
---

Shop在線 is the Chinese version of ShopWire mainly for Chinese Customers. You can also use it if you are a foreigner with great chinese skills or introduce it to your Chinese friends. We guarantee

only real imported products are sold on our shop.