Chinese Moms Are Selling Breast Milk Online for Extra Cash
Tap "ChinaWire" !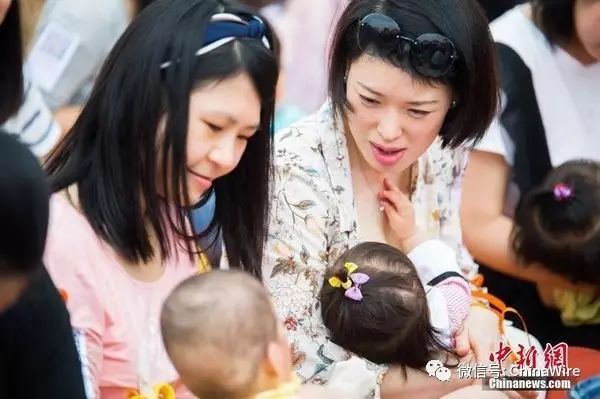 source: thesundaily.com.my

A sizeable number of lactating mothers in China are milking the demand for breast milk with the illegal trade going online. With fresh breast milk going for 150 yuan per 250ml, the unregulated trade is a boon for many.
Li Xixi, from Chengdu, Sichuan, often produces more milk than her two-month-old baby can consume. After breastfeeding her, she has an equivalent of three to four 250ml bags of milk left each day.
"Every day, earning 200 to 300 yuan shouldn't be a problem," she was quoted by the West China City Daily as saying. "Over a six-month lactation period, one can ideally earn tens of thousands of yuan without a problem."
The demand for it soared in China after a spike in the number of births. Another factor was the tainted milk powder scandal in 2008 that left nearly 300,000 babies ill.
A worker at a company that acts as a middleman for breast milk sales told the West China City Daily that some mothers could earn between 7,000 and 8,000 yuan in a month.
China opened its first breast milk bank in Guangzhou in late 2013.
Check out www.echinawire.com for more content!
---

ChinaWire is the largest English Official Account in China


Check WorldWire for news outside of China


ShopWire and Shop在線 :
A convenient way for foreigners and Chinese people to buy real foreign imported products while living in China. Sign up by scanning the qr code below to get started, and stay with ShopWire as we expand our product line. You can use either WeChat wallet or Paypal to purchase our products! Sign up for ShopWire for English service and Shop在線 for Chinese service.