Daily Mandarin - Cut Corners
Tap "ChinaWire" !

偷工減料 - tōu gōng jiǎn liào - to cut corners; use inferior materials and turn out substandard goods
'Do not tell Elon': Ex-SpaceX man claims firm cut corners on NASA part tests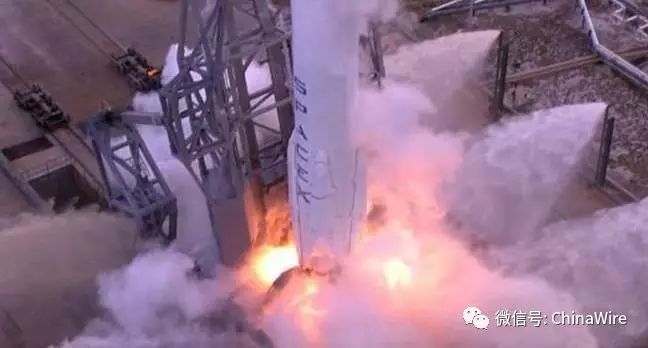 source: theregister.co.uk
A fired SpaceX worker has accused the company of leaning on its employees to forge test records for parts destined for NASA.
Jason Blasdell told his wrongful firing court hearing in California that although he complained to the HR department about being pressured into creating false test passes, the company ignored him – and he even tried to take matters to CEO Elon Musk in person.
Blasdell told the Los Angeles court that he spoke to SpaceX HR manager Carla Suarez in early 2014 to say he was having problems with his immediate management.
"I told her that in the avionics test lab that managers had been pressuring us, pressuring me, to falsify test documents. And that management is trying to point to me as being the problem instead of acknowledging and discussing actual falsification of documents as being the real problem," he said, as reported by legal website Law360.
The former US Marine, who was trained in aviation electronics in the service before spending four years at SpaceX, also said that his supervisors would "chastise" him for not signing off parts as having passed required testing in SpaceX's avionics test lab.
SpaceX managers, his lawyer said, responded to his attempts to escalate his concerns by branding him a "chronic complainer". In spite of this Blasdell managed to get a personal audience with the president of SpaceX, Gwynne Shotwell.
The technician testified that Shotwell's response to his concerns was "Don't tell Elon, do not tell Elon. If he finds out about this, we will all get fired."
In return, SpaceX's lawyers told the court that, over time, Blasdell became disrespectful towards colleagues and managers alike and that this made some "afraid for their safety". The firm also suggested that amphetamines Blasdell was taking for attention deficit disorder may have affected his behaviour, as well as saying he was annoyed at being passed over for promotion.
The firm also stated that Blasdell's safety-related complaints only emerged after he was fired, stating that until that point his complaints were all about the "inefficiency" of testing.
Check out www.echinawire.com for more content!
You can click the READ MORE button to study survival mandarin
---

ChinaWire is the largest English Official Account in China


Check WorldWire for news outside of China


ShopWire and Shop在線 :
A convenient way for foreigners and Chinese people to buy real foreign imported products while living in China. Sign up by scanning the qr code below to get started, and stay with ShopWire as we expand our product line. You can use either WeChat wallet or Paypal to purchase our products! Sign up for ShopWire for English service and Shop在線 for Chinese service.