China Studies Class Visits New SZ High Concept Business Park
The Spring 2017 China Studies poses in front of the Peking University HSBC Business School ready for their first site visit.

On Wednesday, the Spring 2017 China Studies class visited the Guangming New District in northwest Shenzhen to gain first-hand experience with Chinese business culture. Led by Professor Haifung Huang who teaches the China Studies course each spring primarily for international students, the visit was coordinated with the Shenzhen municipal government and the Guangming New District, an important section of the Guangzhou-Shenzhen-Hong Kong "urban promenade."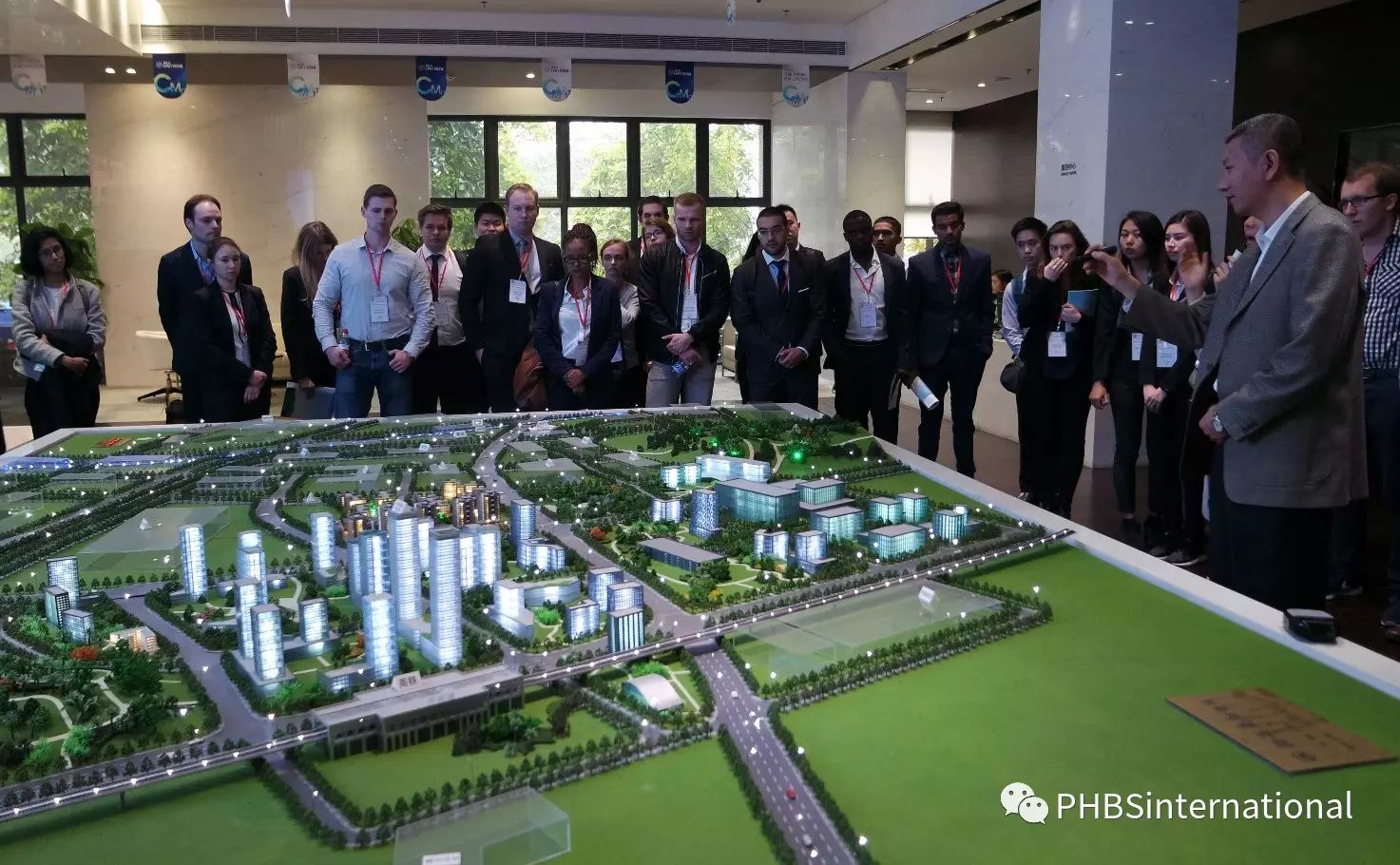 International students are presented with the future model of Guangming, which will be completed by 2018.

The tour started with an interactive exhibit which introduced Guangming's innovative and modern architecture with a beautiful ecological environment and special enterprise supportive system. Guangming features a special high-tech industrial park that includes industries such as LED, bio, new energy, and new materials. The Industrial Park can be described with five principles: High quality environment, high-tech projects, high range facilities, high level services and well-educated population.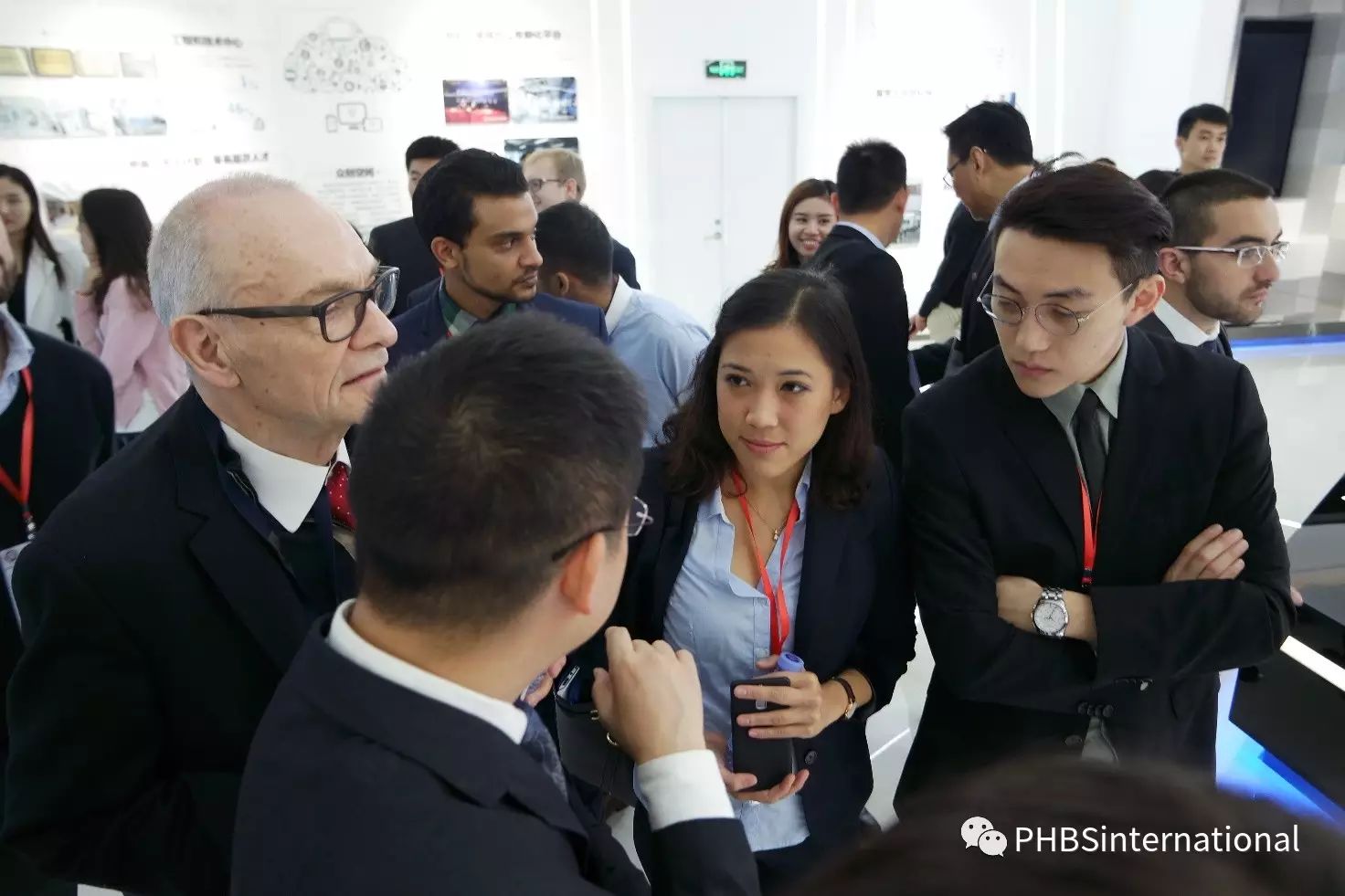 Students interacting with Professor Gerahld Stahl and Xiangrong Zhang on a tour in Guangming New District.

Peking University International Innovation Entrepreneurship Forum

The highlight of the visit was the Peking University International Innovation Entrepreneurship Forum. The forum was arranged for the international students from China Studies class to learn more about Guangming New District and the Chinese business culture.

Gerhard Stahl, former secretary general of the EU Committee of the Regions (CoR) and visiting professor at PHBS, delivered the opening speech about the intensifying trading cooperation between the European Union and China, and the possibility of a closer economic relationship between the USA and China in the future. CoR is an assembly of local and regional representatives that provides sub-national authorities with a direct voice within the EU's institutional framework.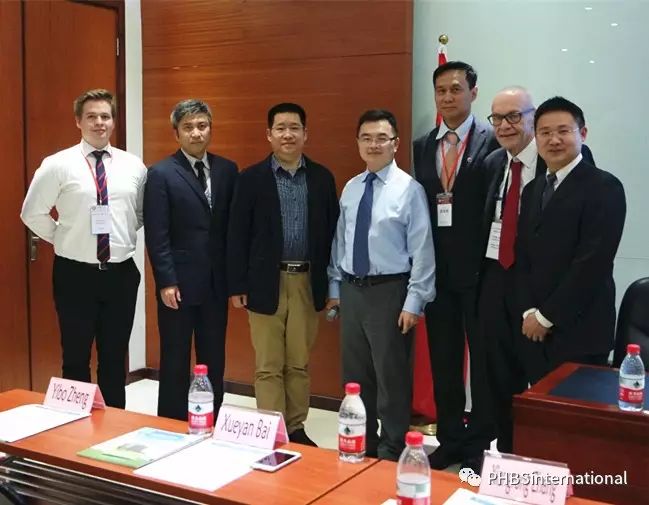 Group photo of the speakers in the Forum. From left to right China studies group A leader Martin Roesok, Mr. Xueyan Bai, Mr. Linhai Liu, Dr. Haihui Lin, Prof. Gerhard Stahl and Mr. Xiangrong Zhang.

Other speakers included Professor Haifeng Huang, assistant dean of the Peking University HSBC Business School (PHBS); Linhai Liu, deputy director of the Economic Service Bureau Guangming New District; and Xueyan Bai, general manager of China Merchants Guangming Science and Technology Park. The speakers highlighted China's transition towards international business collaboration.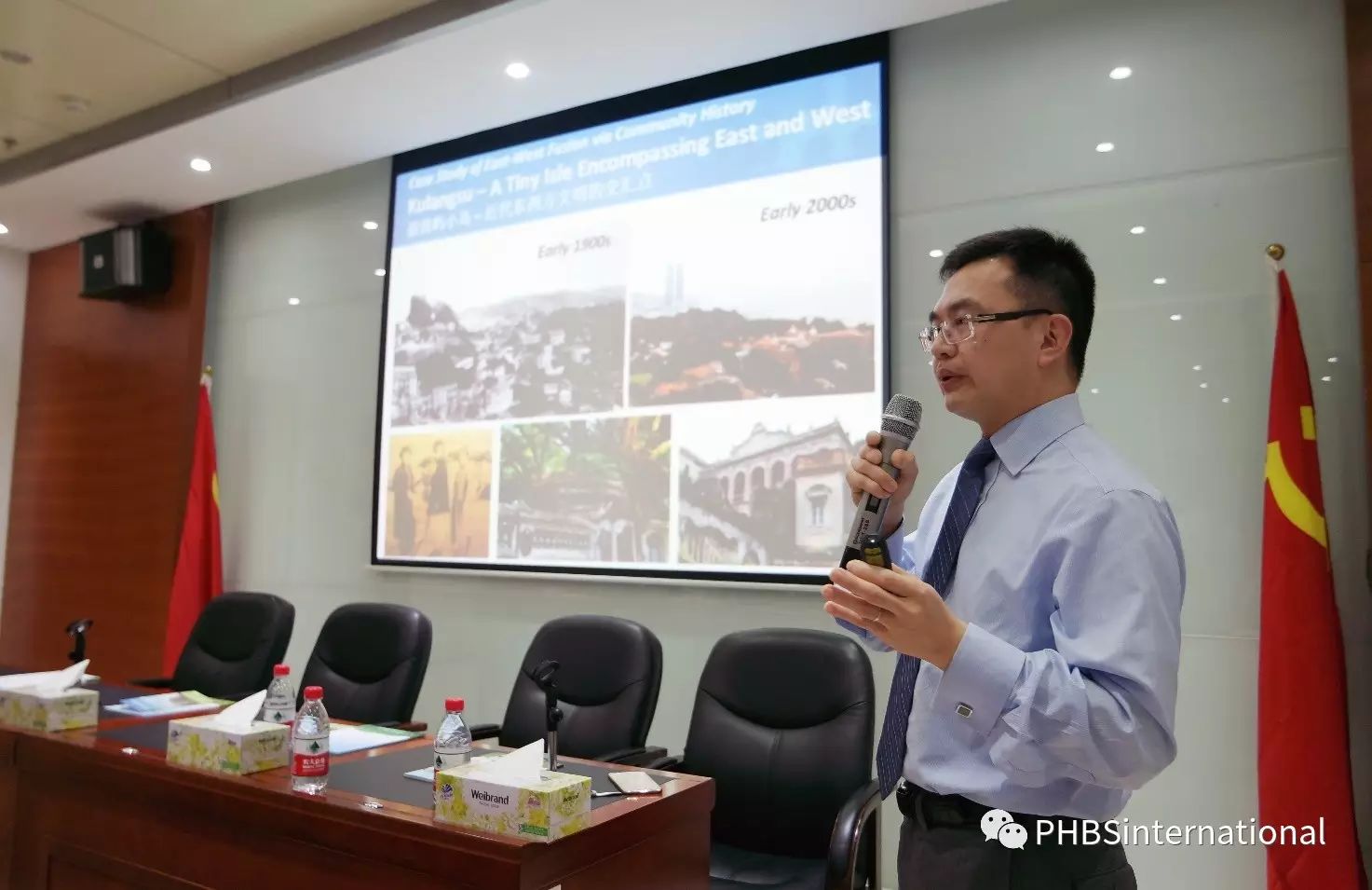 Haihui Lin provides a talk about Chinese culture over the past century through his own family history.
Haihui Lin, Ph.D. provided welcoming remarks on the cultural melding between East and West, informed by his more than 25 years in Canada and the U.S. The Guangming entrepreneur pointed out the difficulty of conducting international business without understanding the cultural differences. In his speech, he gave us fascinating information about his family heritage from the past centuries, including Lin Yutang, the Nobel Prize nominee author, translator and linguist.
Xiangrong Zhang, director of the Overseas Chinese Venture Park of Guangming New District, shared practical advice for entering the Chinese business markets in Guangming, focusing on small- to medium-size businesses. Zhang also addressed questions raised by students, for instance, the position and glass ceilings for women in Chinese business market.

The sessionlalso concluded with a detailed introduction of China Merchants Intellectual Town (CMIT) in Guangming Science Technology Park. CMIT is an area which includes industrial zone, residential and office buildings and exhibition centre. This area provides full life cycle services to companies' development such as help with product design, supply chain and marketing. The key businesses in CMIT are intelligent manufacture, biotechnology, health industry, e-commerce and creative industry.

Experiencing Traditional Chinese Business Dinner

The visit culminated with a traditional, formal business dinner hosted by the China Merchants Group in a private club featuring the owner's extensive art collection. It was regarded as a great cultural experience as many students were not familiar with the Chinese traditions and etiquette in business setting, which often involves speeches, toasts and shaking hands with the host.

This event provided PHBS international students from different countries a chance to know better about Chinese business culture, etiquette, and customs, which is essential for doing business in china. Student Martin-Anré Dahl Røsok (Norway) described the dinner as "an opportunity to experience Chinese etiquette in a way no classroom lecture could have done," and Michal Topinka (Czech Republic), "was amazed by the utmost respect we received at this visit."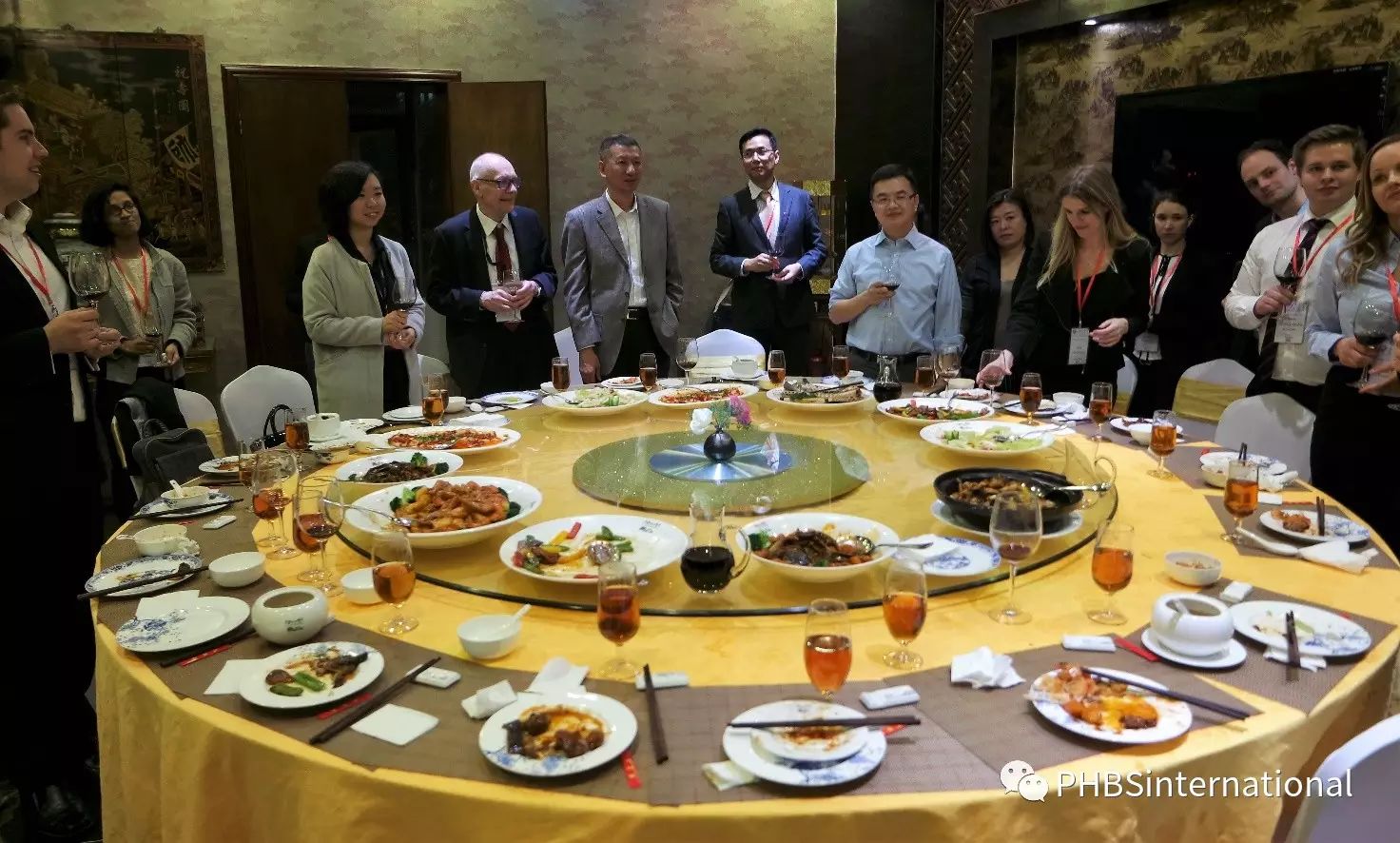 Students and hosts gather round the dinner table.
Reported By: Julia Kiviniemi, Finland
Photo Credits: Lotta Matikainen, Finland
Edited by Derek Hertel and Gayathri Jagannathan