HIGH-END NEW-ENERGY MODELS SHOW UP IN AUTO SHANGHAI
On April 19, the 17th Shanghai International Automobile Industry Exhibition committed to better life kicked off. As one of the top international auto shows, Auto Shanghai brought together the world's famous auto brands and Chinese carmakers, with home advantages, launched high-end products to fully show their ambition to enter upscale markets. GAC MOTOR showed up with first-ever lineup of six blockbuster models.

Meanwhile, GE3, EnSpirit, GS4 PHEV and GA3S PHEV were shown in the 2017 Auto Shanghai. In addition, GS8, GS4, GA6 and GA3S also made their appearance in the show, demonstrating GAC MOTOR's brand strength in high-end manufacturing and the confidence to make constant improvements.
GAC Group Chairman Zeng Qinghong, GAC Group General Manager and GAC MOTOR Chairman Feng Xingya, Vice Director of GAC Group Executive Committee and GAC MOTOR General Manager Yu Jun and President of GAC Automotive Engineering Institute Wang Qiujing posed for photos with GS7
The upgraded GA8 2017 was rolled out
As the model launched at the start of GAC MOTOR's high-end strategy, GA8 made its appearance in domestic and overseas summits such as China's "two sessions", Summer Davos meeting, TEDA Forum, Eurasia Commodity and Trade Expo and G20 Summit. Meanwhile, GA8 is reputed as the "business card of China's strength in high-end manufacturing".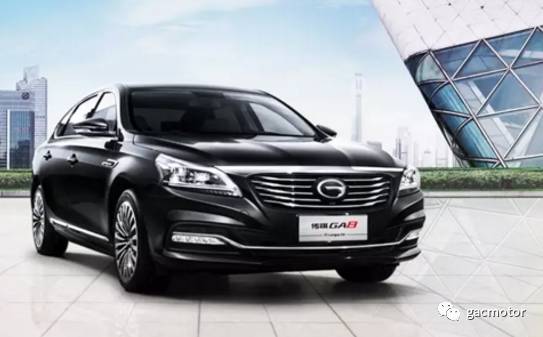 GAC MOTOR GA8
As high-end SUV market has been monopolized by overseas auto brand for a long time, GAC MOTOR rolled out GA8 2017 with 30 optimizations and upgrades to make a breakthrough in Chinese high-end SUV market and meet elite groups' demands for business and family travel in an all-round manner. With more than 30 performance optimizations, the "luxury SUV for pacesetters in new era" is equipped with 280T engine, 7-inch LCD meter and PM2.5 air purification system and is of four core product value—"amazing classy style, conformable cockpits, intelligent technologies and comfortable and stable operation & control". The cost-effective car brings a sense of satisfaction superiority to constantly surpassing elite groups and makes a brand call of "more than enjoyment and transcendent" among elites of the era to step on the extraordinary road together.
With implementation of GAC MOTOR's high-end strategy, GS7 made its domestic debut
Enjoying tremendous popularity overseas, GS7 showed up in Auto Shanghai 2017 and became a shining star model. It was revealed that GS7 will be available in the third quarter, with target sales of 5,000 units per month, which will become another hot model of high-end SUV.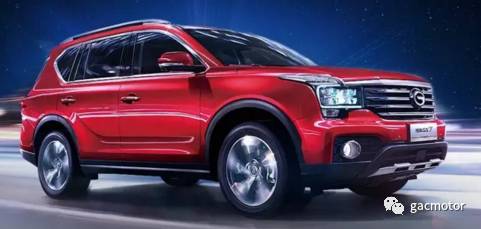 GAC MOTOR GS7
GS7 and GS8 have similar design in style: barrel-type fog lights on the front face, black front bumper and thick D-column and bright triangle bars on windows make the overall car show a sports and muscular pose; spacious 5-seater layout and ultra-large trunk provide comfortable and larger space for passengers and storage; 320T\280T engine with powerful performance and Aisin 6-speed AMT allow smooth and sufficient power output; its all-terrain 4WD system with 6 modes enable users to explore the unknown and have a free life of "exploring and enjoying the new realm". In the future, GS7 and GS8 will form a perfect combination of high-end SUVs so as to meet consumers' diversified demands for medium and high-end SUVs and snatch up high-end market share from J&V brands.
GAC MOTOR rolled out four new-energy models
In Auto Shanghai 2017, GAC MOTOR's new-energy models were released with the slogan of "omnipotent GAC MOTOR new energy". Four new models were launched in a centralized manner. After years of painstaking efforts, GAC MOTOR has made major breakthroughs in exclusive pure electric platform and plug-in electric powertrain.
With GE3, unveiled in NAIAS, taking the lead, EnSpirit and GS4 PHEV made their domestic debut and the price of GA3S PHEV was made public, forming a lineup of new-energy models under the spotlight of Auto Shanghai.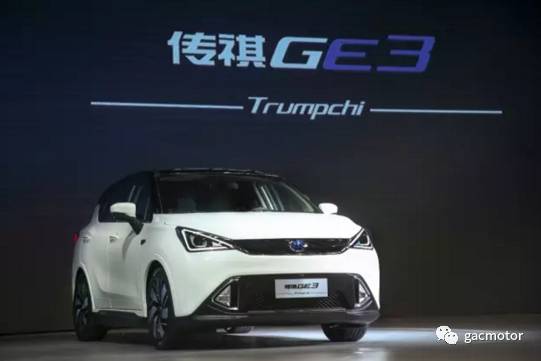 GAC MOTOR GE3
GE3 is a product manufactured based on GAC MOTOR's exclusive new-energy pure electric platform, demonstrating GAC MOTOR's great achievements of "innovation driving". With a simple design language and polygon elements of technical sense, GE3 conveys a strong sense of fashion and the future. Due to no restriction from traditional cars, GE3 is provided with more reasonable "three power-related" system layout, allowing larger space for passengers and storage. By using the latest generation of lithium battery with industry-leading energy density of over 120Wh/kg, the car can reach endurance mileage of over 310km by electric and hit 100km/h from 0 within 9.3s. In addition, the car is of convenient charging function which enables it to have 80% power in DC quick charging mode and be fully charged within 8h in AC slow charging mode.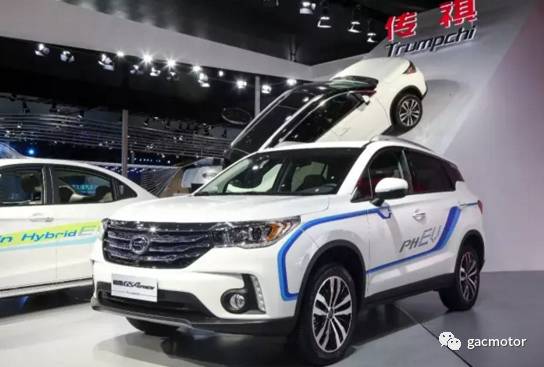 GAC MOTOR GS4 PHEV
GAC MOTOR this time brought two plug-in models with new-energy powertrain: GS4 PHEV and GA3S PHEV. Both models are equipped with leading "1.5 ATK+G-MC" new-energy powertrains, allowing intelligent switch among "pure electric" mode, "extended-range" mode and "hybrid power" mode.
GA3S PHEV can fully meet young families' demands for commute and weekend trips for it is provided with smart GAC MOTOR T-BOX system, keyless entry, electrical park brake (EPB) and four-wheel independent suspension. Meanwhile, it has endurance mileage of 60km by electric, total endurance mileage of over 600km and oil consumption of 1.7L per hundred kilometers.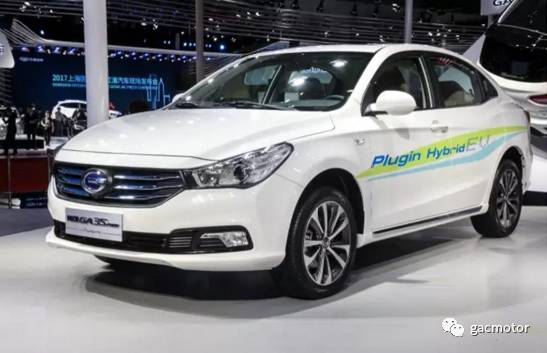 GAC MOTOR GA3S PHEV
By taking quality as cornerstone, GAC MOTOR takes a lead in China's auto value
At Auto Shanghai 2017, the unveiled six blockbuster models and GS8, as well as GS4 with over 500,000 loyal users in less than two years demonstrated GAC MOTOR's brand strength and construed GAC MOTOR's brand value of "quality first and innovation driving".
Since its establishment, GAC MOTOR has adhered to forward development and international standards and built a world-class auto manufacturing system centered on GAC Global R&D Network, GAC Production System and the global supply chain system, forming core competitive advantages in sustainable development. Meanwhile, GAC MOTOR insists on international quality standards and conducted all-around detail control in auto design, production flow, sales and after-sales service, establishing a set of full life cycle quality management system. According to the 2016 China Initial Quality Study (IQS) Report released by J.D.Power (Asia-Pacific), GAC MOTOR achieved a score of 94 points, ranking the fifth place in the industry and making a historic breakthrough of Chinese brands. Meanwhile, GAC MOTOR has topped the ranking of Chinese brand initial quality for four consecutive years.
GAC MOTOR has unceasingly explored the road of innovation and development of China's auto industry and realized a compound annual growth rate of over 85% since it was listed 6 years ago. Currently, GAC MOTOR leads Chinese brand with high-speed quality growth. As a representative of Chinese excellent enterprises, GAC MOTOR has entered national brand plan of CCTV and will participate in global business competitions and cultural exchanges by representing China and show the country's brand strength in an all-round manner.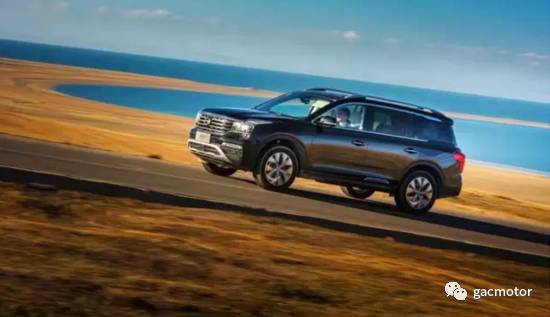 GAC MOTOR GS8
In Q1 this year, GAC MOTOR bucked the trend of sluggish auto market in the usual offseason, selling 121,665 cars, up 68.4% from a year earlier. GS4, a star model, achieved sales of 30,113 units in March, ranking top two in SUV market. Meanwhile, more than 10,000 units of GS8 were sold in March, creating the best sales performance of Chinese brands. In this way, GAC MOTOR demonstrates the high-end and international development path of Chinese auto brands.
Facing the future, GAC MOTOR, with high-end manufacturing strength and constant innovation, will insist on craftsmanship and pursue excellence to set up a new benchmark of Chinese auto brands and grow into an international auto brand with global influence and a good sense of social responsibility, providing global consumers with more valuable mobile life!