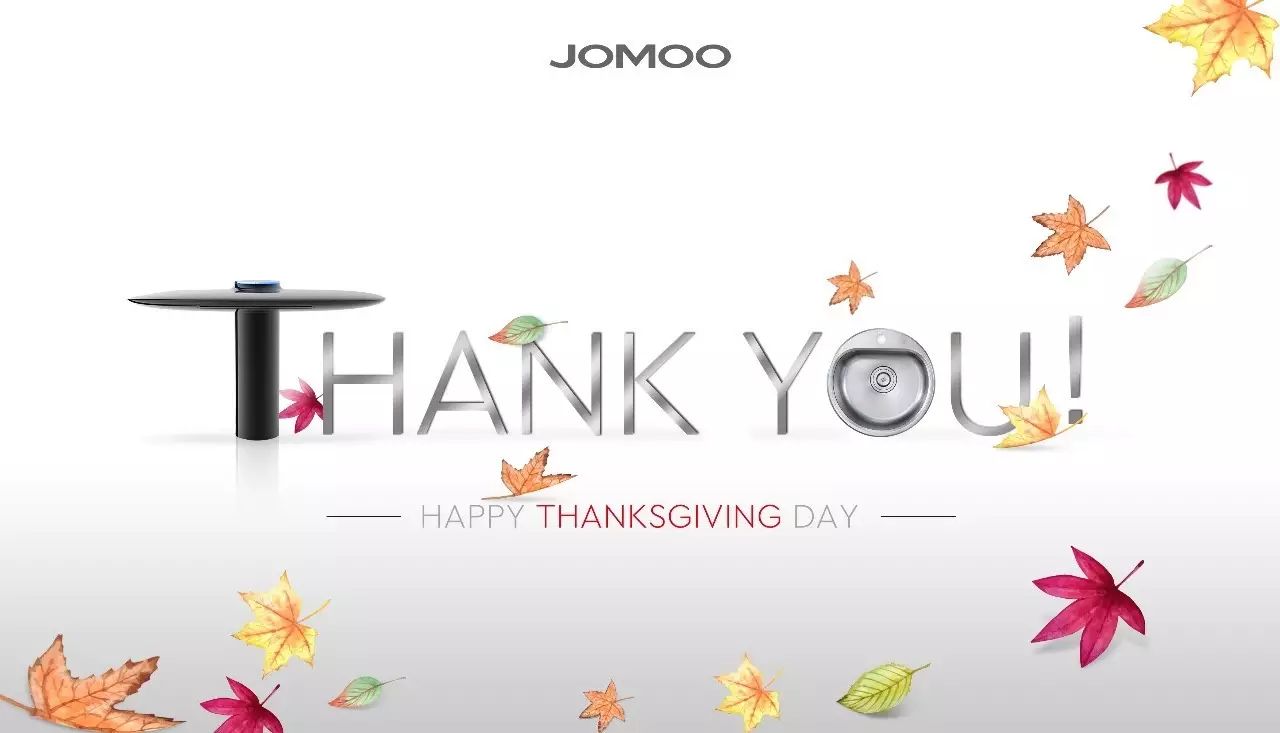 Thanksgiving in every drop of water,
is that they bring vitality to life.
Thanksgiving in every ray of sunlight,
is that they hoist the hope of human.
Thanksgiving in the people who have helped me,
is that they make me feel kindness.
Thanksgiving in all the difficulties and frustration,
is that they grew me strong.
Thanksgiving in this racing world,
is that you are here by my side.
In this fruitful season,
In this thanksgiving day,
Let us propose a toast from every corner of the world,
to share the delicious turkey and wine of today,
to enjoy the happiness and sucess of our mutual efforts.
Thanksgiving to this world,
thanksgiving to you.
JOMOO,Start your smart life.