Qatar, new international beacon of JOMOO!
Dec. 5th 19:00 local time,
JOMOO signed formal strategic
alliance cooperation agreement
with Nabina Building Materials Company,
the biggest construction material
chain group in Qatar.
Together with all channel support
and multi cooperation
methods from NBMC,
JOMOO will merge into Qatar's
construction material market and
contribute to building local
one stop purchase solutions.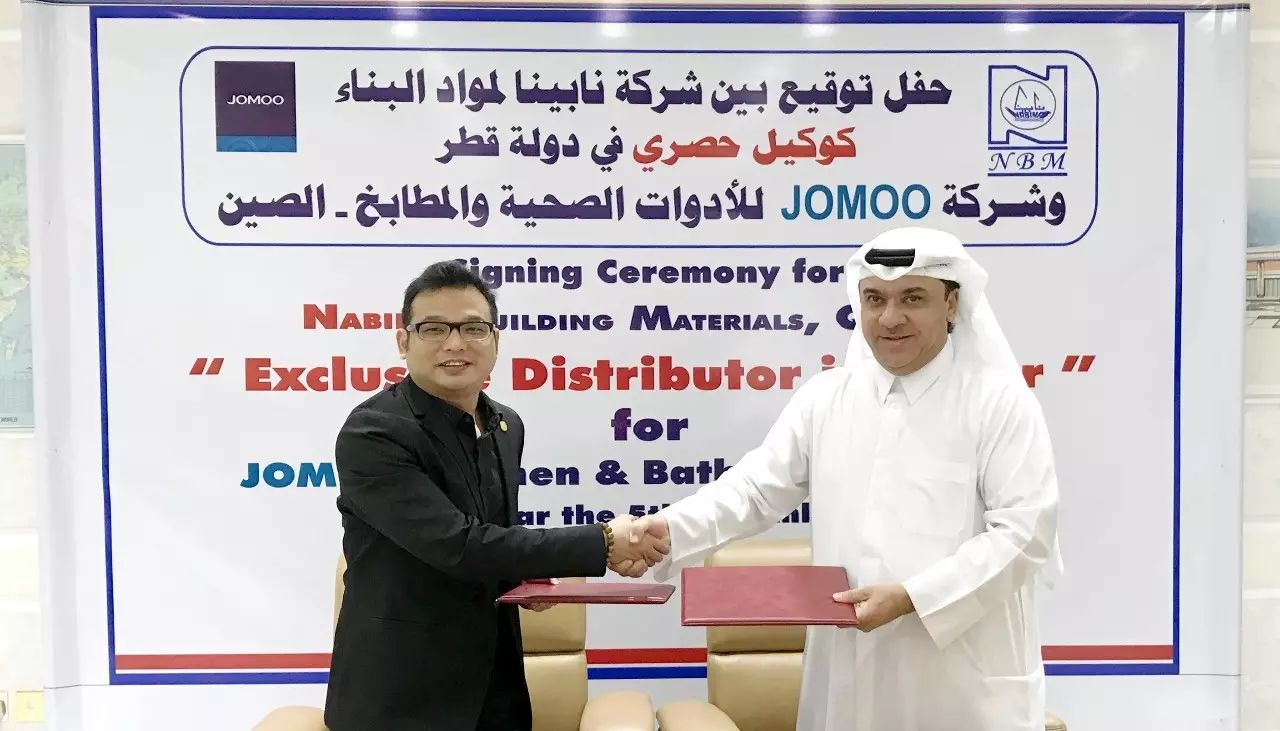 JOMOO's vice director Mr. Lin Sinan signed strategic agreement with vice director of Nabina.

Nabina is Qatar's local family enterprise
which has nearly 100 years' history,
Nabina's business scope has covered all channel
for construction material such as cement,
wood, steel, tiles, lights,paints, furniture,
soft decoration industry.
JOMOO has come into deep cooperation with
Nabina to improve local one stop solutions
in construction material market and bring healthier,
smarter, greener and more comfortable
bath experience to consumers.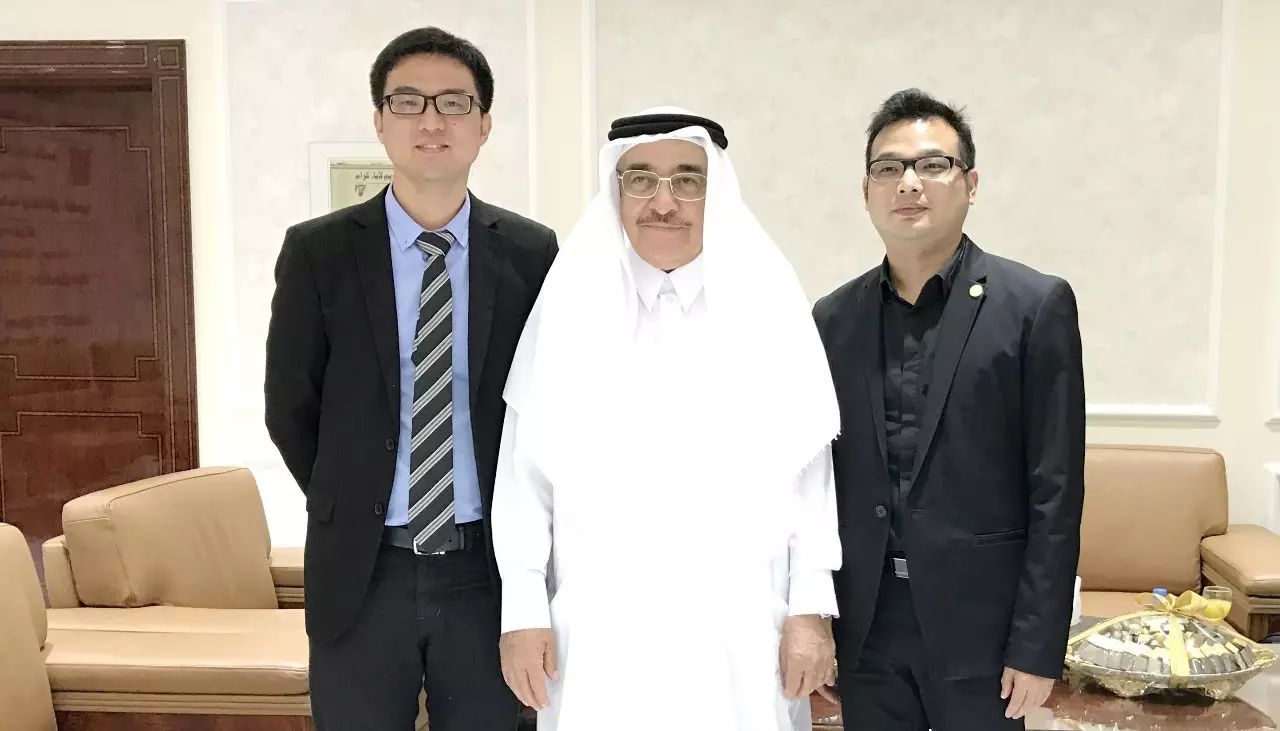 Photo of Sales Director of Middle East Area Michael, Chairman of Nabina group and JOMOO Vice Chairman Mr. Lin Sinan ( Fromleft to right in order )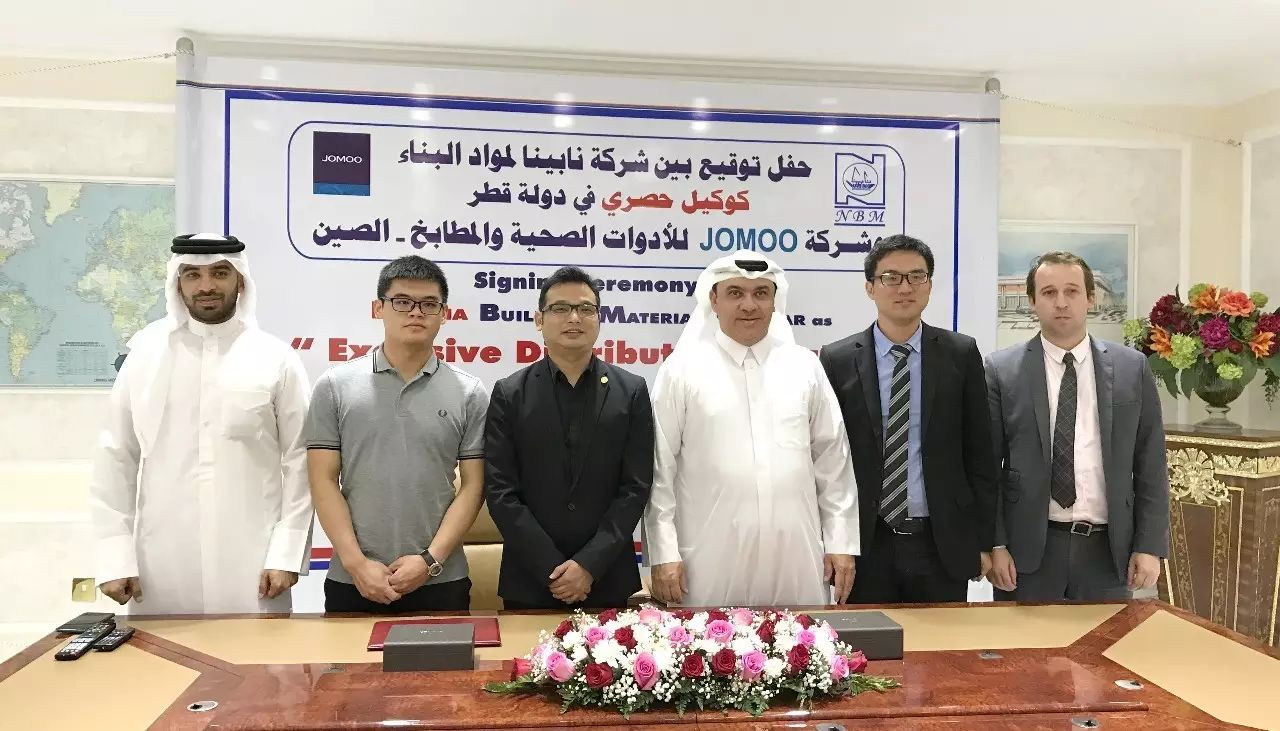 Photo of JOMOO group representatives and Nabina group representatives.
JOMOO entered the UAE market in 2008,
and officially entered the Saudi market in 2010.
JOMOO has completed international
deployment in the Middle East Area
initially with the cooperation
agreement signed in Qatar.
With high-quality,
stylish and cost-effective hardware products,
JOMOO won the reputation and
respect from local consumers after market
development and maintenance
for 8 years in this area.
In order to meet avariety of growing needs
of kitchen and bath products from local consumers,
JOMOO has supplemented ceramics,
bathroom cabinets, shower room and other
diversified products to the Middle East Area.
JOMOO have achieved the bathroom overall
solution initially in the Middle East.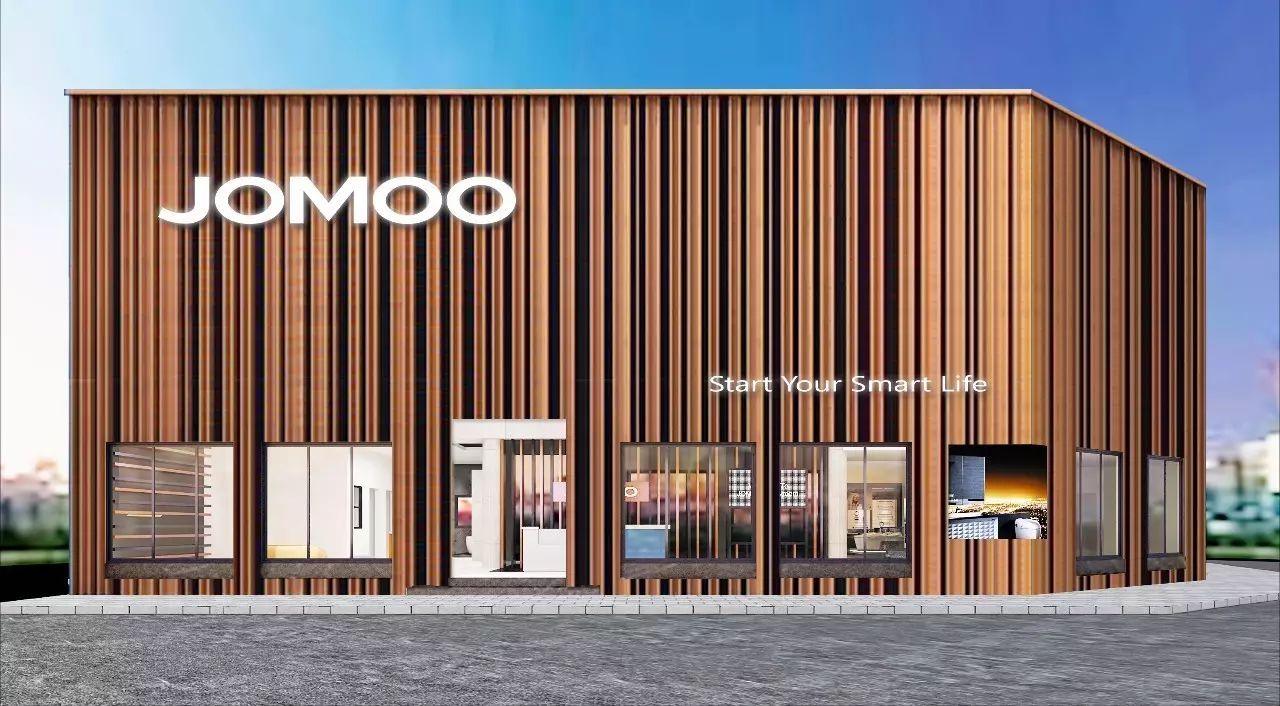 JOMOO Qatar five-star customization flagship showroom
( nearly 1000 square meters)
JOMOO enters Qatar market utilizing
the five-star customization system
and a new technology
of intelligent bathroom products on the basis of
the traditional integral bathroom solution.
JOMOO focuseson creating new bridgehead
image with market customization
and intelligent sanitary
ware in the Middle East,
setting up global typical model and
becoming a new international channel
transformation model.