|

2015-09-18
Author:大学生同学

|

|
Attraction Instruction:
Across the Ya lu river Broken Bride is one landmark attractions of Dandong. It's next to the Ya lu river bridge. It is the historical testimony of the Korean war. On the bridge, looked at the legacy of the bullet holes and the bombed bridge of scrap steel, you can feel the sound of gunfire and aircraft as if it still take place on the ear. Standing on the bridge you can also get a good view of the scenery on both sides. If you don't want to spend money on the bridge, the river can also leads up to the broken bridge. Near the bridge there is a yacht dock, you can take a boat (about 60 yuan per person)to appreciate the broken bridge and you will have a different feeling. You Can also have a view of north Korea. There is rent national costumes near the river, you can take photos as a souvenir, and the price is not expensive. In the night, a few Bridges next to Dandong will have the neon lights flashing. Go To the river for a walk and look at the border at night you will have a good feeling.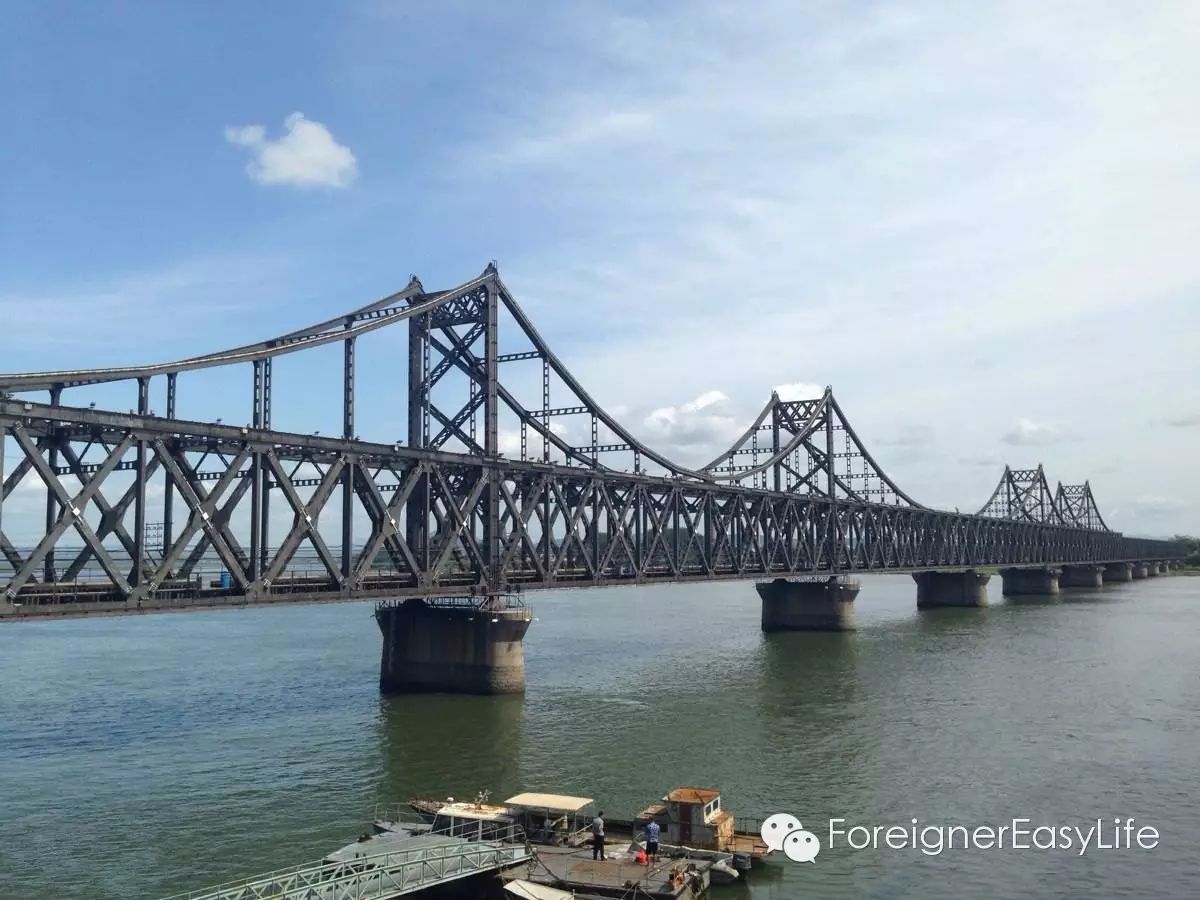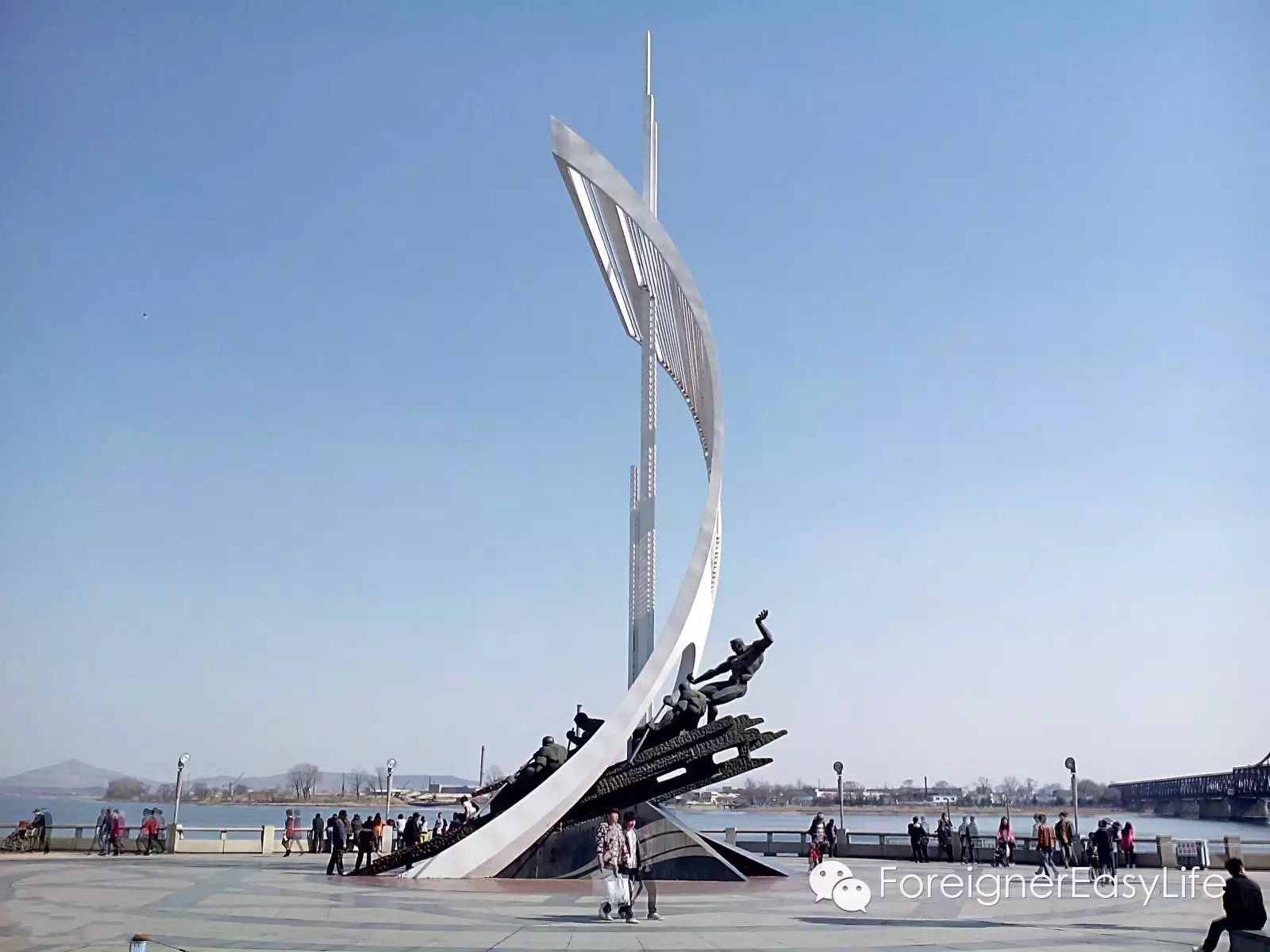 The Ya lu river broken bridge is the first of bridge on the Ya lu river bridge. It was built at 1911 by Japan's colonial institutions fresh praetorium railway bureau. The Bridge is 944.2 meters long, the fourth hole is the opening and closing beam With 4 pier shaft which it can rotate 90 degrees, this is the advantageous of ships sailing. In November 1950 to February 1951, the American planes bomb the bridge many times,cause the bridge damaged a lot. In China only four hole left till now, people called it "broken bridge" traditionally. Only one ruined watch tower, one turret and 30 pieces lingering myth were existed. Bridge is paint in shallow blue, means that we should not forget to colonial rule and aggression, anticipation and the maintenance of world peace. Thousands of bullet holes on the broken bridge has left now, which become a witness of the Korean.