Some different and splendid places in Chongqing's Dadukou! Go!
The graduation season is coming. What's your plan for the graduation season? Why not come to take photos at Dadukou in the gentle sunshine and vernal breeze?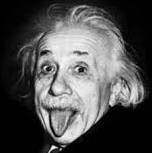 Qiezixi Timber Distributing Center
茄子溪木材集散地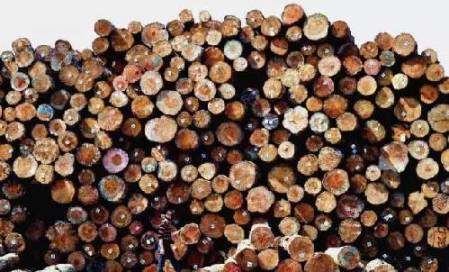 I bet you have never been here – the timber distributing center at Qiezixi Port, the second largest port in Chongqing.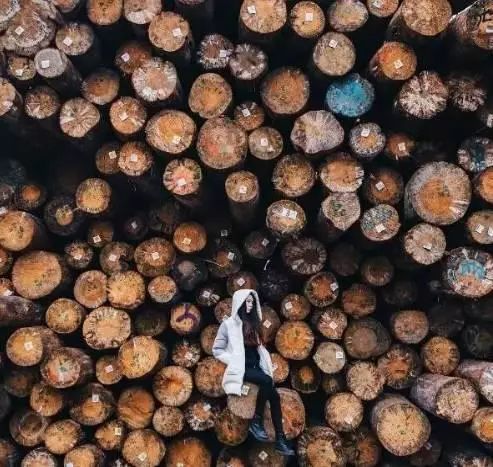 It is just like a perfect photo studio – it is deep and quiet in high-angle shot and noble in low-angle shot. It provides a flawless background for profile photos.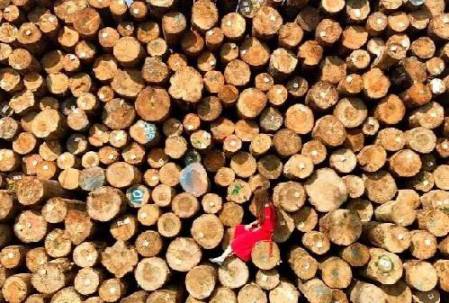 The place was hot on Instagram some time ago.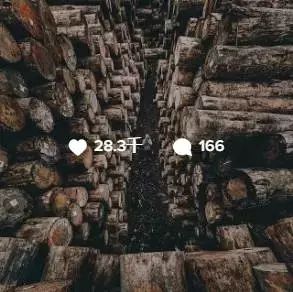 Ticket price: Free

Route: Take Line 2 to Dadukou Station, then take No. 225 bus to Qiezixi.
路線:乘坐輕軌2號線,在大渡口站下車後,轉乘225路車在茄子溪站下車即可。
Note: please be attention to trucks and tractors when taking photos.
Masangxi Ancient Town
馬桑溪古鎮
Masangxi Ancient Town is located at Dadukou District. It was a place full of Coriaria sinia. In late Ming and early Qing Dynasties, a squire set a ferry here, through which people could cross the river for free, which made it a renowned place.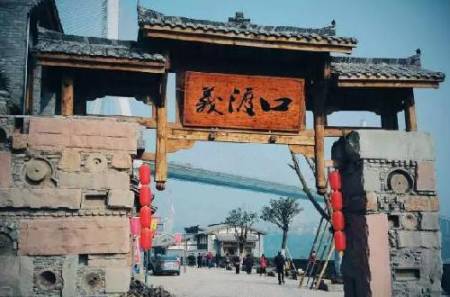 To this end, it is also called as "Yidukou"(義渡口). The plaque may remind us of the touching old story and the elegance of the ancient town.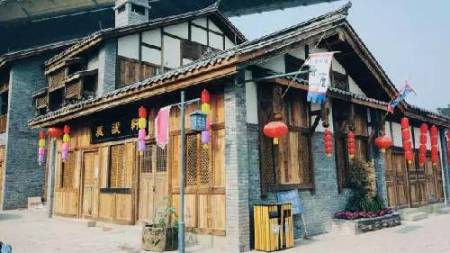 This ancient town has a history of over 1,000 years, and is full of simple and unsophisticated charm, telling us the stories of the Ming and Qing Dynasties.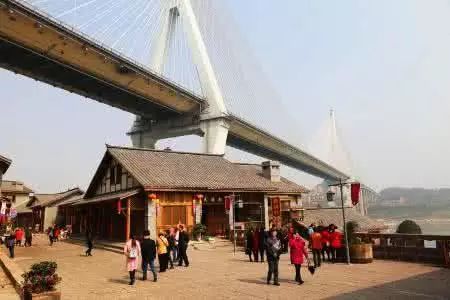 Though Masangxi has been renovated, it is said that all materials used for the renovation are "second-hand" – this is to maintain its simple and unsophisticated style.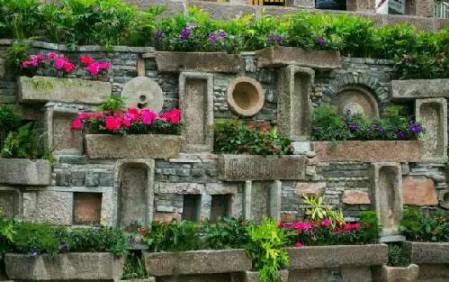 The features of Masangxi Ancient Town are more obvious with the bustling crowd. You may find the charm of slow life here.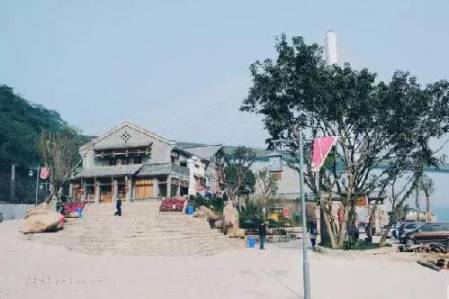 The old Chengdu-Chongqing Railway(老成渝鐵路), the first railway constructed after the establishment of New China, is located near the old town. You may have a different feeling when seeing the high-speed trains and hearing their roar.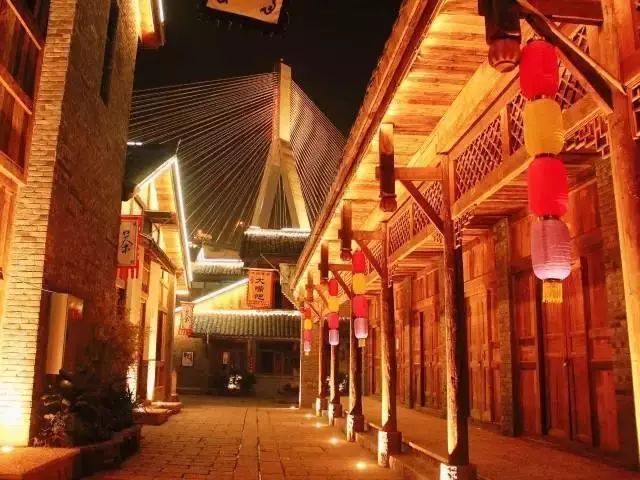 The later the night is, the more beautiful Masangxi will be. You may appreciate the different beauty of the vacant Masangxi at night without high-rise buildings.

Ticket price: Free
Self-driving: Inner ring – leave the highway at Dadukou Overpass – Yinqiao Road – Jianqiao Avenue – Binjiang Road;
Take Line 2 to Jianqiao Station, walk about 2km to Binjiang Road and walk another 1km to Masangxi Ancient Town.
自駕:內環—大渡口立交下道—銀橋路—建橋大道—濱江路路線;
乘坐軌道交通2號線建橋站下沿建橋大道步行約2公里到達濱江路再步行1公里到達古鎮。
Note: self-driving is highly recommended.

Funiuxi Changzheng Plant
伏牛溪長征廠
For sweet girls with refreshing and cute dresses, this is an excellent choice to take beautiful photos.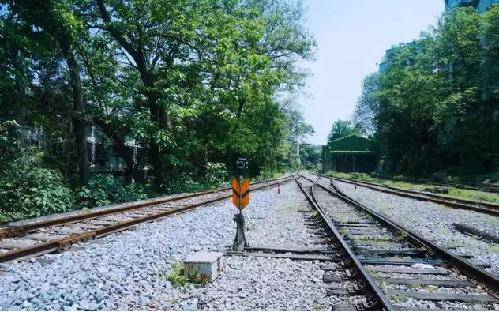 The red train on brown rails is particularly attractive between the blue sky and green land. This silent place has become a holy land for many photographers and young people.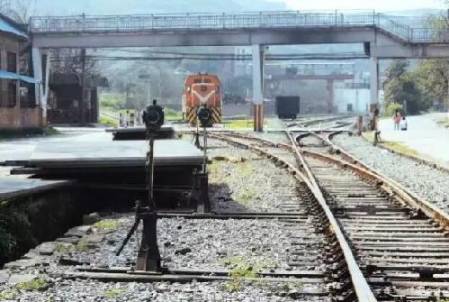 The railway is like a place where we ran with playmates, holding ice creams in childhood, and the train is the tool through which we dreamed of traveling with our beloved in early youth. Those memorable old times will be kept in our mind forever.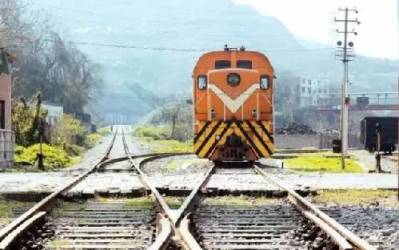 Ticket price: Free
Route: Take Line 2 to Xinshancun Station – take No. 235 bus at Xianggangcheng Station – take off at Changzheng Plant
路線:輕軌2號線—新山村站下—香港城公車—235路公車—長征廠下

Are you ready to visit different places and appreciate different landscapes?


HelloChongqing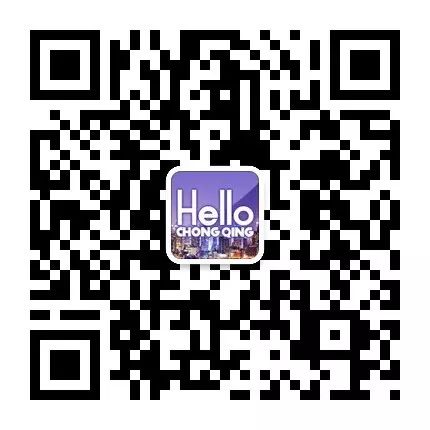 Everything you must know about Chongqing and China