34 Beijing Events: Taco Tuesdays, Couscous Fridays, and More!
Follow us to get more Beijing essentials, from events to news to community connections.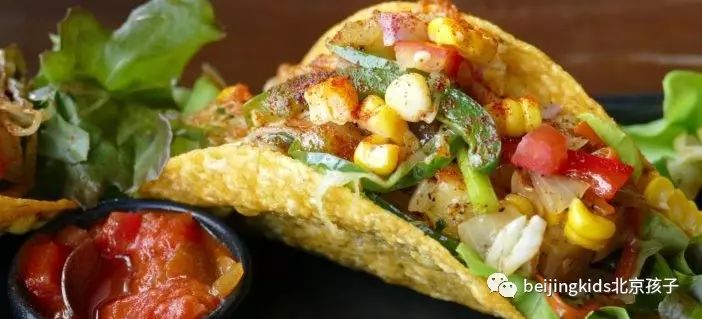 Did you know we have a family events WeChat group? Join two hundred other internationally-minded families for the latest information on what's going on in Beijing. Send an email to [email protected] with your WeChat id or add KippWhittaker or anp3rd on WeChat. Please note that readers should confirm with each organizer if events are canceled or scheduled as planned. To access the hyperlinks, visit the website version of this article by clicking/tapping "Read More" below.

---
---
Classes, Workshops, and Training

Essential Skills: Negotiating Success Through Creating Value, Aug 16
Adults. This one-day, English language course will help anyone who needs to build their negotiation abilities. Develop a strategic mindset for negotiation and learn from real life examples and case studies to understand the 'how and why' of negotiation success and failure. Learn how to add value, manage expectations, set goals and develop power. RMB 2,000 for AmCham members, RMB 2,500 for non-members. 8.45am-5pm. The American Chamber of Commerce. 6/F, Tower AB, The Office Park, 10 Jintongxi Lu, Chaoyang District. 朝陽區金桐西路10號遠洋光華國際AB座6層.
Leadership and Management Training: Transform Your Goals, Aug 22
Adults. This English-language half-day seminar by Tom Watson helps leaders create extraordinary execution and engagement. Learn the leadership principles that will help you produce results, including focus, leverage, engagement, and accountability and compete and succeed in today's markets. Free for employees of AmCham member companies, RMB450 for non-members. 1-4.30pm. The American Chamber of Commerce. 6/F, Tower AB, The Office Park, 10 Jintongxi Lu, Chaoyang District. 朝陽區金桐西路10號遠洋光華國際AB座6層.
Essential Skills Training: Writing for Results, Aug 25
Adults. This English-language course looks at written communication for a multi-national staff. Participants will learn useful skills for cross-department and cross-cultural written communication and will be able to think and write clearly, persuasively and professionally to senior managers, and overseas colleagues. RMB 2,500 for employees of AmCham member companies, RMB 2,800for non-members. 8.45am-5pm. The American Chamber of Commerce. 6/F, Tower AB, The Office Park, 10 Jintongxi Lu, Chaoyang District. 朝陽區金桐西路10號遠洋光華國際AB座6層.
Arrival Survival, Aug 28
All ages. Come and join the International Newcomer's Network (INN) for a fun and informative morning with guest speakers discussing ways to survive and thrive in Beijing. Some topics covered include safety in the city and counterfeit money, the stress of settling into life in Beijing, water and air purification systems, health insurance, WeChat Pay, and financial planning. Afterwards, indulge in a lunch bunch in a nearby restaurant and enjoy delicious traditional Chinese cuisine. Foreign passport holders only. RMB 75. Capital Mansion Athletic Club. Capital Mansion, 6 Xinyuan Nan Road, Chaoyang 100004. 北京市朝陽區新源南路6號,京城大廈50層100004.
Weekly Drawing Classes, until Nov 25
All ages. The weekly art sessions will run until November 25. They're perfect for families with children that have a passion for art. Students at The SLab can learn correct drawing techniques, how to draw portraits and even papier mâché. Come join the Academic Drawing Class from 1-3pm, and/or the Creative Drawing Class from 4-6pm. RMB 290 per class. The SLab. (138 1121 8031). R102 Building 5, No.15 Dongzhimenwai Street Dongcheng. 北京東城區東直門外大街15號樓5單元102室.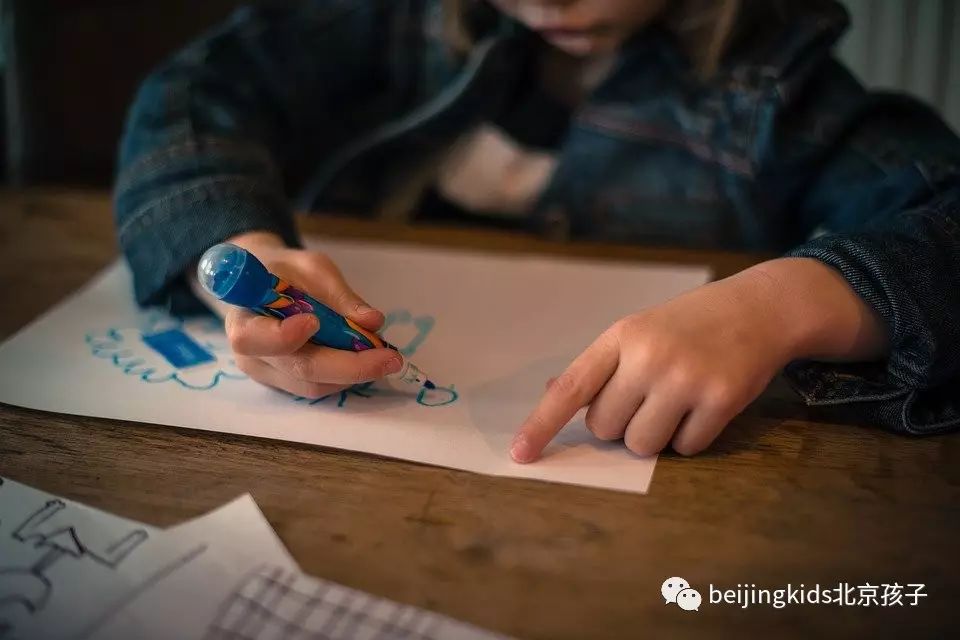 Speak Mandarin Fluently in Three Months, every day
All ages. Sophia Zhang is putting expats to the test and challenging to learn to speak Mandarin fluently in just three months. Join us to enhance your Chinese skills daily and conquer this difficult language once and for all. Requires an application; sign up by visiting the web version of this article. 5.30am-10.30pm. Mandarin House Beijing. Suite 317, Tower 16, China Central Place, 89 Jianguo Road, Shuangjing. 朝陽區建國路89號華貿商務樓16號樓317室
Dumpling Cooking Class, Wed and Thu of the month
All ages. Come to the courtyard KUCINA Cooking Studio to learn how to make traditional Chinese dumplings. Come on your own or bring your friends for a dumpling cooking class, which includes a meal around the table. Call to make a reservation one day in advance (150 1133 7590). 10.30am. 44 Liushui Xiang, Dongsi Wutiao, Dongcheng District. 東城區 東四五條流水巷44號.
Creative Writing Workshop, second and last Saturday of the month
Ages 14-19. Join the Beijing Youth Literary Review (BYLR) for creative writing workshops to learn about Blackout Poetry, Collaborative Stories and more. 2pm. For more information, follow BYLR on Facebook, Instagram (@beijingyouthlit), and WeChat (beijingyouthlit). #13 Unit 6, Building C, Xiangjiang Bei An, Xiangjiang Bei Lu, Chaoyang District, Beijing. 北京市朝陽區香江北路香江北岸C座6單元底商13號
---
---
Events for the Competitive

Youth Photography Contest: Truth or Dare
Ages 14-19. Truth or Dare: Reveal a Truth or Capture a Daring Image. Enter this photography contest to win a mentorship with Mark Leong, Sharron Lovell, or Wu Hao. For submission details visit: www.beijingyouthlit.com/contest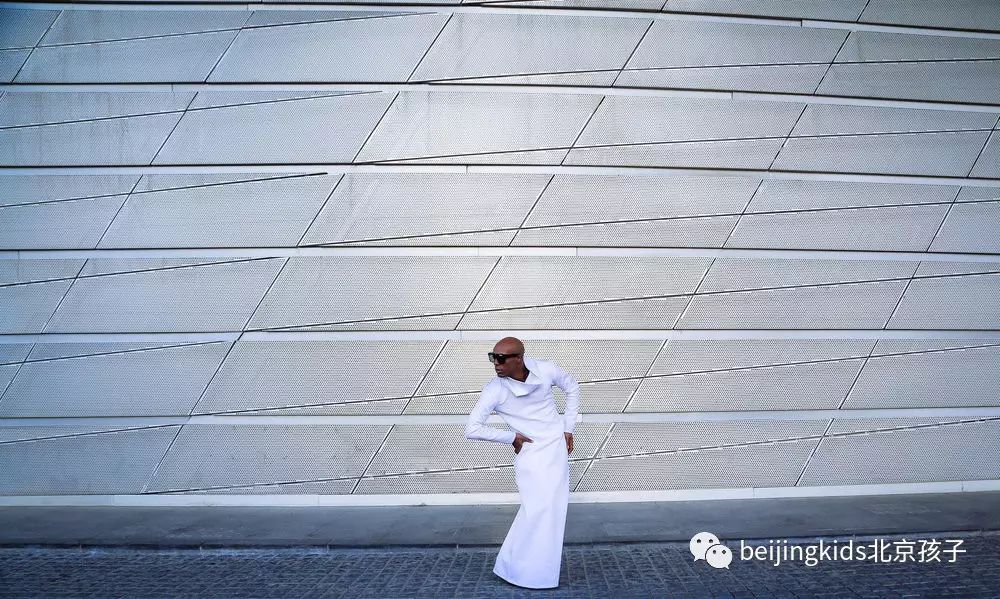 Hold Vertical Run 2017, Aug 26
Adults. Don't get left behind during this year's race to the top, taking place at the China World Summit Wing, Beijing on August 26. This is the fifth time that the Vertical World Circuit has hosted their official race at the tallest building in Beijing. The elite winners of the event will take home a total of USD 5,000, while the fastest amateur male and female climbers will have a chance to win a free round-trip ticket to Europe supported by Qatar Airways. Check the web version for details on how to sign-up. China World Summit Wing, Beijing. No.1 Jianguomenwai Avenue.

Beijing Marathon at BJU, Sep 17
Adults. Running enthusiasts, Beijing Marathon is for you! The event will take place on Sunday, September 17 and the route will take runners past iconic Beijing landmarks like Tiananmen Square and Beijing's Olympic stadiums. This year, like last year, Beijing United Family Hospital (BJU) will be supporting the event as the main medical sponsor. BJU will also serve as the main point of access for foreign nationals wishing to sign up for the race in person. You can sign up for the race at your nearest BJU location, whether it be the main hospital or one of our satellite clinics. RMB 340 per person. Beijing United Family Hospital.
---
---
Shows, Exhibitions, and Fairs

Heart of the Tin Man, until Aug 10
All ages. The ubiquity of new technologies in daily life serves as a backdrop for the diverse positions presented within Heart of the Tin Man. Twelve artists, with unique understandings of the world and its forces, embrace alternative modes of creativity and unprecedented languages of expression that underline dramatic shifts occurring in the realm of human experience. Incorporating virtual reality, digital mechanics, and interactive installations predicated on the latest in scientific achievement, Heart of the Tin Man stimulates the senses of sight, smell, touch, and sound, drawing predominantly from the M WOODS Collection and the post-internet focus of co-founder Michael Xufu Huang. RMB 60, RMB 40 for students. 10.30am-6pm. M Woods. D-06, 798 Art Zone, 2 Jiuxianqiao Road, Chaoyang District. 朝陽區 酒仙橋路2號798藝術區,D-06.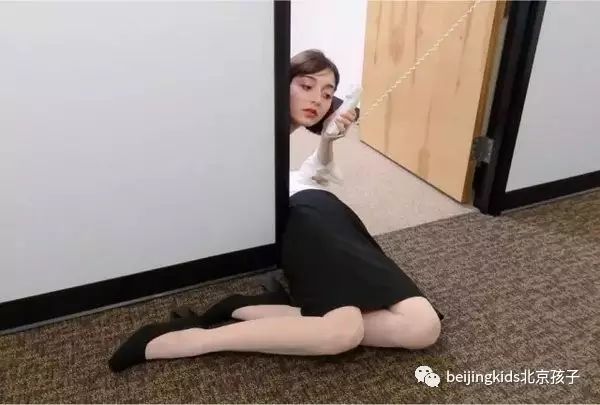 Experience the Avengers, until Aug 20
All ages. One of the world's favorite comic series comes to Beijing! Following stops in Times Square, Paris, Las Vegas and Singapore, this interactive comic book experience hits Beijing, giving kids, families, and fans a chance to see Avengers memorabilia up close and to learn more about their favorite heroes. RMB 198 on weekdays, RMB 258 on weekends. Chaoyang Park West Gate. 8 Square, 4th Gate West Chaoyang Park, Chaoyang, Beijing. 北京 朝陽區 北京朝陽公園西4門--08廣場.
Living Digital Forest and Future Park, Tue-Sat until Oct 10
All ages. 'Living Digital Forest' is an exhibition of twelve digital works, which includes 'Future Park', an interactive, dynamic playground where kids can explore, experiment and play. Follow Pace Beijing's WeChat (ID: pace_service) to buy tickets. RMB 80 (weekdays), RMB 150 (weekends). Tuesday to Saturday, 10am-6pm. Pace Beijing, 798 Art District, 2 Jiuxianqiao Lu, Chaoyang District. 朝陽區酒仙橋路2號798藝術區8502信箱
Roundabout Book Fair at BSB Shunyi 2017, Aug 26-30
All ages. This is probably the biggest Roundabout Book Fair every year held at The British School of Beijing (BSB) Shunyi! Thousands of gently used books for the whole family in many languages & genres. Paperbacks from RMB 10, Hardbacks from RMB 20, Kid's books from RMB 1. Pick up some late summer & holiday reading at this fair. Every single RMB you pay will directly help a child in need. Aug 26: 10am-3pm (open to the public); Aug 27: 12-3pm (BSB families); Aug 28-30: 3.30-5pm (open to public daily). Roundabout. (WeChat ID: Roundabout666, www.roundaboutchina.com). The British School of Beijing (BSB) Shunyi. South Side, No. 9 An Hua Street, Shunyi District. 北京市順義區天竺開發區安華街9號南院. (8047 3588, brenda.l[email protected]).
---
---
Dining

Fresh Imported Oysters at Xian
All ages. Now at Xian, we have also prepared freshly imported oysters from France. Among the selections are largest oyster-producing region Fine de Claire – Fine de Claire #3, and the most famous oyster in the world Belon – Belon #2. For parents, Michel Lynch Sauvignon Blanc White Wine and Perrier Jouet Grand Brut Champagne have been prepared as well to pair with your oysters. Xian operating hours: Monday-Sunday. 5pm-2am. Unity live show: every Wednesday to Sunday, 9pm-midnight. For more information or reservations, call 8414 9810. EAST, Beijing Hotel. No. 22 Jiuxianqiao Road, Choayang District, Beijing, China 100016. 北京市朝陽區酒仙橋路22號100016.
Ron Mexico's Taco Tuesday, Tuesday nights
All ages. Taco Tuesday's are back at Ron Mexico! Choose from 3 different tacos. Buy 1 or buy 6. Eat as much as you want. Dine in only. See ya there! 7-11pm. RMB 10 per taco. Ron Mexico. 113-02 Jiaodaokou Dongdajie, Dongcheng District. 東城區交道口東大街113-02
Couscous Fridays at Caravan, Fridays
All ages. Couscous is a Moroccan classic that comes in many forms: meat, vegetables, fish, royal, sweet, salty, etc. However, most people don't realize that in Morocco, people generally eat couscous on Fridays for lunch and maybe for some special events. Caravan is bringing that tradition to Beijing. Choose between various weekly vegan and meaty options. RMB 85 per person. 11am-11pm. Caravan. 44 Guanghua Lu, Chaoyang District. 光華路44號.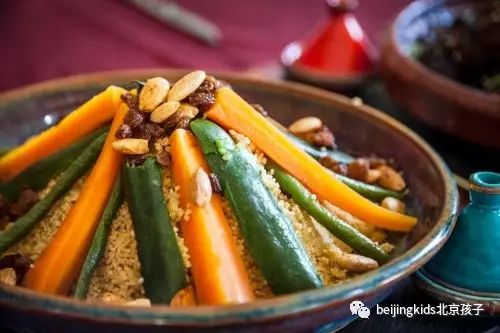 Savor the Ocean with New Seafood Delicacies at Feast, until Aug 31
All ages. Feast (Food by EAST), the award-winning all-day dining destination at EAST, Beijing is pleased to present its all-new Surf & Turf semi-buffet dinner and weekend semi-buffet brunch to celebrate the summer season. Available from July 28, the semi-buffet will offer more of an extensive selection of fresh seafood, premium beef and other irresistible delicacies that will leave guests feeling spoiled for choice, including freshly shucked imported oysters,Boston lobsters, mussels, snow crab legs and much more. The Surf & Turf semi-buffet dinner is available every Friday to Sunday, 5.30-10pm, priced at RMB 388 per person. The weekend semi-buffet brunch is available every Saturday and Sunday, 11.30am till 3pm, priced at RMB 388 per person. For reservations, please call 8414 9820. Feast (Food by East). EAST, Beijing, 22 Jiuxianqiao Lu, Chaoyang district. 朝陽區酒仙橋路22號.
---
---
Nature

Middle Route of Switchback Great Wall, Aug 2
Ages 5+. This stretch of Great Wall in Yanqing County is extremely picturesque, and seldom visited, but its steepness can prove difficult for casual hikers. On this visit we'll do the "middle route," cutting out the toughest parts to make it a little easier. There are still some steep climbs to do, but overall this hike isn't long enough to rate as difficult – we'll take our time climbing up and down and make sure that we have a relaxed and enjoyable visit. Bring your passport / ID card (or a copy) with you on this hike in case the border crossing guards decide they want to check us on the way home. RMB 420, RMB 380 (members). 8am-5:30pm. Beijing Hikers. ([email protected], http://www.beijinghikers.com)
The Dowager and the Dynasty: A Walk and Discussion at the Summer Palace, Aug 5
All ages. The Empress Dowager Cixi (1835-1908) was one of the most notorious figures of Modern Chinese history. For nearly a half century, she used her cunning and connections to rule China from behind the throne. Even today, many still blame her for spending money on an elaborate pleasure garden at a time China faced grave threats from without and within. But the real story of the Empress Dowager Cixi – and the Summer Palace she built – is more complicated. As we stroll along the shoreline and hillsides of her magnificent creation, we will discuss the life and legacy of this fascinating historical figure. RMB 300 (RMB 260 for members of The Hutong) includes all guide fees, boat ride, tips, and admission tickets. 10am-1pm. Summer Palace. Yiheyuan Lu, Haidian Distric. 海澱區 頤和園路
Dragon Cloud Mountain and White River Hike, Aug 6
Ages 5+. A fresh take on our White River hike: We skip the commercial end of the White River for a hike over Dragon Cloud Mountain, before joining the river at the big bend that marks the start of the quietest and most scenic part of the trail. We'll hike up Dragon Cloud Mountain and join on to the narrow concrete road that is the only access to a tiny village, and follow an old road from the village down to the river side. We'll then begin the river hike, fording 6-7 times on the way to the end. RMB 380, RMB 340 (members). 8am-5:30pm. Beijing Hikers. ([email protected], http://www.beijinghikers.com)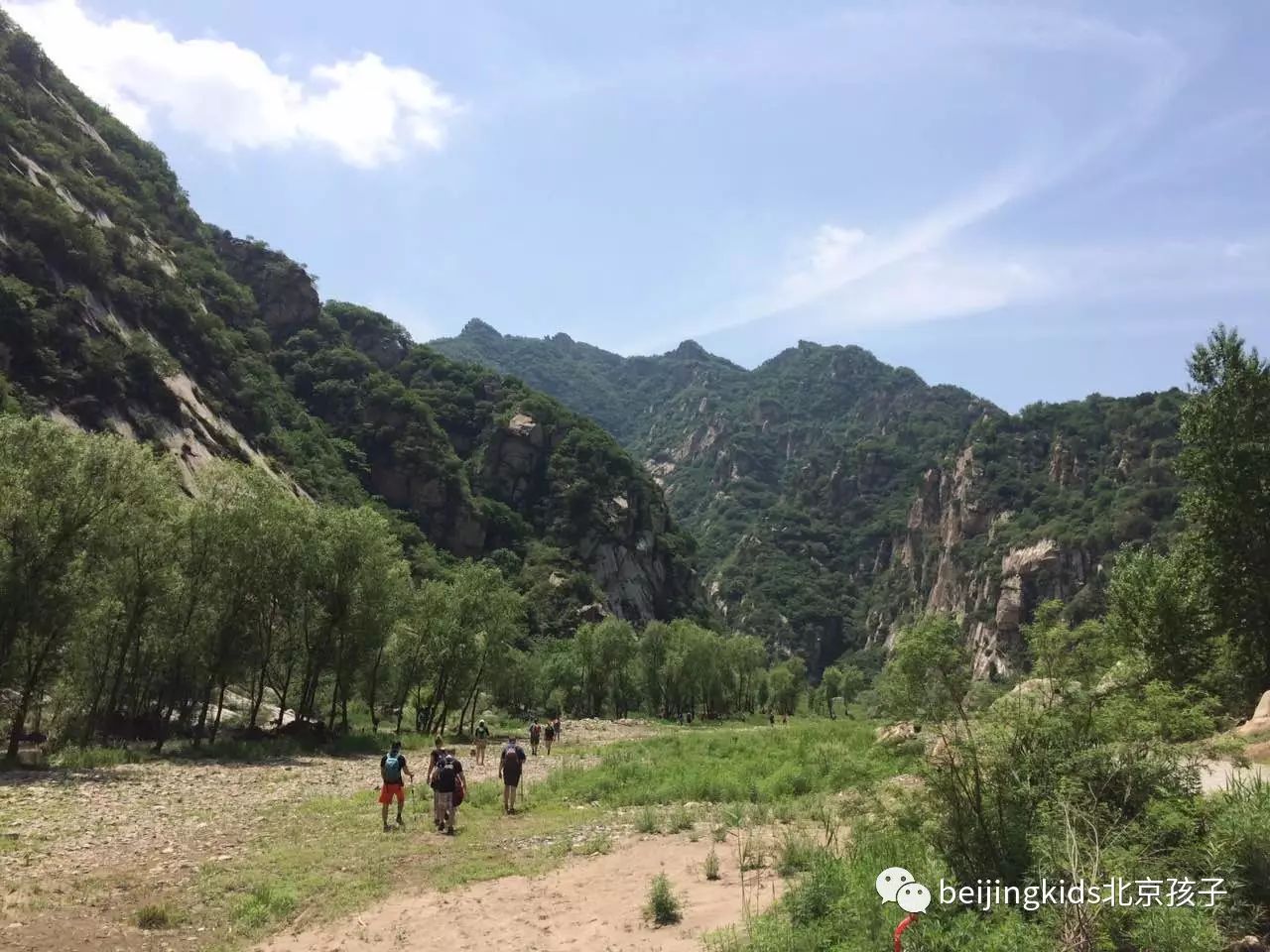 4 Days Wild Great Wall Trekking /Camping From Chen Castle to General Xu Great Wall, Aug 7-10
Ages 7+. An amazing 45km Great Wall trekking on long forgotten & rarely seen wild sections of China's Great wall. Hikers will pitch their tents twice on the Great Wall and stay once overnight with a local farmer. This Great Wall trek starts on the crumble staircases of the Chen Castle Great Wall from where hikers head to the highest Great Wall watchtower of Beijing. After passing through the long forgotten but amazing Border Defense Great Wall, hikers will pitch their tents on the General Xu Great Wall. Once you conquer this hiking trail you can truly say you hiked China's wild Great Wall. Hike level: 4 strong. Follow ChinaHiking on Wechat and get last minutes' discount: ChinaHiking_Beijing. RMB 3,300. ChinaHiking Beijing. (156 5220 0950, [email protected], http://www.chinahiking.cn/)
---
---
Fun for the Little Ones

Little Toys Orchestra – children/family performance from France, Aug 23-Sep 10
Ages 2-6. Two musicians will joyfully lead this unusual orchestra. Their luggage is filled with toys and various unusual instruments such as a pink pig, a green pig, a witch, a guitar, a toy-piano, a mandolin, dog toys… all sorts of funny bits and pieces necessary to a sound like a fantasyland. This concert takes the audience on a journey through a musical parade. Make way for an imaginary world! 4-6.30pm. From RMB 180. Ticketing Hotline: 134 6654 2185. Tong Production. (WeChat ID: tongtiyan, www.tongproduction.com)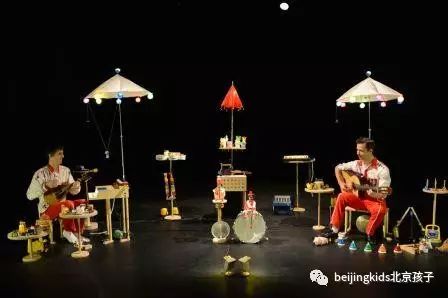 Anatole's Little Saucepan – A contemporary family puppet theater, Aug 24 -26
Ages 3+. Anatole, a warm-hearted, sensitive, and gentle person, is always dragging around his little saucepan. It fell on him one day and nobody really knows why. Since then, it gets stuck everywhere and it keeps him from going forward. Anatole feels so depressed and miserable until something beautiful happens…..Adapted from French author Isabelle Carrier's award winning picture book, Anatole's Little Saucepan, this puppet show brings the audience through a child's mental journey of dealing with something unbearable in his life – the saucepan attached to his arm. From seeing it as a dragging burden that he tries so hard to get rid of, to knowing how to live with it in harmony, and to finally transcending it to something to be proud of…. Ticketing hotline: 134 6654 2185. RMB 180-240. 5-7pm. Theatre M, Oriental Media Center, Beijing. (WeChat ID: tongtiyan, www.tongproduction.com)
Safari Song Time, every Friday and Saturday
Ages 3-18 months. All babies – from the quietest to the most vocal – love singing and rhymes! It stimulates their brains and development, and makes them happy! Bring your little ones to The Bookworm and take them on a fun safari where they can learn songs and rhymes from around the world. RMB 60 per child. 10.30-11.30am. The Bookworm. Building 4, Nan Sanlitun Road, Chaoyang District.
---
---
Summer Camps

French Immersion Summer Camp, Aug 7-25
Ages 4-10. All Levels – New learners encouraged! Introduce your child to French and experience a new language and culture. This summer camp gives your children a chance to immerse themselves into a French language environment through fun activities with Native French teachers. 2500 RMB per week (lunch/snacks included). 9-4pm. For more information, email [email protected]
Sports Beijing Aqua Warriors Summer Swim Camp, Aug 7-11
Ages 4-16. Aqua Warriors Summer Swim Camp is designed to provide competitive and near-competitive swimmers with a great opportunity to improve their overall swimming abilities. The camp will focus on developing stroke technique, increasing stamina, optimizing turns, and introducing video analysis. Not only is this camp a great opportunity for swimmers to receive high-quality training, but it is also a great chance to make new friends and have fun in the pool! RMB 1,600 per child. To sign up, visit http://www.sportsbj.org/product/aqua-warriors-summer-camp/. Zhongjia Xinyuan Hot-spring Hotel. 200 meters East of Gu Cheng Village, Hou Sha Yu, Shunyi District 順義區後沙峪鎮古城村村委會東200米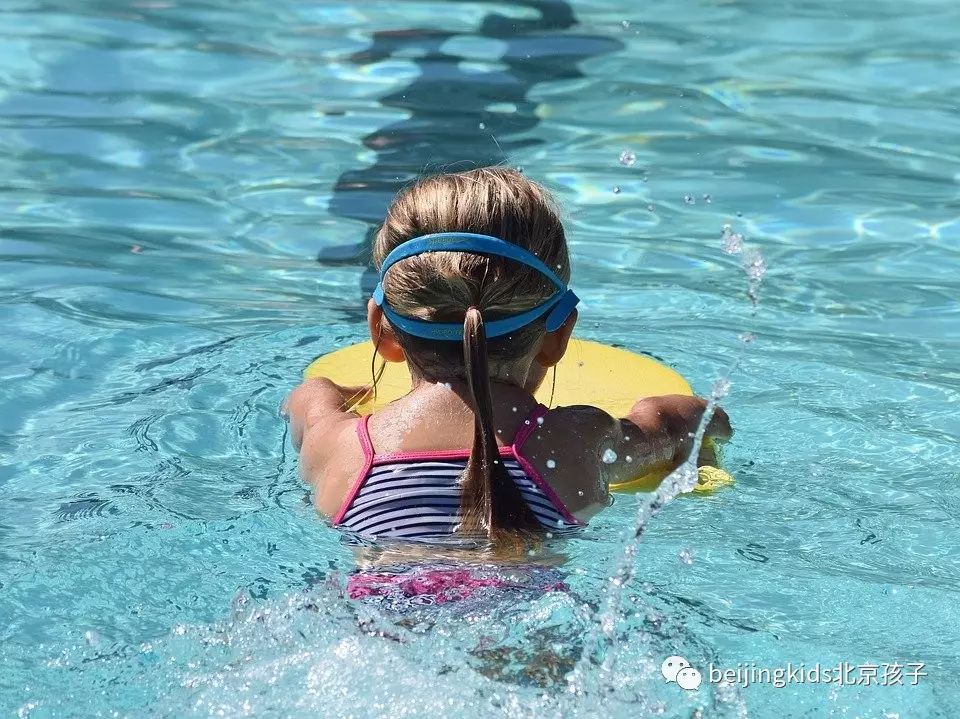 Picasso Workshop with Atelier, Aug 14-18
Ages 5-12. Discover the protean oeuvre of Pablo Picasso, a universally famous artist who painted, sculpted, and drew for more than 70 years. Explore the birth of cubism, the blue and pink period, the paintings that marked Art History, and the portraits of his beloved ones through painting, sculpture, drawing, linocut, and pottery. This summer camp is a journey through almost one Century of Art History. RMB 1,800 per week. 10am-noon (ages 5-8); 1.30-4pm (ages 9+). Atelier Art School. (WeChat ID: atelier_apas, 6416 1614, www.atelier.cn.com). Room 10L , Building 7 (middle entrance), Julong Garden No.68, Xinzhong Street Chaoyang district. 北京市東城區新中街68號聚龍花園7號樓10L室.
Summer Camp with Flips & Kicks Plus and Kerry Sports, various dates in Aug
Ages 4-12. Due to the positive response regarding previous summer camps, FLIPS & KICKS PLUS in proud cooperation with KERRY SPORTS will host additional ones. Upcoming camps will take place during August 7th to 11th, and August 14th to 18th. Registration is required. RMB 3,200-4,500. 9am–2.30pm. For more information or booking please contact the Kerry center (8565 2460, [email protected]) Guang Hua Lu no. 1. 光華路一號
Sea Touring Kayak Training Summer Camp, various dates in Aug
Ages 8-18. Beijing Warren Kayak Club is organizing the first kayak summer camp in Beijing history. The purpose of the camp is to teach ACA (American Canoe Association) sea touring kayak level 1 and level 2 lessons. Students will learn and master long distance paddling, practice rescue drills, and learn about kayak trips. At the end, the students' learning will be assessed, and their skill levels will be certified by ACA. English is the main language of the kayak summer camp, but the instructors are more or less able to communicate in Chinese. Dates: July 31-August 4, August 7-11, August 14-18, and August 21–25. (WeChat ID: Kayaking_China, 151 0166 2018, [email protected]).
Parkour Camp by Imagine, various dates in Aug
Ages 7-16. Develop exciting parkour skills by leaping into foam pits, jumping on trampolines, balancing on a slack line, climbing on a bouldering wall, and so much more! Parkour is a great way to build foundation skills for all other freestyle action sports. Dates: Aug 7-11, 14-18, 21-25. RMB 700 per day including transport. Imagine. (5739 4933, [email protected] )
Survival Camp by Imagine, various dates in Aug
Ages 7-14. This camp teaches kids the essentials of survival in the wilderness: making fires, building rafts, crossing rivers, making traps and tools, cooking, building shelters and more! Survival Camp takes you to the great outdoors to learn what nature has to offer. Dates: Aug 7-11, 14-18, 21-25. RMB 750 per day. Imagine. (010 5739 4933, [email protected])
---
Photos: natic_ua, leoleobobeo, Skitterphoto via Pixabay; other photos courtesy of the organizers
Join the conversation by leaving your comments below. Click or tap
Read More
to access the hyperlinks in this article.