[Job] Copy Writers Wanted


Company Description:
deVere Group is a private and investment bank which owns one of the world's leading independent international financial consultancy. With well over 100.000 clients in more than 100 different countries - and in excess of $10 billion under advice and administration - deVere Group aims to maintain its place at the forefront of the industry. As an independent financial consultancy with a truly global presence, deVere Group prides itself in offering clients a world-class and results-driven service.
A willingness to learn and a hunger for success. These are just some of the key attributes deVere Group looks for when hiring new recruits.
We require motivated and ambitious individuals for whom we can provide progressive training and support, as well as the best possible financial services platform.
Our intense training programme ensures our clients receive a high quality service whilst also handing you a unique opportunity to progress in your career.
If successful, the role gives you a fantastic opportunity to travel, live and work in one of our many different locations spread across the globe. We provide the platform, the location, the solutions, the products (some of which are exclusive to deVere) and the training.
With knowledge and exposure in the overall Sales & Business Development Management functions, your clients will be your number one priority. Our unwavering commitment in providing the very best financial advice to all our clients across the globe has not gone unnoticed. A few of our many accolades include winner of the Corporate Responsibility Award 2017 as well as Best Global Independent Financial Advisory Organization for 2016.
You would be joining the company at a very exciting time as it fully integrates the two banks that it purchased towards the end of 2016.
In addition to keeping current client plans up-to-date, you will also be responsible for acquiring new business for and on behalf of deVere Group on an ongoing basis. Meeting clients will enable you to determine their current income, expenses, insurance coverage, tax status, financial objectives, risk tolerance, and other information needed to develop a suitable long term financial plan.
The successful candidate will be exposed to a variety of functionalities including:
Business Development (B2C)

Sales Management (360')

Relationship Building & Management

Client Retention & Nurturing

Portfolio Management (Product)
Features of the role include:
Comprehensive internal training.

Further assistance towards an internationally recognized qualification from the Chartered Institute

of Securities & Investments (C.I.S.I) up to RO Level 4.

Global back office administrations management support and unbridled access to institutional

training teams.

World-class products from major financial institutions and well respected product providers.

Commission / OTE+ Monthly Retainer. With deVere Group's uncapped commission structure, you

Can watch your OTE progress as you establish yourself within the industry.
As part of our team you will become a qualified member of our challenging industry. You will use your expertise to assist people in a way that others can't. You will change people's lives by helping them reach their wealth accumulation goals through our wide range of international insurance and investment opportunities whilst building and maintaining meaningful relationships with all clientele.
Minimum requirements include:
Honours degree
2 years work experience
Sales or finance experience (preferred, not essential)
Willingness and motivation to work hard
Education Level Required:
College/university/polytechnic
Editor's Favorites, Tap the Links Below:

Shenzhen Amateur Photography Group
[Job] Freelance Editorial Designer
Free Mixed Drink @Thursday Ladies' Night

Ed Sheeran Live in Hong Kong
19th China International Optoelectroinc Exposition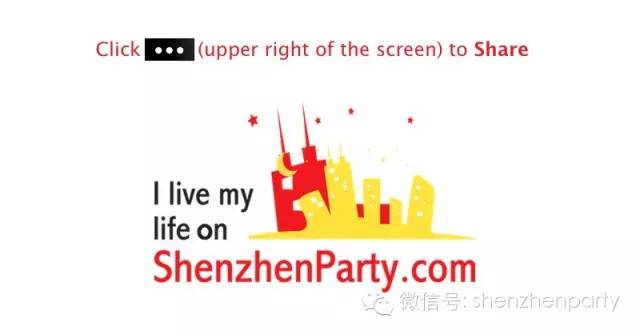 ---
Long-press the QR Code, tap "Extract QR Code" to Follow "shenzhenparty" on Wechat:
For more details, please click "Read More" to send the Author a private message via website.