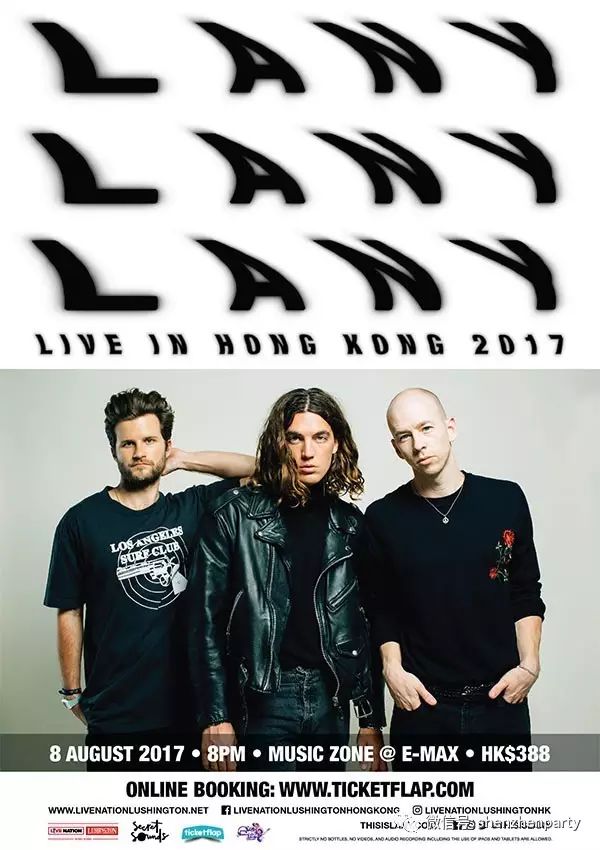 The American trio alternative band from Los Angeles with a recently sold out headline show at Heaven in London – LANY, is formed by Paul Klein, Les Priest and Jake Goss. They were blown away by the army of fans they have grown since coming together - not just locally but globally. They have recently completed an impressive sold out run of UK & European dates and are about to embark on a 36 date U.S headline tour ending in two nights in Los Angeles where they live & LANY was born.
Named no.1 on Spotify's most streamed artist of all time through the Spotify Discover feature and with streams in excess of 50 million on Spotify alone – this is a band from a new generation – and it's only the beginning.
· Over 37 million streams of ILYSB
· Over 70 million streams on Spotify
· Social media following of over 400,000
· No.1 on Spotify most streamed artist of all time through the Spotify Discover feature
· Sold out Heaven in London in September 2016. Over 116 shows in 2016 globally. Have sold out Koko show this March in London
· Now over 3 million monthly listeners on Spotify
"The American group deal in the huge pop hooks of M83 and co., all wrapped up in a moody nighttime drive aesthetic." – DIY
"Superbly addictive...Reminiscent of Twin Shadow but with a real pop attitude that will cut through the noise,"
– CLASH
"Morphing between glitch electro and effortlessly smooth modern R'n'B, it only goes to prove why these guys are going to be bloody huge over the next few months" – Dork
"We love this so, so bad" – Disco Naivete
For more:

https://www.ticketflap.com/lanyhk2017
Event Date: Tuesday, August 8, 2017 - 8:00pm - 10:00pm
Pricing Info: 388.00 HKD
Place Name: Kowloonbay International Trade & Exhibition Centre (KITEC) / 九龍灣國際展覽中心

Place Address: 1 Trademart Drive, Kowloon Bay, Kowloon
香港九龍灣展貿徑1號
Editor's Favorites, Tap the Links Below:

Shenzhen Amateur Photography Group
[Job] Freelance Editorial Designer
Free Mixed Drink @Thursday Ladies' Night

Ed Sheeran Live in Hong Kong
19th China International Optoelectroinc Exposition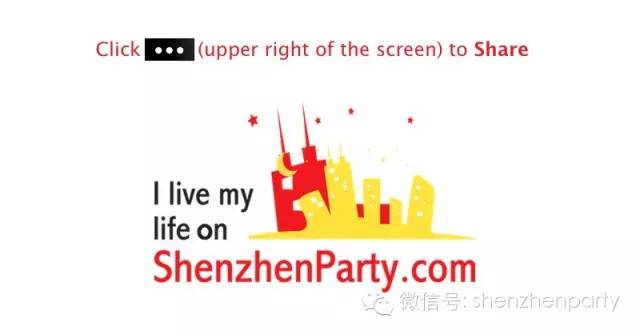 ---
Long-press the QR Code, tap "Extract QR Code" to Follow "shenzhenparty" on Wechat: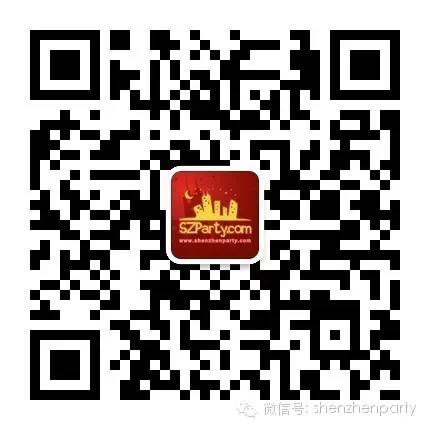 For more details, please click "Read More".