GoEast Online Course: Learn Conversational Mandarin in 6 weeks!
We have always been focusing on providing professional and personal Chinese training since we started GoEast. Now we are proud to present our new online course for beginners!
---
Through a series of topics from daily life, you'll learn key vocabulary and sentence structures that are used every day. After completing this course you will be able to carry out basic conversations in Chinese.

Survival fluency in just 60 hours. No previous experience required.
Twice a week
Twice a week you will meet your teacher online for a one-on-one lesson and consultation on your progress. Your teacher will assign you the coursework you must do. This guided self-study comprises coursework to be done on your own time of approximately 1 hour per day.
Follow your teacher
You can schedule the meetings each week at a time that works for you. We have teachers in the United States, Europe, and our home campus in Shanghai, so time zones are not a problem. Typically, you will meet with the same teacher throughout the entire course.
Study anywhere
Our convenient online learning platform lets you have video classes with your teacher on your computer or mobile. You will also have access to all course materials, including flashcards, textbooks, audio and video materials, and reading assignments.
Best of the Web
If you've looked online, you may have found there are a lot of Chinese learning resources. It can be a bit overwhelming. Our teachers are familiar with everything out there, and we will ensure you are using the best resources available for your level, learning style, and goals.
10+5 Topics
Ten basic topics, like greetings, introducing yourself, family, numbers, dates, times, locations and directions, likes and dislikes, shopping, and ordering food, plus five elective topics chosen according to your interest, such as business meetings, nightlife, booking a hotel, seeing a doctor. At the end of the course you can review all topics or add an extra topic.
Made to measure
Our professional language consultants will guide you through the topics and training materials that are relevant to your interests according to your level. Every one-on-one course is customized for each student, and you can take your study further in any direction you like. Need to prepare for a business trip with specific industry jargon? Want to focus on reading ability? No problem, just ask.
Learn the basic sentence structures, essential vocabulary, and the correct pronunciation to build a strong foundation in the Chinese language. This course will also prepare you for HSK1, the first level of the standard test used to measure Chinese proficiency.
Start your six week training course today for only $240.
For more details, please click "Read More" at the bottom of this page and visit our website.
GoEast LanguageFacebook, Instagram, Twitter ID:GoEast Language CenterScan the QR code !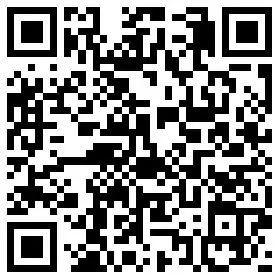 Click
Read More
for more info.