[Job] Research Analyst Trainee

Company Description:
WeChat has become the default mobile preference for Chinese consumers within their everyday life, rather than native apps, websites or other social media options. WeChat has moved beyond social media into a fully developed e-commerce and CRM platform, the number of things possible through WeChat is expanding at breakneck speed.With the right guidance, WeChat can become an incredibly cost-effective opportunity for you to build relationships and sell directly to your current and future customers in ways not previously possible. Virtually all medium and large scale businesses in China already have a formal presence on WeChat as it's simply impossible for any organization to ignore. Those who know how to leverage the platform and it's huge user base for their business' unique situation have a clear advantage over those who don't.Many organizations, even those using other social media well, are struggling with WeChat. Why? Because it's a completely different platform from Facebook, Twitter, Weibo or WhatsApp and what's possible in WeChat is changing incredibly fast. Copying over western social media strategies and techniques is not the best way forward for most organizations to reach Chinese consumers. We are confident that we can help improve how you use WeChat. More importantly, we believe our expertise can help you deliver results and help you better achieve what's important for your business.
Research Analyst (internship) -- Chinese and Foreigners
We are looking for an enthusiastic marketing assistant to help promote large tech events. The successful candidate will be a local Chinese with strong written and oral English ability. Excellent organizational skills and hard work will be necessary to help us pull off exciting and fun filled events. There is the possibility for full time employment for candidates who impress. The job requires some travel within Chin. Our team is a mixture of foreigners and local Chinese. Our last year event in Beijing and Shanghai for the Chinese Largest WeChat International Conference.
Responsibilities
Conduct market research, gather information online

Provide feedback and periodic reports

Organize facilities and manage all event's details such as decor, catering, entertainment, transportation, location, invitee list, special guests, equipment, promotional material etc.

Promote and publicize the event through online channels (within and outside of China)

Proactively handle any arising issues and troubleshoot any emerging problems on the event day

Conduct pre- and post – event evaluations and report on outcomes

Preparing attendee packs and papers

Overseeing onsite logistics
Candidate Requirements:
Excellent time management and communication skills

Sales skills and ability to build productive business relationships

MS Office proficiency

Good communicator

Reliable/good at hitting deadlines

Ability to use initiative

Multi-tasker
Education Level Required: College/university/polytechnic
Available For: Expatriates & Local Chinese
Please send the Author a private message via website.
Editor's Favorites, Tap the Links Below:

Your Cake Designer: Margareta's
Your Food Experience App - Mazing
Recruiting Students for Chinese Group Classes

Find Your Dream Job in China with Expats Express
Jingshan Villas in Shekou Offers "Hometown Comfort" for Expats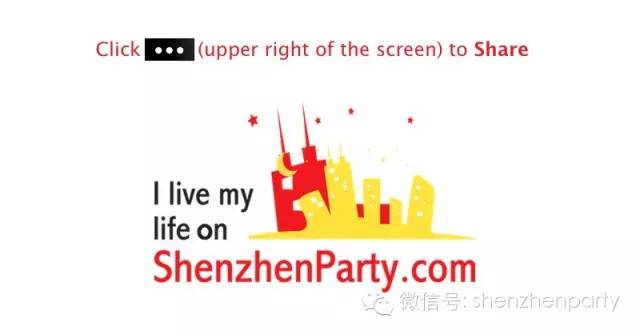 ---
Long-press the QR Code, tap "Extract QR Code" to Follow "shenzhenparty" on Wechat: