Daddy and Me Time at Little Park
Follow us to get more Beijing essentials, from events to news to community connections.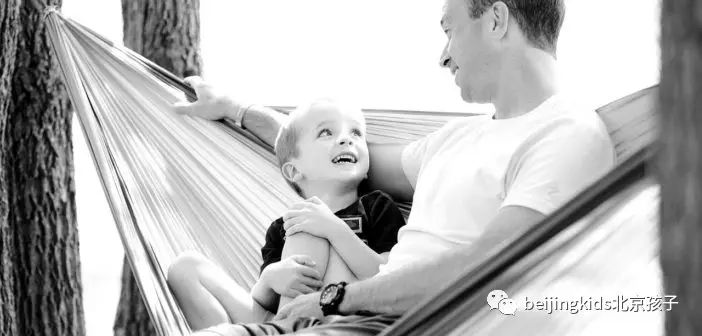 The importance of bonding with your baby during the early years is something we all agree on. In general fathers have less time to do so, and that is a shame. Saturday mornings are the universal day to give mothers a break and bond with kids, or so it seems when I am out and about on Saturday morning.
Little Park has a playgroup called Busy Hands each Saturday from 10 to 12. Every 2nd and 4th Saturday of the month this playgroup has a Daddy&Me session, which highlights the importance of father and child development. It opens a opportunity to seek support from other fathers, and gives mommy the morning off. To make the morning even more enjoyable, Deli de Luxe offers a free coffee for the moms taking some time for themselves. And if daddy joins Daddy&Me playgroup six times in a row, the whole family gets a free brunch at Deli de Luxe. I call that a great deal – too bad my husband always works on Saturday.
Deli de Luxe is a cozy living room restaurant, which provides the neighborhood with a place to get together and share a meal with friends and family. They have healthy meals and also offer catering. For more information scan the QR codes on the poster underneath.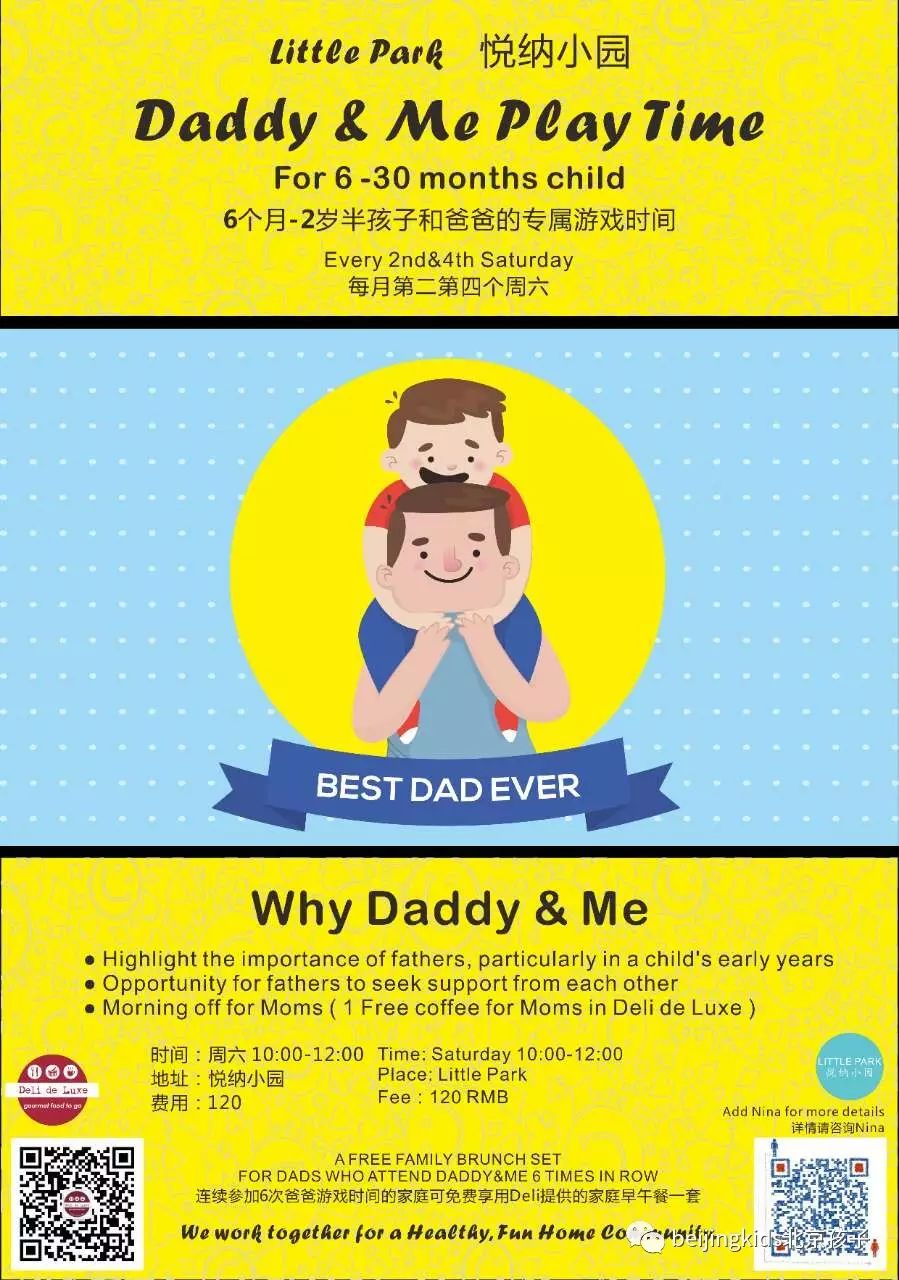 ---
Photos: Courtesy of Little Park, Pixabay
Join the conversation by leaving your comments below. Click or tap
Read More
to access the hyperlinks in this article.