Kaiyan Medical is looking for a Marketing Manager to join our Kaiyan family. We're looking for someone who is independent, skilled, customer-oriented and filled with ambition. If that's you, we would love to have you join our company and help contribute to our success. Kaiyan Medical is a leader in light therapy beauty devices, with export success on a global scale. If you think you can help us implement new brand strategies for products, improve our corporate image and spread the good work of Kaiyan - then please read on!


The Marketing Manager will be responsible for developing, implementing and executing strategic marketing plans for our entire organization (including OEM marketing projects and brands within the company) in order to attract potential customers and retain existing ones. Your day-to-day tasks include managing and coordinating our creative staff, leading market research efforts to uncover the viability of current and existing products/services.
Candidate Requirements:
Marketing experience: A track record of marketing and experience within the marketing industry, someone who can identify and revise a brand image, social media, and improve our corporate profile and image.

Initiative: Able to work independently as an expert, without supervision. Someone who is able to manage and create their own workload and effectively manage company objectives.

Team player: A competent team member who is always prepared to go the extra mile to achieve results, someone who is able to work in a team environment and bring a positive impact.

Creative: Ability to think creatively and innovatively. Design experience would be a good addition skillset to have.

Familiarity with the latest trends, technologies, and methodologies in graphic design, web design, production, etc.

Expert in the internet and social media strategy with a demonstrated track record on Facebook, Twitter, and other social media outlets that are significant in company outreach.

Familiarity and skill with the tools of the trade in marketing including PR, written communication, website development (including SEO), market research, product packaging, Microsoft software suite of products, visual communication software products, and creative services.

Demonstrated ability to see the big picture and provide useful advice and input across the company. We appreciate professional judgment and discretion that comes from years of experience in the field.
We offer a vibrant and young working environment where both Chinese and Westerners work. There will be a lot of free space for you to show your capabilities and there are opportunities for learning and growing. Further working details will be discussed in an oral conversation.
If you'd like to know more about our company and our products, please visit our website on www.kaiyanmedical.com
Do you have a Bachelor Degree in Marketing or at least 5-year experience in this field? Do you think you are up for this challenging position and you feel you are well-suited? If you're interested, please contact Lisa:
Phone Number: 13640905239
wechat: lisa20121019
Education Level Required:
College/university/polytechnic
Years work experience: 4 years
Available For: Expatriates
Editor's Favorites, Tap the Links Below:

Attention to All Dog Owners!
Cozy Apartment in Shekou
Ariana Grande World Tour Live in China

5 Eye-Opening Chinese Culture Documentaries

[Job] Head of Sourcing and Product Development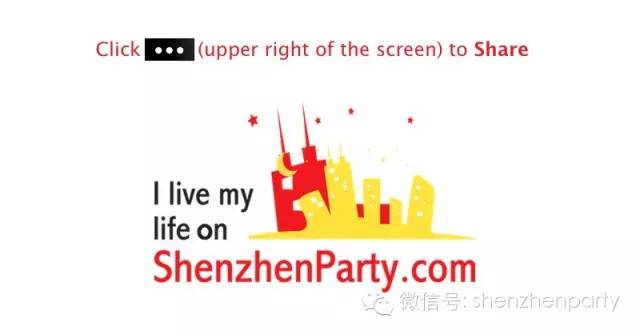 ---
Long-press the QR Code, tap "Extract QR Code" to Follow "shenzhenparty" on Wechat: