Is a Toot from the Magic Flute a Route into Opera?
Follow us to get more Beijing essentials, from events to news to community connections.
Last month we previewed a celebrated production of Mozart's Magic Flute which is coming to Beijing on the latest stage of its world tour. This week I was fortunate enough to see a preview of the show, which plays at the Tianqiao Performing Arts Center on July 21-23 (Friday to Sunday.) So, having promised "a great introduction to opera for children old enough to sit through its 160 minutes," I took along my 11-year-old son, to get a child's take on the performance.
This wasn't Noah's first taste of opera – earlier this year we went to NCPA to see Turandot. (Yes, I am inflicting my tastes on my children. In my defense, he also watches cartoons and Youtube videos, listens to EDM, and regularly defeats me at video games, so I'm not turning him into some prematurely middle-aged manchild.)
This Magic Flute though, developed by Komische Oper Berlin and British theater group 1927, is something very different. Most of the action consists of video animation projected onto the stage. If that sounds flat and artificial, then the actual experience is anything but. From the moment our hero Tamino appears running from a pursuing dragon, the interaction between performers and projections is lively, enthralling, and frequently hilarious.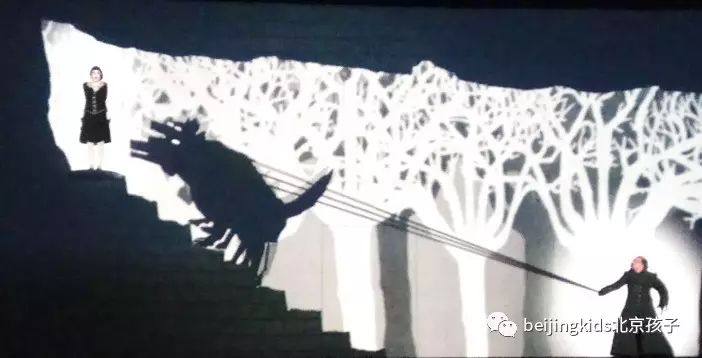 Papageno is the main comic figure, and Philip Meierhoefer made the most of the opportunities offered, aided by a charming digital cat. Even the relatively sparse preview audience broke into belly laughs when his magic bells caused a chorus line of wolves to start doing the can-can, complete with stockings and garters.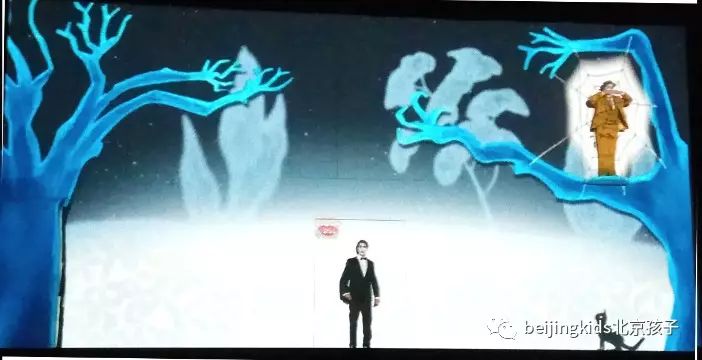 For other performers allowing the animation to do some of the work must be a relief. Danae Kontora managed the fiercely difficult music of the Queen of the Night with breathtaking ease, though her youthful voice, sweet and light, perhaps lacked the darkness the role should ideally convey. Still, I will never hear that music again without seeing a giant spider chasing poor Pamina down an endless nightmare corridor.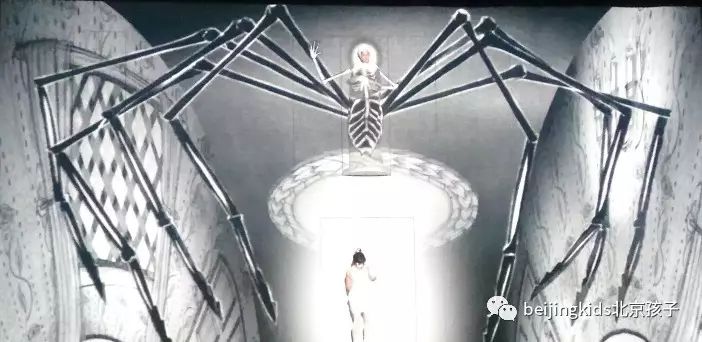 1927's digital wizardry ensures that there's always something happening on stage, and younger children than Noah were clearly enraptured (and silenced) by the action. As for the boy himself, he pronounced it funny and entertaining. If you can manage to get hold of a ticket, then this Magic Flute is an experience you shouldn't miss.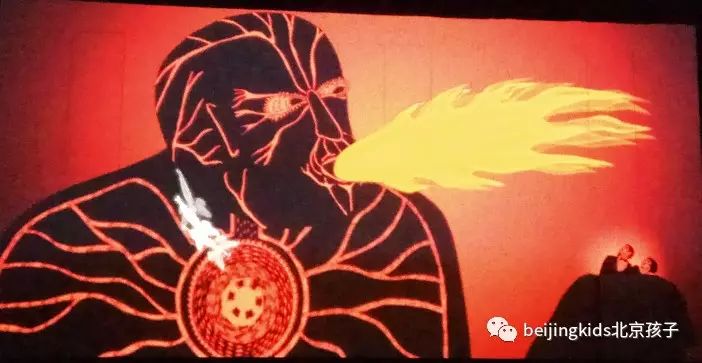 ---
Photos: Andrew Killeen

Join the conversation by leaving your comments below. Click or tap
Read More
to access the hyperlinks in this article.