2nd Bao'an Industry Development Expo


Baoan Industry Development Expo
To implement the conference spirit of the sixth Bao'an District Congress of the fifth Session of CPC and ninth Bao'an District Congress of the fifth Session of People's Congress, preparation for Bao'an District industry development expo will be made by following the deployment and the requirement of Baoan District People's Government of Shenzhen City. The program is designed to speed up the pace to build a new platform to display Bao'an Dsictrict industry development and and to establish a new image of Bao'an industry highland.
Since the 30 years reform and opening up, Bao'an District develops rapidly and becomes a major economic and industrial district of Shenzhen, creating a series of economic and social development miracles and cultivating a large number of internationally competitive companies and products. The 2017 Bao'an Expo (hereafter refered to as B-expo) will aim at the goal of "overall display of Bao'an industry development, top event", follow the requirement of "high starting point, high value, sustainability" and position in "professionalization, marketization, internationalization and branding". The expo will adopt the mode of "government holding conference, enterprise holding exhibition" to exhibit Bao'an industry development achievement, advanced image, future planning and featured products to expand economic exchange between Bao'an and domestic & overseas markets,to further improve Bao'an's international popularity and reputation of "made in Bao'an" and to attract more superior enterprises gathering together for Bao'an development, creating "Coastal Bao'an, Industrial City, Vibrant District".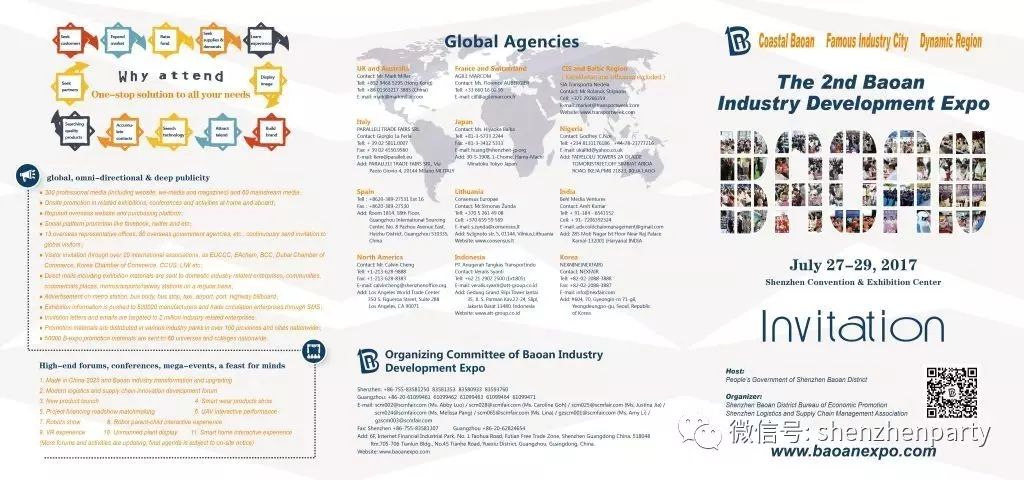 Visitor Registration
Overseas Visitors Email VerificationPlease verify your visiting information by entering your email to obtain the verification information. After verification, the system will jump to the visitor pre-registration page automatically. Please be patient if the email verification system delays. Thank you for your understanding and cooperation.
第二屆寶安產業發展博覽會
按照區委區政府的部署和要求,做好2017寶安產業發展博覽會各項籌備工作,加快營造寶安產業發展展示新平臺,寶安產業高地新形象,特製定本方案。
改革開放30年以來,寶安迅速發展為深圳的經濟大區、產業大區,創造出一系列經濟社會的發展奇跡,孕育出一大批具有國際競爭力的優質企業和優勢產品。2017寶安產業發展博覽會(簡稱"寶博會")將瞄準"寶安產業發展的總展示、最高盛會"這一目標,按照"高起點、有價值、有影響、可持續"的要求,定位於"專業化、市場化、國際化、品牌化",採取"政府辦會、企業辦展"的形式,集中展示寶安產業發展成果、先進形象、未來規劃、優勢產業和特色產品,擴大寶安與國內外的經貿交流,進一步提升"寶安製造"的國際知名度和美譽度,爭取吸引更多的優質企業集聚我區發展,加快營造 "濱海寶安、產業名城、活力之區"。
Event Date: Thursday, July 27, 2017 - Saturday, July 29, 2017
Phone Number: 755-83581250

Place Name: Shenzhen Convention & Exhibition Center / 深圳會展中心
Place Address: FuHua 3 Rd, Futian District,Shenzhen
深圳市福田中心區福華三路88號深圳會展中心
Editor's Favorites, Tap the Links Below:

Shenzhen International Boat Show
Foreigner Home Service Visa Department
Kalafina '9+ONE' in Hong Kong
Your Trustable Chinese Language Teacher

A Truly International Learning Environment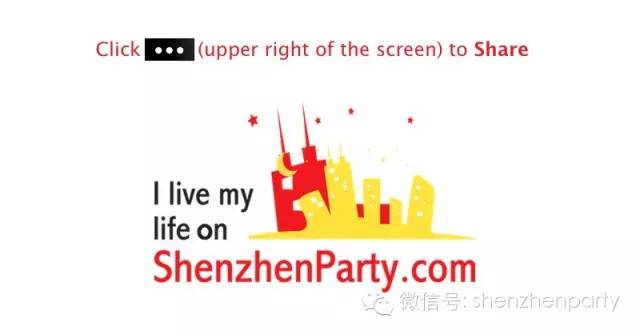 ---
Long-press the QR Code, tap "Extract QR Code" to Follow "shenzhenparty" on Wechat: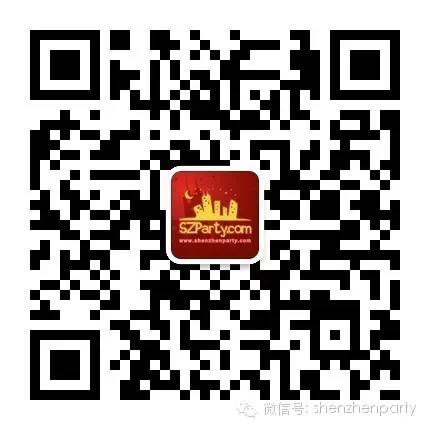 For more details, please click "Read More".