ITC IR Simulaneous Interpretation System Solution for School
IR Simulaneous Interpretation System Solution for School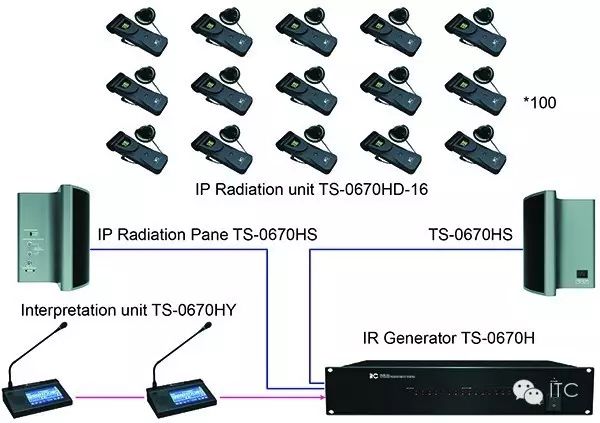 Product List
| | |
| --- | --- |
| Product Name | Model |
| Controller | TS-0670H |
| IR Radiator Panel | TS-0670HS |
| Interpreter Microphone | TS-0670HY |
System Features
* Using wireless infrared technology, there is no limited for receive unit, and the receive unit with large capacity lithium battery, life time up to 12 hours, and Infrared radiation panel to support 40 meters 135 degrees of signal coverage;

* The system supports 63+1 languages simultaneous translation, users can select number of translation units according their needs, also with a key silent function to ensure that no noise transmission to the receiver unit;

* The Simultaneous Interpretation Controller can be connected with TS-0200M (ITC digital conference system) to realized wired Simultaneous Interpretation Conference system.
About ITC
Professional Fields:
Conference system, Pa system(IP system), Professional Sound system, HD Video conference system, EVAC system, Mutimedia Central Matrix Control System etc.
Facebook:
https://www.facebook.com/gzitc/
Linkedin:
https://www.linkedin.com/company/guangzhou-itc-electronics-technology-limited/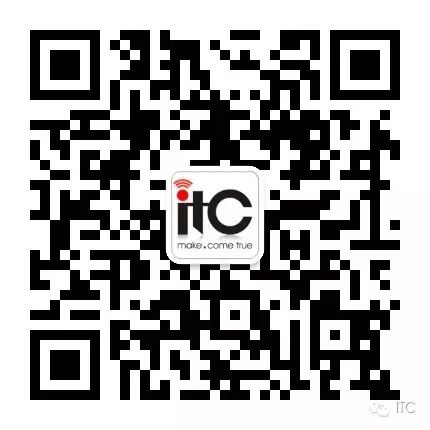 Long press and pay attention to us.