ITC Professional Sound System Solution for Concert
Professional Sound System Solution
for Concert
System Diagram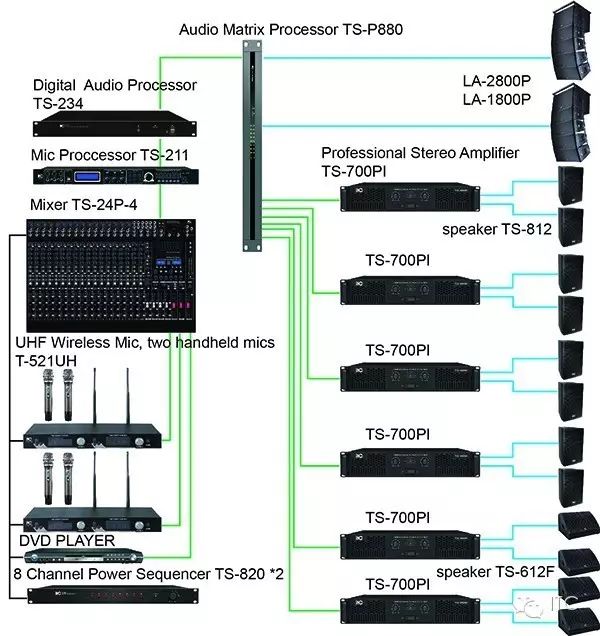 Product List
Product Name

Model

Audio Feedback Suppressor

TS-234

Mic Processor

TS-211

24 Channel Mixer with

TS-24P-4

Audio Matrix Processor

TS-P880

UHF Wireless Mic

T-521UH

8 Channel Power Sequencer

TS-820

Professional Stereo Amplifier

TS-700PI

High-end Loudspeaker

TS-612F

Active Line Array Speaker

LA-2800P

LA-1800P
System Features

* ITC Audio Matrix Processor use standard TCP/IP network control protocols, which can input and output 8 channel balanced mic/line audio signal at same time to realize remote network audio transmission and audio sharing at large sound system place, especially large concert stage.
* Active line array speaker(LA-2800P&LA-1800P) as the main speaker, TS-812, TS-612F loudspeaker as assistant speaker, they will broadcast music together to make sure sounds can be covered to whole concert venue in excellent quality.
* Built in Audio Mixer (TS-TS-24P-4 ), Audio Feedback Suppressor(TS-234) and Mic Processor(TS-211) to make sure the music in excellent quality, let audience to enjoy the ultimate sound experience!
About ITC
Professional Fields:
Conference system, Pa system(IP system), Professional Sound system, HD Video conference system, EVAC system, Mutimedia Central Matrix Control System etc.
Facebook:
https://www.facebook.com/gzitc/
Linkedin:
https://www.linkedin.com/company/guangzhou-itc-electronics-technology-limited/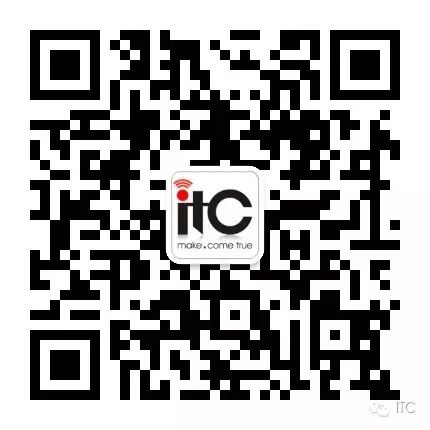 Long press and pay attention to us.