Daily Mandarin - The Jews
Tap "ChinaWire" !
猶太人 -Yóutàirén - Jewish people; Jews; followers of Judaism (猶太教 -Yóutàijiào)

Chinese Enrollment at Israeli Universities Skyrocket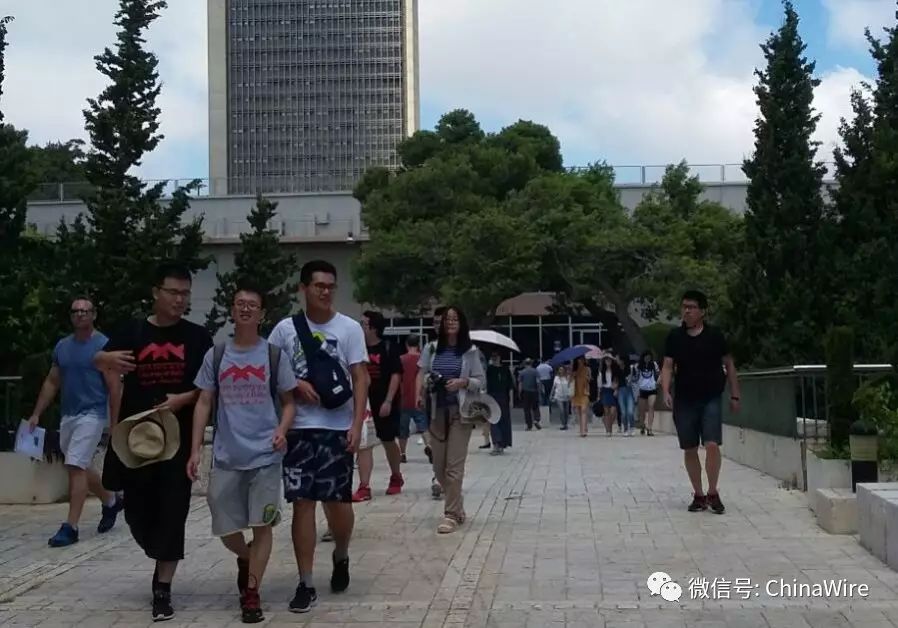 source: jpost.com
The influx of Chinese students at Israeli universities has been growing steadily in recent years.


On the forefront of this enrollment boom is the University of Haifa, which currently boasts some 200 Chinese students among its student body, compared to 20 in 2013, representing a 1,000% increase.


A majority of these students come from the University of East China Normal University in Shanghai, which is a sister city of Haifa.

University of Haifa president Ron Robin welcomes the addition. "The cooperation with strategic partners from Chinese industry and academia serves the strategic goals of the university," said Robin. "We have positioned ourselves as a leading international institution. As such, we welcome all the Chinese students to Israel, and intend to continue to deepen the ties and cooperation with the Chinese academy."

These ties can result in profitable research and development in which millions of dollars are currently being invested in the hopes to further strengthen the bonds between the two countries.

This past March, Prime Minister Benjamin Netanyahu and Economy Minister Eli Cohen were present when Robin, along with the Hangzhou Wahaha Group and the Institute of Automation at the Chinese Academy of Sciences, signed a $10-million deal that finalized the construction of three Israeli-Chinese artificial intelligence technology centers in Haifa, Hangzhou and Beijing.

According to the university, this deal "proved the growing strength of the relationship between the two countries."

But the university insists that there's a lot in it for the students as well, saying that "the Chinese love Haifa's location that combines mountains and sea, and are very impressed by the city's large high-tech complex."

And it's not just science-based courses that are attracting the students to Haifa, according to a statement released by the university. "In general, Chinese students are particularly interested in the disciplines for which the University of Haifa has developed unique programs: maritime studies, public health, medical clowning, art therapy, education, national security studies and the English-speaking Global Green MBA, focusing on sustainability and ecological- friendly development – two of the main economic challenges in China."

Across town, the Technion-Israel Institute of Technology has also seen an influx of Chinese students in recent years. During the 2016-2017 academic year, the school had 117 full-time Chinese students, and 177 Chinese students enrolled in its summer school of engineering.

The Technion has been intensifying its academic cooperation with Chinese universities and students, and in 2013, together with Shantou University (STU), received a $130m. grant from the Li Ka Shing Foundation to establish a branch of the Technion in the Guangdong Province.

The Technion hailed the partnership as "a new era of research and innovation in science, engineering and life sciences, an unprecedented cooperation between the People's Government of Guangdong Province and Shantou Municipal Government, Technion, and STU."

The highly anticipated addition to the Technion is scheduled to open its doors in October. Some 240 students from several provinces in China have enrolled for study at the Technion branch, which offers three engineering programs: chemical, material science and biotechnology and food engineering. Preparatory studies begin this month and the first semester begins in October.
Check out www.echinawire.com for more content!
You can click the READ MORE button to study survival mandarin
---
Subscribe by scanning below QR codes to get started.


A convenient way for foreigners and Chinese to buy real foreign imported products while living in China. Stay with ShopWire as we expand our products range. You can use either WeChat wallet or PayPal to purchase our products!
---
ChinaWire is the largest English WeChat Official account in China with over 150k subscribers. We post articles related to china and around the world as well as a survival mandarin section to help foreigners improve their Chinese skills.
---
WorldWire is a diversified account which mainly publishes breaking world news, entertainment, lifestyle, culinary and sports news from around the world.
---
Shop在線 is the Chinese version of ShopWire mainly for Chinese Customers. You can also use it if you are a foreigner with great chinese skills or introduce it to your Chinese friends. We guarantee only real imported products are sold on our shop.