TCL Cheers for Its Sponsored China Men Entering Quarter-Finals
During the qualif. to 1/4 finals of FIBA Asia Cup 2017, China defeated Syria 81-79 in Beirut, Lebanon.
At the starting of 4th quarter, Syria was leading by 12, but the China Men's team still refused to go down without a fight. They geared up with a fist round of scoring of 12-2. Finally, leading by 2 till the last moment, China managed to prevail.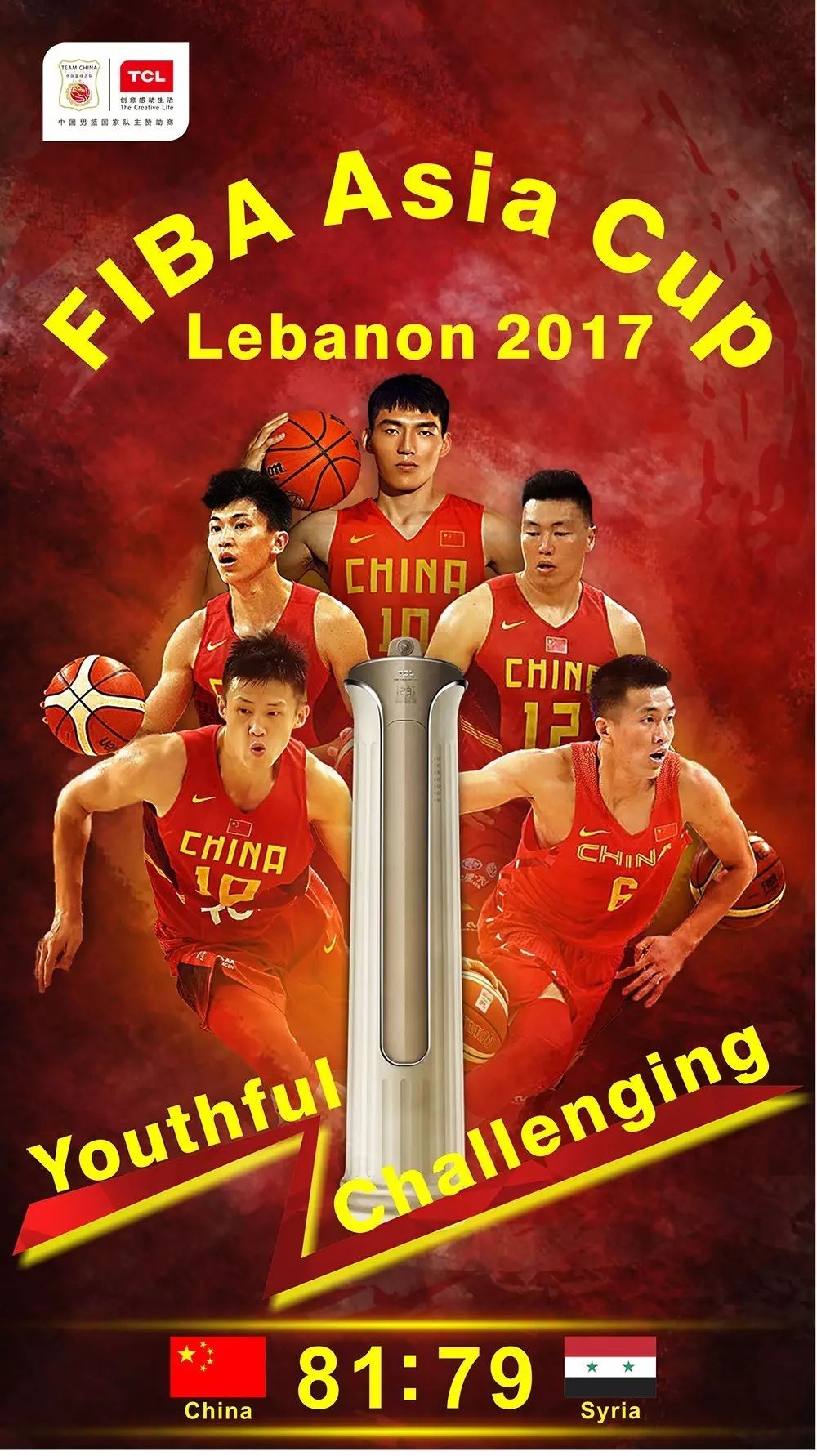 TCL助陣中國男籃 逆戰晉級亞洲杯八強

8月16日,由TCL贊助的中國男籃展開了亞洲杯八強資格賽的爭奪,最終以81-79逆轉戰勝敘利亞,成功晉級八強。
儘管中國隊前期進入狀態較慢,但是男籃隊員們在比分落後的情況下,毫不畏縮,勇於突破,最終在全體隊員的率領下打出得分高潮,一舉反超,最終逆轉戰局。
作為中國男籃國家隊的主贊助商,TCL和中國男籃國家隊將攜手走入第十個年頭。十年共築榮耀之路,無論身處巔峰還是低谷,TCL一直鼎力支持著中國男籃的發展與進步。

中國男籃出征亞洲杯,以青春的活力與激情為未來寄予了最美好的憧憬和希望,與TCL空調年輕摩登的形象不謀而合!中國男籃追求勝利的野心,馳騁國際賽場的拼勁,正是TCL空調多年征戰海外,開闢國際市場的致勝王牌。青春就該勇敢執著,放肆去贏。