Fighting Congestion with Bureaucracy; Clampdown on Bike APPs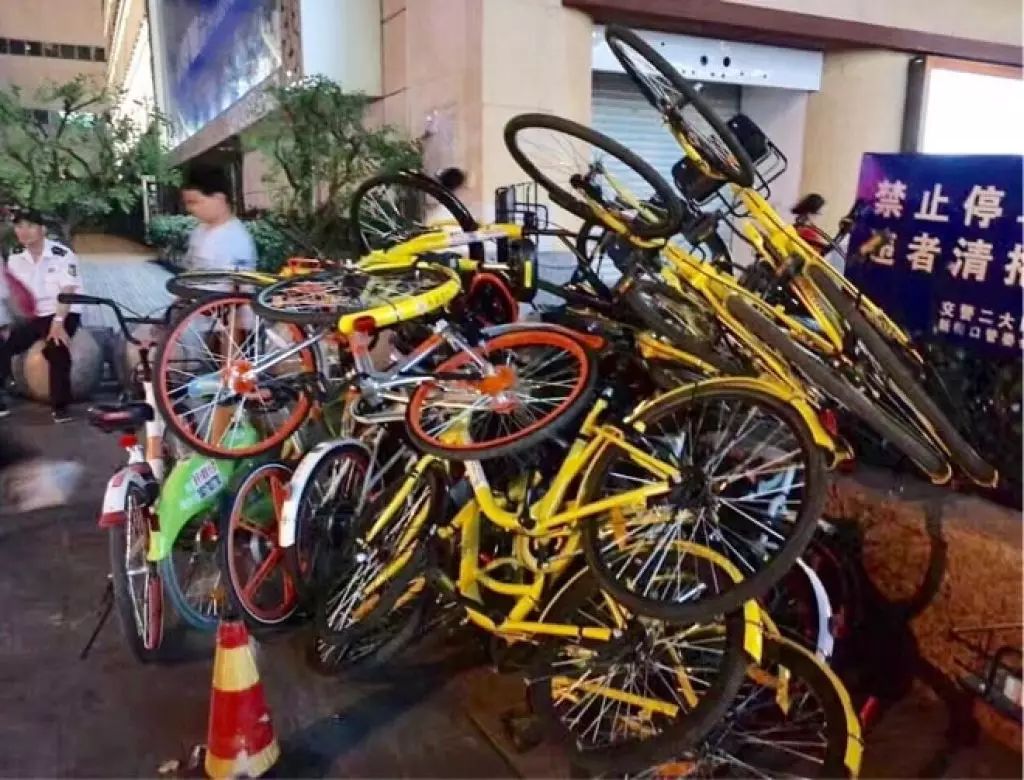 Piles of bikes discarded after use are becoming a common sight in Nanjing
Riding on the waves of new enterprise, bike sharing apps positioned in Nanjing have been the first to be summoned to a meeting designed to tackle the many public problems that are arising on account of the hugely successful shared transport program.
Among the main problems occurring are traffic congestion on pavements, bike dumping, theft and ridiculous piles of bikes on street corners.
While it is true companies employ people to head out into the night and tidy up the mess of the day, it simply is not sustainable enough. Thus, local news has reported that the Nanjing Municipal Transportation Bureau, Public Security Bureau and Urban Management Bureau held a joint meeting on 3 August to go through guidelines and regulations of Internet rental bicycle development in Nanjing city.
10 bike rental enterprises in Nanjing attended the meeting, which discussed the requirements. As a result, ffrom now until the end of the year, the operating companies will suspend the launch of new bikes. In addition...
FOR THE REST OF THIS ARTICLE, PLEASE CLICK "READ MORE" BELOW
想閱讀本文完整內容,請點擊左下角"閱讀原文"