Watching wildlife on Chinese-built railway in Kenya
Two months ago, Kenya's Chinese-built Mombasa-Nairobi Railway became operational. In order to access what has happened since, our reporter interviewed Huang Weifeng, the vice director of CCCC Second Harbor Engineering Co., Ltd.'s Mombasa-Nairobi Railway project.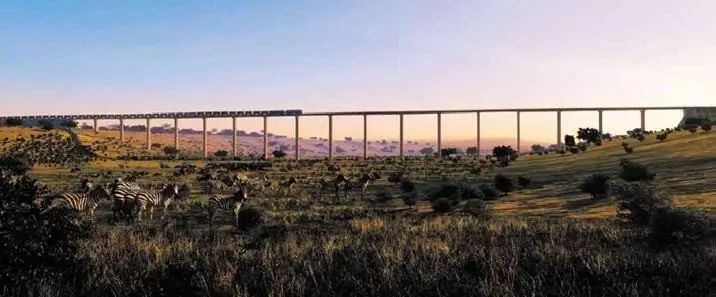 The 480 km railway linking Kenya's largest port city Mombasa to the capital of Nairobi was officially launched on May 31. Because the railway runs through wildlife habitats, designers have built 79 bridges and hundreds of overpasses to ensure that wildlife migratory paths are not obstructed. Wuhan based CCCC Second Harbor Engineering Co., Ltd. contributed to the construction of 30 of the bridges and 151 of the overpasses.
Huang said he has traveled on this railway twice since its opening. The economy ticket price for the trip between Nairobi and Mombasa is RMB 45. Operating at speeds up to 120 km / h, this new railway service cuts travel time between the two cities from 10 hours to 4 hours 30 minutes.
The Mombasa-Nairobi Railway offers tourists a new wildlife safari option as it runs through two national parks and a wetland. Passengers can see elephants, zebras, and lions on their journey. As there is only one daily service from Nairobi to Mombasa and another from Mombasa to Nairobi, tickets are in high demand and need to be reserved at least four days prior to departure. The new railway service averages an occupancy rate of 94 percent. It had carried 164,600 passengers as of the end of July.