Can automakers still own the customer experience?
What vehicles will do - and how they are used - is expected to change as much over the next 10 years as it did during the past century. Innovations such as autonomous driving, mobility-on-demand and deep learning are significantly redefining the automotive ecosystem, and are bringing in competitors from fast-paced industries: tech giants, high-tech start-ups, and companies in telecom and consumer electronics.
These new competitors are changing how consumers perceive a car, and are fueling customer demands for cars to be repeatedly new, exciting, and sexy while still holding to the standards of Six Sigma quality. For companies to thrive in this new environment, they must solve what KPMG calls the "Clockspeed Dilemma" - the need to balance traditional auto product cycles with the new, consumer electronics type cycles. Automakers must now embrace a far faster clockspeed - actually, multiple faster clockspeeds.
As a result, auto companies face an unprecedented battle for the coveted customer relationship. This new age of ultra-connectivity and autonomy is changing consumer perceptions and re-shaping consumer behavior and expectations.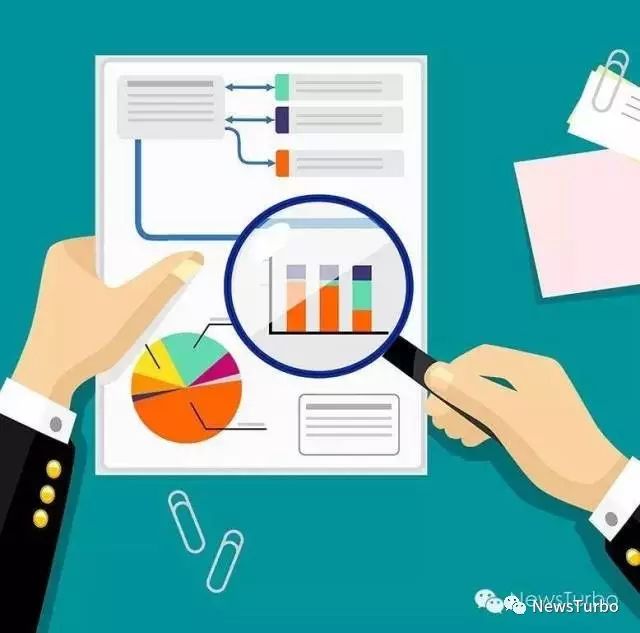 The new automobile consumer
Consumers now expect their cars to be extensions of their mobile lives – seamlessly integrating with their wireless devices. As the automotive design process and consumer experience moves more toward innovative technology and connectivity than horsepower and engine performance, who will own the new driving and riding customer experience? It may not be the traditional leaders of the automotive industry. In KPMG's 2017 automotive survey, only 41% of executives expressed confidence that OEMs will be able to establish or retain direct customer relationships. Whether or not Silicon Valley companies start to manufacture their own cars, as 82% of automobile industry executives in our survey said they absolutely or partly expect, future car customers may look for a vehicle that offers an Android, Microsoft, or Apple experience, rather than one from a specific manufacturer.
Fortunately, the automotive industry's potential to invest in the customer experience is growing as fast as its challenges. With drivers and passengers always on, cars can be always listening: gathering data on needs and preferences. Cutting-edge analytics can make this data valuable by pre-vetting and cleansing it, converting it into signals, then combining these signals with client internal data to construct detailed statistical models that predict future outcomes and behavior.
The industry will soon have many such options to invest in winning customers for life. But when and where is it worth the money to do so?
The customer experience
Awareness and desire. For OEMs, creating branded experiences is more difficult than it is for Apple, since they are increasingly systems integrators. The key may lie not just in car performance and design, but also in the vehicle's Human Machine Interface (HMI). The HMI will soon be responsible for handing off control so the car can drive itself. It already should provide seamless infotainment and connectivity.
Consideration and purchase. Car buyers on blogs tell horror stories of pressure, greed, and misdirection. Current dealer skills sets and incentives aren't suited to selling highly sophisticated mobility devices. But data analytics will soon enable dealers to know your profile when you walk in the door. They'll immediately connect you with the right products, configurations, and add-ons. The purchasing experience, likely begun online, can be far more streamlined, customized and pleasant.
Use. As they seek to work, communicate, and enjoy themselves, car users may focus as much on processing power as horsepower. With data analytics enabling automakers and suppliers to know so much about their customers, these organizations can offer customers increasingly personalized products and services, to make the vehicle a unique and privileged source of productivity and pleasure.
Maintenance and upgrade. With the car becoming the ultimate mobility device, customers will want experts for service - the kind you'd find through Geek Squad or Apple Genius Bars. As car models come out more frequently and software-based operational systems are updated or patched, existing models will need OEM Web tools to deliver constant updates, wirelessly and automatically when possible. Data analytics will enable OEMs to fix problems before users are even aware of them.
How much is customer experience worth?
The relationship between customer experience and financial return is more complex. Failing to meet customer expectations impacts customer retention and repurchase behaviors, which can result in lower profits and market share. But exceeding customer expectations can also harm profits, if the costs to do so are greater than the value generated.
How to achieve the right balance? Two studies indicate the start of a strategy. One showed that failing to meet customer expectations has twice the negative impact as delighting customers has a positive impact. Another showed that delighting customers reaches a point of diminishing returns quickly.
Organizations need to understand their customers' expectations and needs, but they also need to calculate what value which customers bring. The solution to optimizing spend while delivering winning customer experiences lies in what we call Customer Experience (or CX) Journey Economics. The CX optimization journey begins with four steps:
Manage by metrics. Create a business case using financial measures with a proven connection with customer experience. If considering investments to exceed consumer expectations, look at measures of loyalty.
Recognize true benefit potential. To calculate the benefits from improved customer experience, organizations have to measure more than overall customer satisfaction. It's important too to identify which categories of customers are the most valuable.
Gain clarity on costs. Organizations accrue and usually measure customer experience costs at the product, function and line-of-business level (a vertical view.) But CX Journey Economics needs comprehensive data and a cross-enterprise (horizontal) view. It's worth investing in a sustainable method of tracking and analyzing customer experience costs across the organization.
Align organizational support. Bring the right people, processes and technology together around a customer experience vision. Build a governance model to manage the CX journey, and consider drawing upon people from across the organization to create a virtual customer experience hub.
Customers for life - at an affordable cost
The automotive industry rightfully fears losing control of the customer experience to Silicon Valley companies. Effective responses will come from using the four CX Journey Economics steps to identify where investments in creating and retaining loyal customers will provide the best financial return. It's possible to underinvest and overinvest in the customer experience. It's even possible to do both at the same time, if an organization targets these investments poorly. And with customer expectations changing so rapidly, organizations will need to continually measure and monitor the costs and benefits of their customer experience strategies, so they can adapt them to deliver the right financial results.
Those organizations who succeed in this ongoing task, guided by Customer Experience Journey Economics, will win and retain customers for life - in a way that benefits their bottom lines.
Source: KPMG