Visiting Tourists Overwhelm Tsinghua, Peking University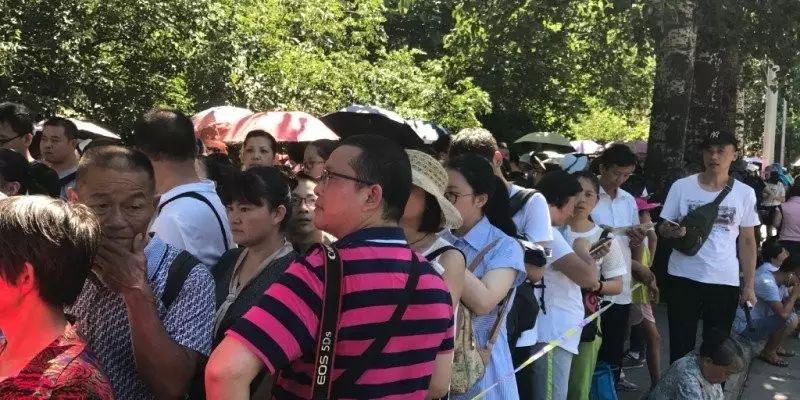 As the best universities in China, Tsinghua and Peking Universities come in at the top of every parent's wish list for their children. But with competition for enrollment so unbelievably high, Chinese parents are hoping that every last effort will make a difference — including that a campus visit will be enough to provide a competitive advantage.

It's this kind of reasoning that has inspired parents all over China to bring their children to Beijing during the summer vacation. And, with so many parents thinking the same thing, the tourist demand to enter Tsinghua and Peking University campuses has become so high that it has caused a number of problems.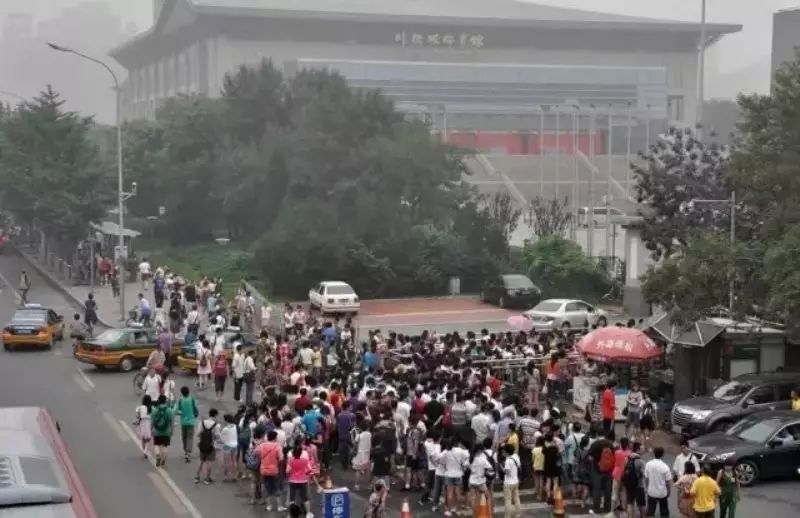 Although admission to either campus is free, both Tsinghua and Peking University have imposed both a time limit and capacity limit on the visitors it allows in every day.

Tsinghua restricts tourists' access to its campus to between the hours of 8:30am and 1:30pm, but will often close its doors before then if it reaches its daily quota of 3,000. However, in order to make it in, tourists are forced to begin lining up as early as 4am, subjecting families to hours of standing and waiting in sweltering heat. At times, so many tourists show up at the university gates that school security guards cut off the queue at 6am, before the campus even opens.

With lines reaching hundreds of meters long, another problem has been littering. Street sweepers at the school say they send an average of seven to eight carts to clean up after the throngs of waiting people.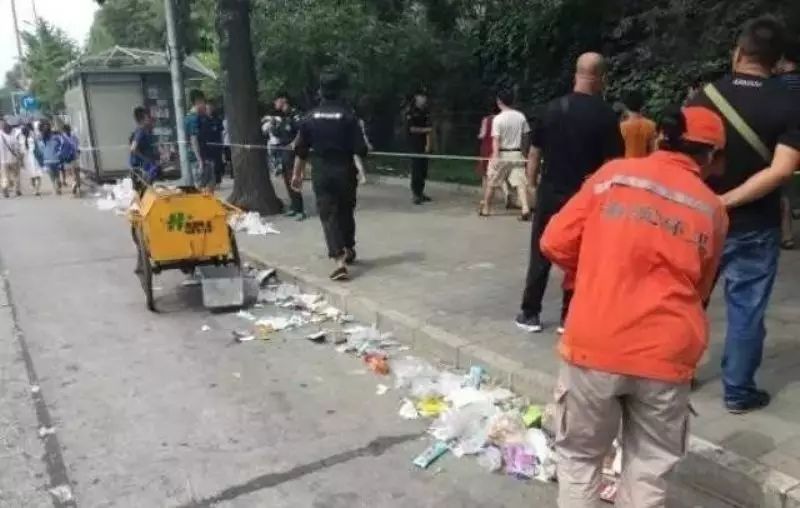 But these aren't the worst problems. As a result of the overwhelming demand, an illicit scalping system has emerged, through which tourists will pay upwards of RMB 100 just to gain entry to Tsinghua or Peking University.


READ: Tsinghua University Makes it Easier for Foreign Students to Enroll, Chinese Students Pissed Off


While one tout boasted of an "employee entrance," the usual way to sneak tourists into the university campus is by car. Although visitor access is limited to the west gate of Tsinghua University, the school's east gate allows unregulated entry of vehicles. And with desperate times come desperate people.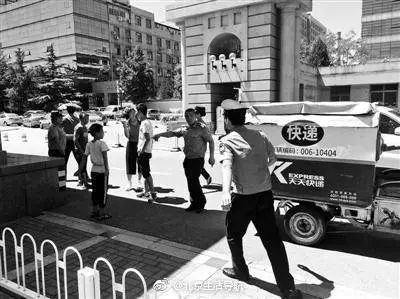 According to the Beijing Youth Report, a family of four were caught attempting to sneak into Tsinghua University by hiding inside the 2 square meters of storage space in a three-wheeled courier vehicle on August 4.

"We waited in line at the west gate until noon, but weren't able to enter," explained the parent. "So when a courier proposed that he sneak us all in with his vehicle for RMB 20 each, I agreed."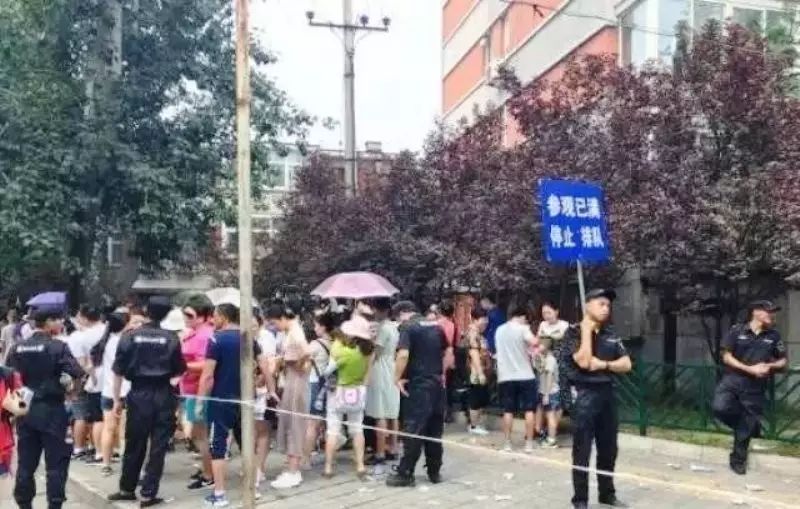 For all its trouble, forcing your children to wait in a line for hours before the sun rises may not be worth it for some people. But for others, it signifies a hope that few will ever get to realize.


READ: Too Prestigious for a Spellchecker: Tsinghua University Shuts Da Vinci Exhibition Due to Embarrassing Spelling Mistakes


As the People's Daily reports, "taking children to visit Tsinghua and Peking University as a way to encourage their studies is an idea upheld by parents throughout the country." In fact, visiting universities is so popular with Chinese tourists that even schools in South Korea and Thailand have been overcome by visitors, causing Cambridge University to publicly close one of its colleges after tourists were found wandering in school bedrooms.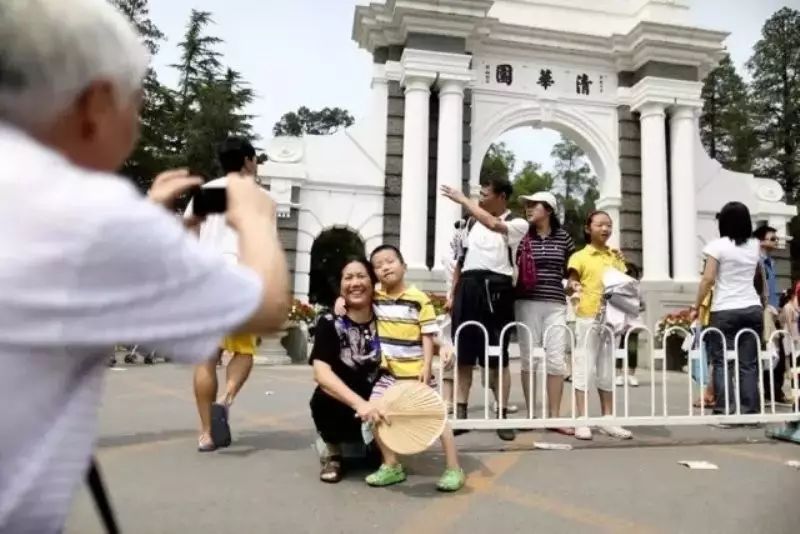 By this logic, if we take it that "seeing is believing", then it must be that "experiencing is realizing."

Images: Weibo.com

---
Top Stories This Week:
Kokomo's Rooftop Closing After This Weekend?

Fatal Knife Attack at Papa John's Restaurant

Demolitions Hit Gulou Xidajie
Beijingers Are Buzzing About:

Rapper Xie Di Exalts the Joys of Shooting Foreigners in New Song

5 Websites You Can Use to Shop That Aren't Taobao

Cheap Escapes from the Rush of Golden Week