Ex-college employee sentenced in Chinese student rape case
Press "PandaGuidesOfficial"!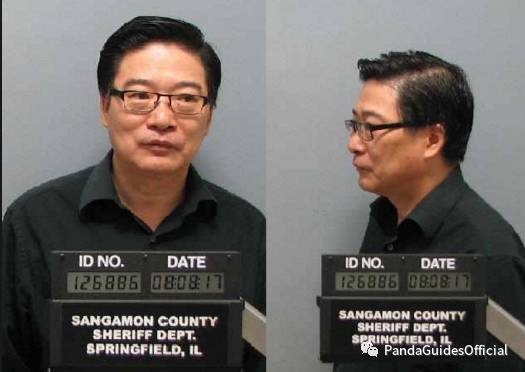 A former University of Illinois-Springfield employee accused of raping a 17-year-old Chinese exchange student has been sentenced to more than six years in prison.

Xuesong "Gary" Yang, 54, who was involved in the school's foreign-exchange program, pleaded guilty in June to aggravated criminal sexual abuse and obstruction of justice. He was sentenced Tuesday, the Springfield Journal-Register reported .
Yang helped the girl in August 2016 relocate from China to the central Illinois campus, where she planned to take classes. Investigators allege Yang invited the girl to his office the day after she arrived, on her 17th birthday, and forced her to drink alcohol.
The teen passed out, and Yang sexually abused her, according to Sangamon County State's Attorney John Milhiser. Yang called the victim days later and threatened to send her back to China if she didn't engage in sex with him again, Milhiser said.
Yang was arrested after the victim told another student she'd been raped.
"She is still suffering emotional damage done at the hands of the defendant," the prosecutor said during Tuesday's sentencing hearing.
Yang asked Judge Leslie Graves for mercy and repeatedly told the judge he was sorry, calling his actions an "unspeakable offense." His lawyer had asked for probation, noting Yang had no prior criminal history, was remorseful and complied with terms of his release.
But the judge responded by calling Yang a "predator" who took advantage of a teenager with no one else to turn to. Graves said she appreciated Yang's remorse, but said she thought most of his comments centered on how the actions affected him and not the victim.
"Mr. Yang is every parent's nightmare," the judge said. "I can't imagine what she went through."
The victim was in China during the sentencing hearing, but she sent a video explaining that she was still afraid to return to the university and believes Yang will retaliate against her and her family.
Source: https://www.usnews.com
Editor's Picks
25 most difficult languages to learn in the world


Top 10 countries with the most beautiful girls in the world


Fake US embassy shut down after 10 years


Japan's porn industry is in crisis

Seven websites to learn Chinese for free


Premarital sex in China: new survey paints surprising picture


Fake alcohol in China and how to avoid it


China to be hit with coldest winter in 4 years


Those with work visas can skip the line at immigration


7 of the best websites to watch Chinese and foreign movies

Love is in the little things


15 sentences that will change your life
☞ Below is a paid advertisement
We are an English teacher supplier who sends native experienced English teachers to Chinese homes for private tutoring.

Please note that we recruit the teachers from the following countries ONLY: USA, UK, Canada, Australia, New Zealand, Ireland and South Africa.
If you are a native teacher now based in any city in China, please don't hesitate to add WeChat: 12753351 for inquiry.