Rapper Xie Di Exalts the Joys of Shooting Foreigners in New Song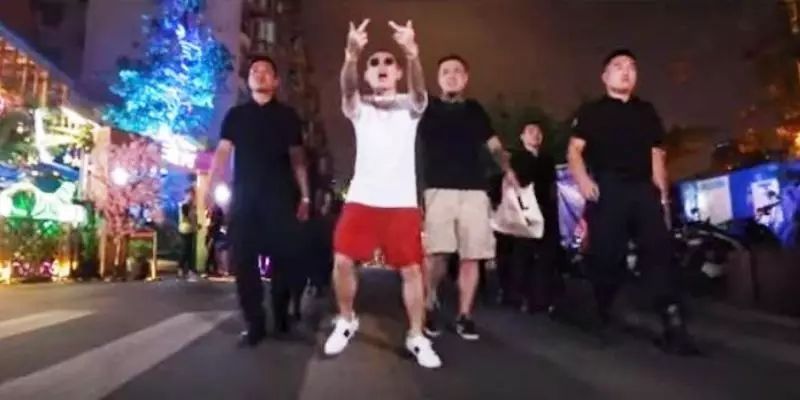 China's expat community has again become the target of anger for China's rap artists, as illustrated by Sichuan's Xie Di's desire to shoot foreigners with a gun in his new single "Wack Laowai" (瓜老外 guā lǎowài).

Xie unleashes his anger toward the foreign community in the video for "Wack Laowai" released last month that closely follows many aspects of the rap music genre. Xie is seen angrily gesticulating toward the camera in very down-to-earth street settings all while surrounded by symbols of power and monetary success, such as fancy sports cars and a muzzled pit bull on a leash.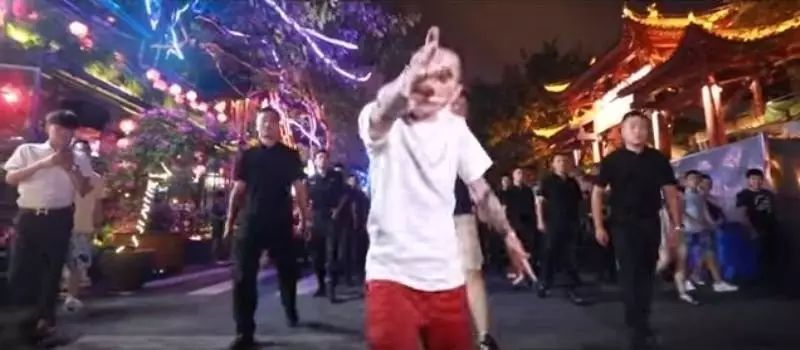 However, "Wack Laowai" features a number of lyrics that show Xie's anger and frustration toward expats, who are repeatedly called "laowai." Xie uses the song to impose his dominance by demanding a "laowai" polish his car and boots before saying he wants to "fire a gun at you," punctuated in the song by a gunshot.

The violence is also reflected in the video's parting image of Xie using a baseball bat to decapitate a mannequin with the characters for "wack laowai" written on it.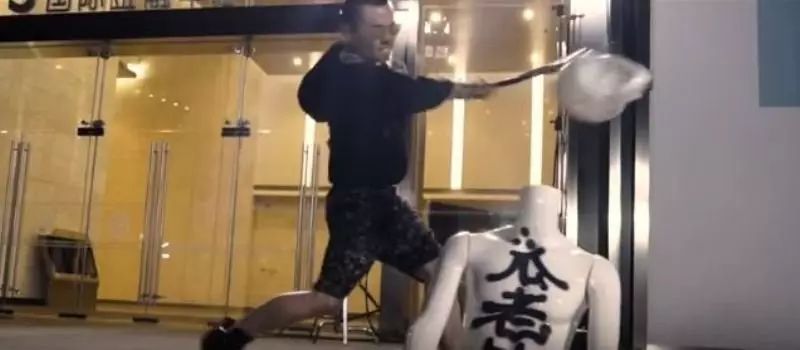 To be clear, Xie makes a distinction at the beginning of the video in which he offers respect to "foreign friends," but is angry toward the unsavory elements that have arrived in China, as described by the title.

And yet, this distinction isn't made clear in the song. Despite agreeing that there are "all types," Xie paints all expats with the same brush by singing: "As long as they can fill their bellies/they are not discriminating" and "you're pushovers in your own countries/and yet you expect to be taken seriously in China."

The anger doesn't end there. Xie blames expats for the sins committed by their ancestors, explaining that "Every man passes on his genes." Xie tells expats to ask their elder family members about the "Eight-Axis Power," an army consisting of troops sent by Britain, the United States, Germany, France, Russia, Japan, Italy, and Austria to suppress the anti-imperialist Yihetuan Movement in 1900.

Xie Di is following a trend of Chinese rappers lashing out at the outside world, perceived to be unfair and unkind toward Chinese interests. Last year, patriotic rappers CD Rev attacked Western media outlets in their song, "This is China," explained by singer-songwriter Li Yijie as a song to make "compatriots proud, and for foreigners to be wary."


READ: China's Soft Power Rap "This is China" Blasted for Plagiarizing Korean Rapper


Rapping about the threat posed by outsiders may be a choice made out of necessity for Chinese rappers. Two years ago, Chinese state censors unleashed a massive ban on Chinese music deemed "vulgar" or "obscene" of which the overwhelming majority were rap songs about sex.

Xie should stay clear of state censors with this song, but it may be troubling to central authorities that Xie uses regional dialects so heavily. And for someone who doesn't like "laowai" who are "wack," Xie doesn't mind it when they help out. Listed on the credits to "Wack Laowai" is a person with the non-Chinese name of Simon Marcus.

Watch the video:

Here are the lyrics to "Wack Laowai," translated from Chinese:

Wack laowai, wack laowai, so many wack laowai
Crawl out of here, wack laowai
Friends from abroad come to China
They all know that we got the bills (money)
They all know that we got the sisters (women)
Among foreign friends, there are all kinds
there are those few in it for the money
The tall ones are all models
As long as they can fill their bellies, they are not discriminating
Anyways, there are those women who like to throw themselves
Huh, superiority complex; you so wack
I respect foreign friends
but to wack laowai I say (word) to your mother
Because it's important, I have to say it three times
Wack laowai, word to your mother, word to your mother
Today, an English teacher, yeah
Tomorrow, a young entrepreneur, year
But the day after that, what will you be?
Do you want to polish your higher peer's car (refer to oneself)
Here, a red red Grandpa Mao (referring to currency)
Here are 100's and 100's
Once you're done and there's nothing wrong with it, I'll give you something else to do
You can polish your higher peer's Timberland boots

Some really like the kung fu
Some can't make it in their own countries
Where to go, then?
It's said that Chinese are very hospitable
Huh, you're pushovers in your own countries
and yet you expect to be taken seriously in China
Come on over, wack job, come over wack job
Your higher peer is going to teach you how to write in Chinese
Teach you a little something
Teach you how to write "wack job" and then I'll gift it to you
Teach you a little something
Teach you how to write "wack job" and then I'll gift it to you
You are just wack, face full of flack
Wack laowai, quickly find a translator, your higher peer is going to curse you mightily
Your higher peer's name is Xie Di
Every man passes on his genes
That's why you must be very careful
Go ask your grandmother, turn up your grandfather
To tell you about the Eight-Axis Power (troops sent by Britain, the United States, Germany, France, tsarist Russia, Japan, Italy, and Austria to suppress the anti-imperialist Yihetuan Movement in 1900)
Wack laowai, crazies around me
Wack laowai, beside me a wack woman (who is a foreigner)
They are all wack
Your higher peer wants to fire a gun at you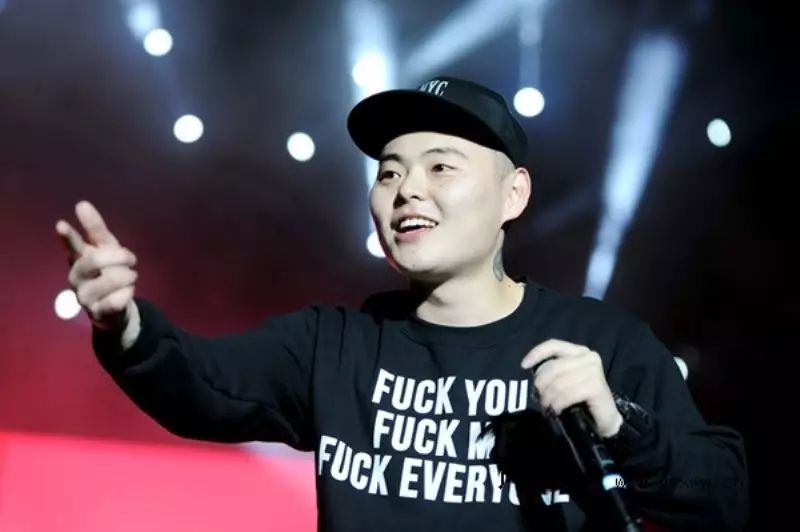 Images: YouTube.com, gyxww.cn

---
Top Stories This Week:
Kokomo's Rooftop Closing After This Weekend?

Fatal Knife Attack at Papa John's Restaurant

Demolitions Hit Gulou Xidajie
Beijingers Are Buzzing About:

Yet Another Sinkhole Opens Up on Third Ring Road

5 Websites You Can Use to Shop That Aren't Taobao

Beijing Has Become China's Leading Cashless Society