Road accident in Shaanxi leaving 36 dead, 13 injured
At least 36 people, including two children, were killed and 13 others injured in an expressway accident in northwestern China's Shaanxi Province Thursday night, local authorities said on Friday morning.
The accident took place at around 11:34 p.m. local time when a bus carrying 49 people crashed into the wall at the mouth of the No. 1 Qinling tunnel on the Xi'an-Hanzhong section of the Beijing-Kunming Expressway, according to the State Administration of Work Safety.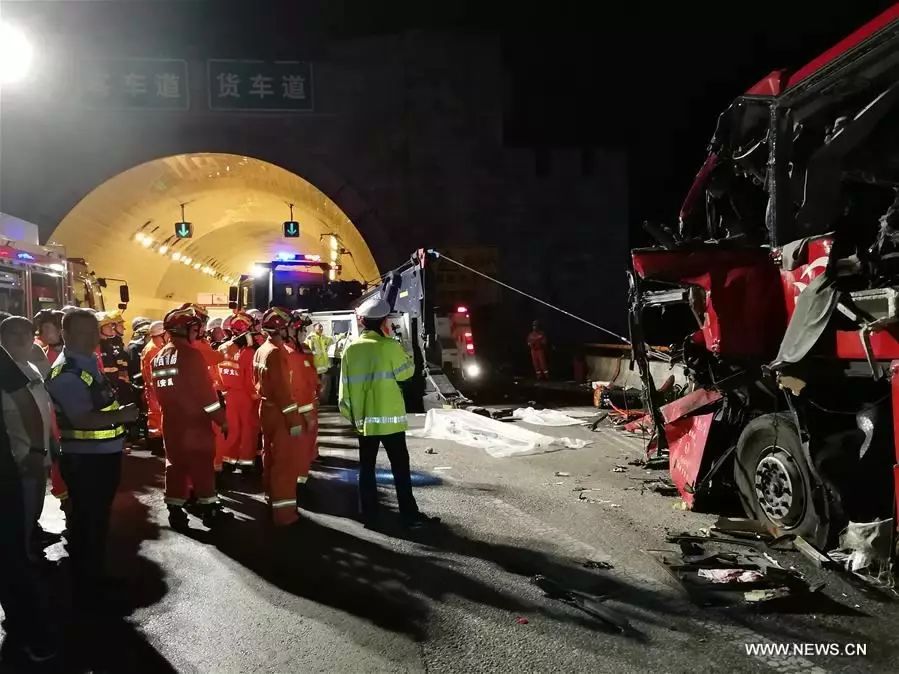 The bus was on its way from Chengdu city, capital of southwestern Sichuan Province, to Luoyang city, central Henan Province.
Operated by Luoyang Transportation Group Co., Ltd, the bus has a designed carrying capacity of 51 people.
The injured have been sent to hospital.
Rescue work was completed by 6:20 a.m. and normal traffic has resumed.