GWIC Afternoon Tea : Wednesday, August 16th
|

2017-08-15
Author:GWIC

|

|
GWIC holds an Afternoon Tea from 14:00-16:00 every 3rd Wednesday of each month. This social event allows you to meet other GWIC members to make connections, friends, exchange stories and tips.
Reservations are not required.
Venue: Four Seasons Hotel at the Caffe Mondo (72nd floor)
Telephone: +86 20 8883 3888

English Address: Four Seasons Hotel, 5 Zhujiang West Road, Tianhe,Guangzhou 510623, China

Chinese Address: 珠江西路5號廣州國際金融中心主塔樓四季酒店72樓- 意珍

Map image below
Cost: All GWIC Members are required to present their Membership Card at every Morning Coffee and Afternoon Tea. Those who do not will be required to pay an entrance fee of RMB 100.00 without reimbursement.
Platinum Membership Free

Classic Membership RMB 50

Guests Adult RMB 100

Children 0 – 5 years free / Children 6 – 12 years RMB 60 / Children 13 years andRMB 100
Please note this is an adult social event; however, children are welcome as a courtesy to those members who must bring their young children in order to participate. Children must be supervised at all times; ideally mothers should provide an activity for their child. Please refrain from bringing your Ayi/Nanny to these events.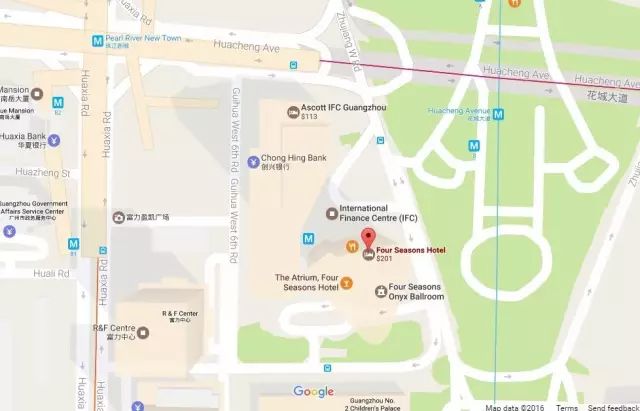 Note; We would like our members to know we will start using pink name-tags for all newcomers. By using this different nametag, we hope the new members will be easily recognized. We want all new members to feel welcome to the club, so lets all extend a warm greeting when you see one!