Open the Doors to a Better Beijing Life with Arrival Survival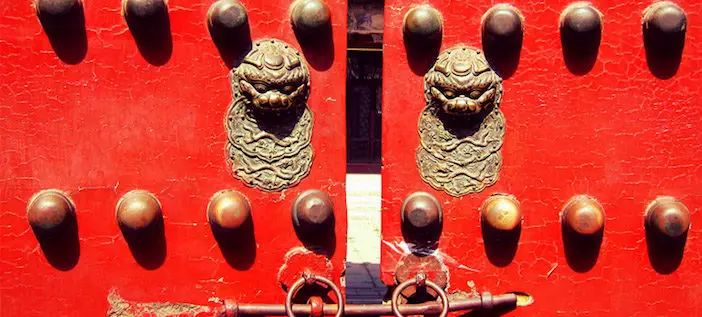 When I first got to Beijing as a bright-eyed and bushy-tailed 27 year old, it didn't take long for me to realize that I wasn't in Kansas (or in my case Florida) anymore. I distinctly remember sitting down and watching the most recent in the Karate Kid franchise (actually The Kung Fu Kid if you want to be more culturally accurate about the martial art content portrayed in the film), and tearing up as the young Jaden Smith encounters the pitfalls and loneliness that comes with adjusting to such a different culture.
While I wasn't bullied, I did receive a couple of fake RMBs or was tricked into buying overpriced produce, and maybe even fell victim to some other counterfeit items of a liquid variety here and there. This, combined with longtime expats not really being overly welcoming due to the fast turnover rate of many newbies, can make this a unique and sometimes challenging place to call home.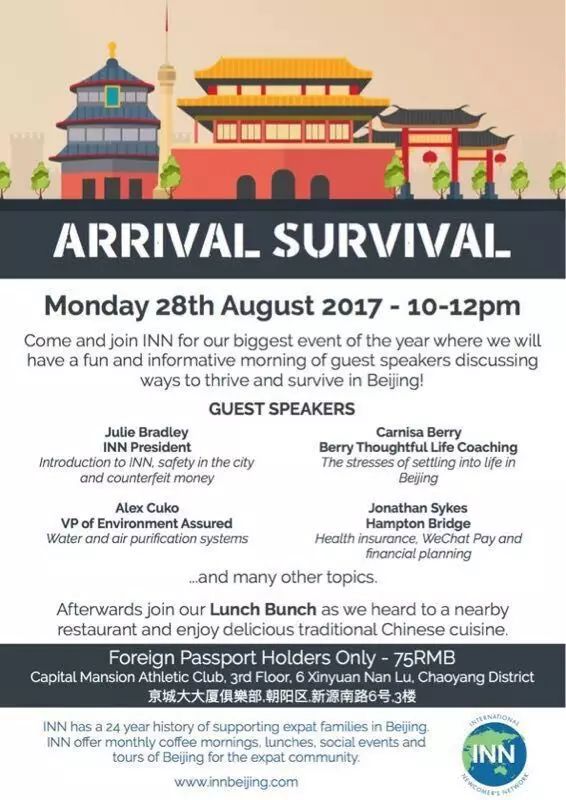 Luckily there are people here that have your back. One such organization that has been operating for quite a long time to help foreigners adjust to life in Beijing is the International Newcomers Network (INN).
They will once again host their annual Arrival Survival on Monday, August 28th from 10am-12 noon at Capital Mansion. Through these Arrival Survival events and their monthly coffee mornings in Sanlitun, you will not only be connected with others in the same boat but also receive invaluable information to help you better get to know your new host city.
Topics covered will include safety in the city, avoiding counterfeits, water and air purification systems, the stresses of settling into Beijing, health insurance, WeChat pay, and financial planning among many others.
The cost to attend the event is RMB 75, which includes coffee, tea, and pastries. For more info check out the event listing here. This event is open to foreign passport holders only.
INN Arrival Survival, Aug 28
All ages. 10am-noon. Function Rm, 3/F, Athletic Center, Capital Mansion, 6 Xinyuan Nanlu, Chaoyang District 朝陽區新源南路6號京城大廈康樂中心3層 (8486 2225 ext 110)
---
Photos: INN, wendyperrin.com