13 excellent things to do this week

With the temperature finally calming down and the odd tropic rainfall to keep us on our toes, things are looking up for Shanghai life in August. There's plenty going on this week from film screenings to great live music. Check out some top picks below.
Food and Drink
Cocktail Cinema: The Prestige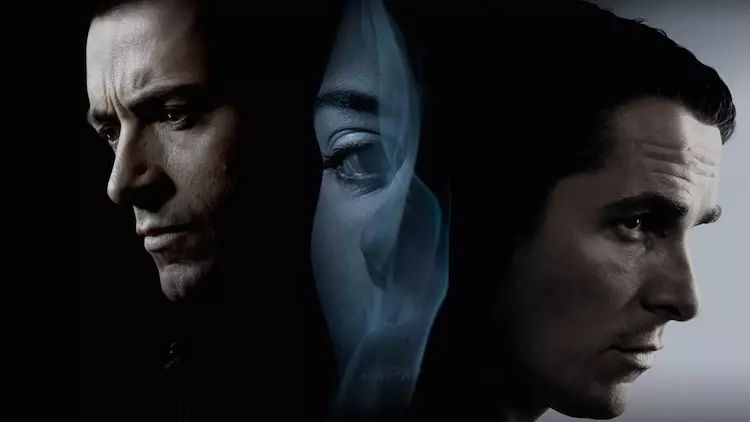 Sip on film-themed drinks at Social Supply's Cocktail Cinema where bartender Chris Xi will be working his magic to The Prestige. It's fair to say you can expect a few tricks up their sleeves at this one. Follow CocktailCinema on WeChat for details and to buy tickets (numbers are limited).
Cocktail Cinema Address TBA. Wed 16 Aug. 8pm. 220RMB.
Music
Life in Color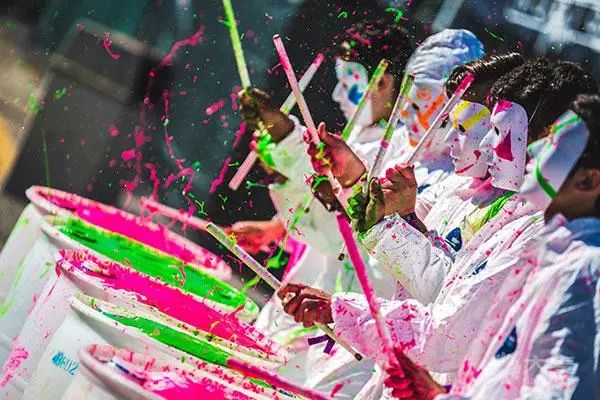 Life in Color – think paint-party-meets-music-festival – started amongst a few college friends at Florida State University back in 2006. It has since grown to become 'the world's largest paint party' and it's Shanghai's turn to get colourful this weekend as the festival makes its China debut.
National Exhibition and Convention Center 333 Song Ze Da Dao. Sat 19 Aug. 2.30PM. 399RMB.
The Fourth East Asia Shoegaze Festival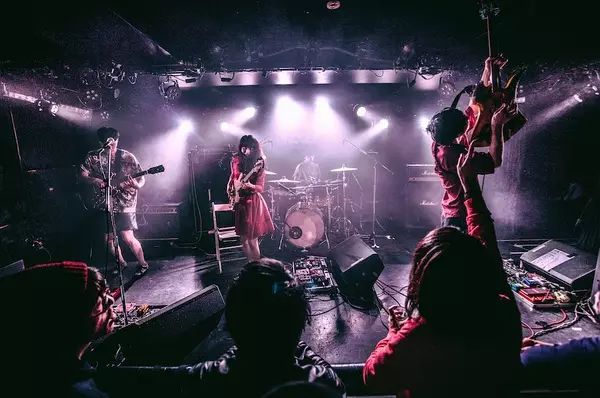 Japanese outfits The Taupe, Dive and (the brilliantly-named) Cruyff In The Bedroom, join Taiwanese act U.Ta and locals Rubur and Tiny Enigma for a stacked night of top regional shoegaze.

Yuyintang 851 Kaixuan Lu, near Yanan Xi Lu. Fri 18 Aug. 7pm. 200RMB.
Yunggie Ma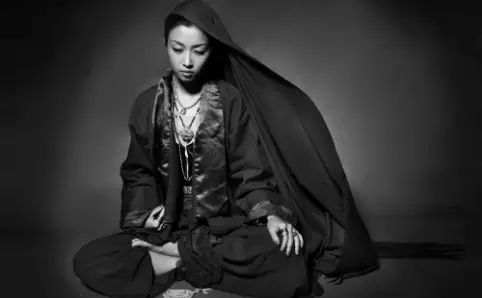 Menba minority artist Yunggiema peforms songs inspired by her ancestors, who traversed from Bhutan to southern Tibet 300 years ago, backed by minimal instrumentation as well as more modern beats.
Modern Sky Lab Third floor, Ruihong Tiandi, 188 Ruihong Lu. Fri 18 Aug. 8.30pm. 120RMB (ground floor); 220RMB (ground and second floor pass).
Future of the LEFT Showcase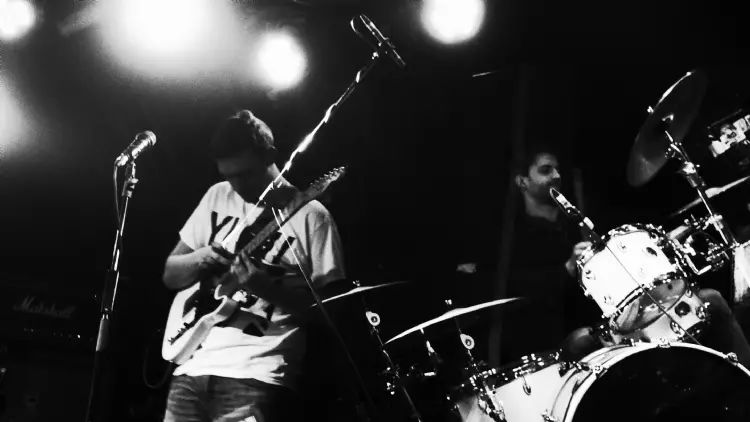 Three of our favourite bands in town - Mirrors, Foster Parents and Lao Ayi - are joined by Hangzhou's Qie for an night of excellent China-based psych-rock, math-rock, post-punk and more.
Yuyintang 851 Kaixuan Lu, near Yanan Xi Lu. Sat 19 Aug. 8.30pm. 80RMB; 60RMB (presale).
Nightlife
China Social Club - Three Years of Parties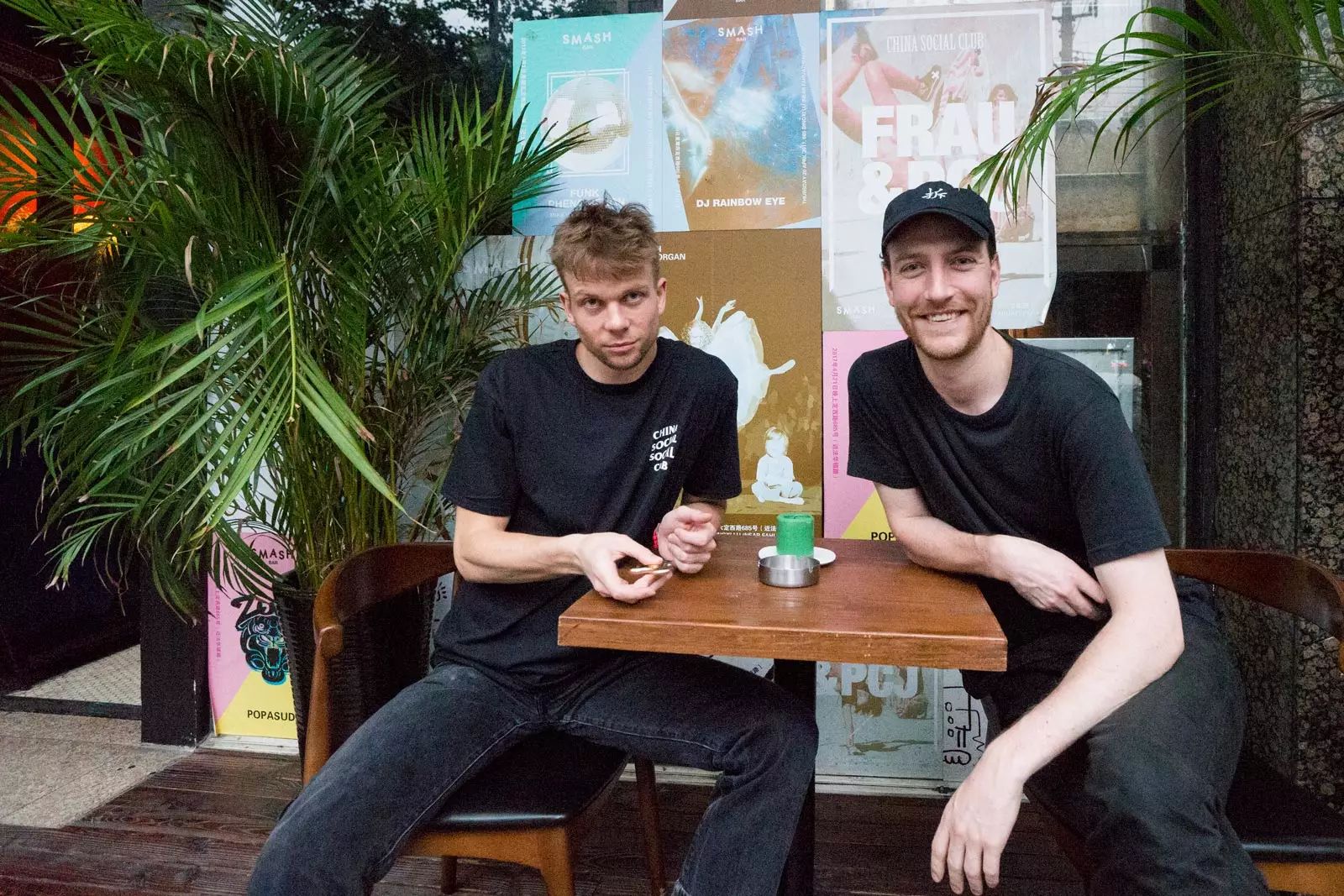 The China Social Club, Aussie Social Club pairing of PCJ and Frau are three years old. To celebrate they're throwing a big do at their CSC HQ, Smash. Go and join the old mates as they pop a cork to three long years of good times.
Smash 685 Dingxi Lu, near Niuqiao Lu. Sat 19 Aug. 9pm. Free.
Zhu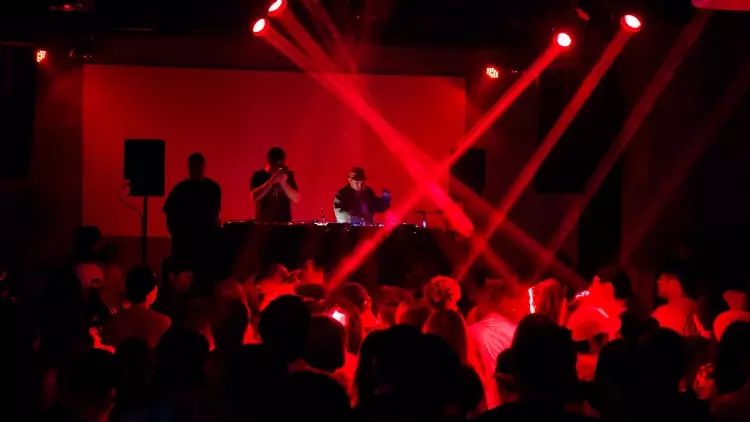 Grammy-nominated Californian producer behind dancefloor-friendly hits such as 'Faded' and 'In the Morning' plays his first-ever show in China, bringing his bouncy, breezy beats to Found 158.

Arkham Found 158, 168 Julu Lu, near Chengdu Nan Lu. Sat 19 Aug. 10pm. 350RMB; 300RMB (presale).
RP Boo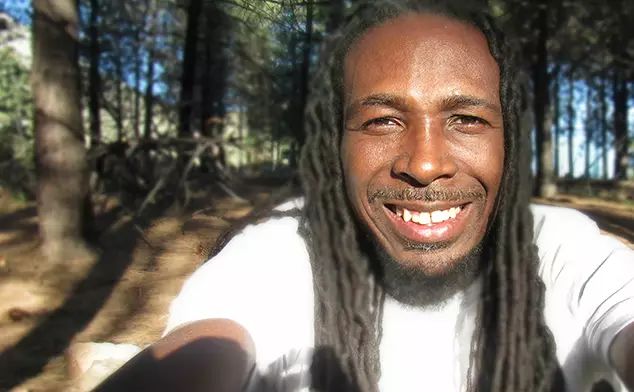 The godfather of footwork returns to Shanghai for what will be one of the happiest sets of the month. RP Boo always plays with a massive grin on his face and his enthusiasm is genuinely infectious.

ALL Second Floor, 17 Xiangyang Bei Lu, near Changle Lu. Sat 19 Aug. 10pm. 100RMB.
Things to Do
Time Out Screenings: Still Life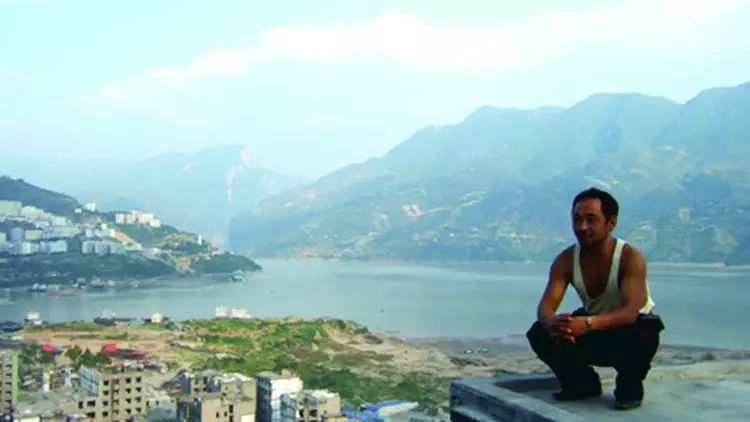 Time Out Shanghai shows one of the greatest Chinese films of all time in Glam, M on the Bund, with complimentary gourmet popcorn and specially tailored drinks. This month it's director Jia Zhangke's critically acclaimed Still Life.
Glam Seventh Floor, Five on the Bund, 20 Guangdong Lu, near Zhongshan Dong Yi Lu. Sun 20 Aug. 4.15pm. Free.
The Pearl movie nights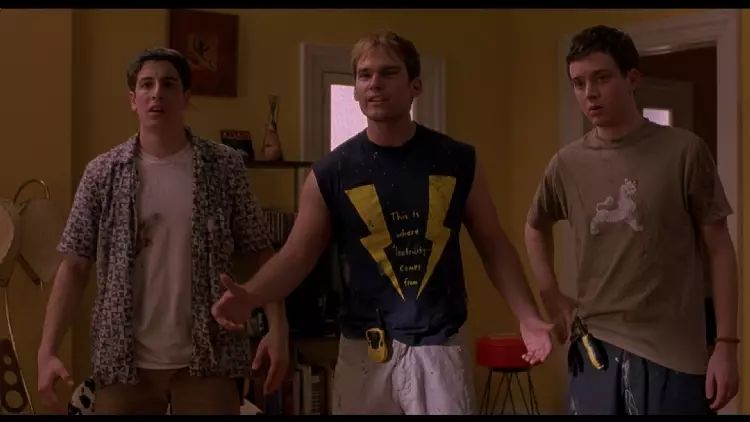 Cinematic gems screened for absolutely free every Tuesday, with food deals. This week it's American Pie 2.
The Pearl 471 Zhapu Lu, near Haining Lu. Tue 15 Aug. 8pm. Free.
KFK Presents: Zainab Johnson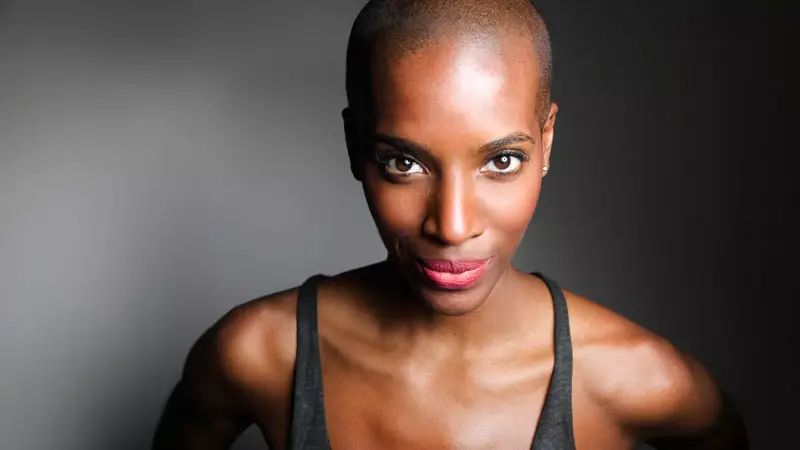 Zainab Johnson, a stand-up comedian and actress, is quickly being propelled as one of the most unique and engaging performers on stage and screen. Zainab's comedy is based on her unique point-of-view, which was shaped growing up in Harlem as one of thirteen siblings in a Muslim family.
Kung Fu Komedy Club 1 Xiangyang Bei Lu, near Julu Lu. Fri 18 at 9pm; Sat 19 at 8pm and 10pm. 200RMB; 170RMB (presale).
Art
Closed Circuit - Open Duration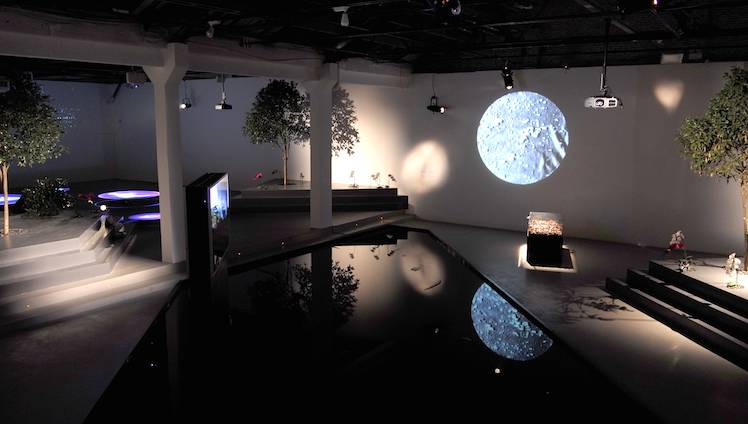 Open Duration is a large-scale installation that consists of several overlapping works. The work uses soil, plants, light, sound, video and various scientific research media such as carbon and oxygen sensors to examine different aspects of the human-nature relationship.
Chronus Art Centre Building 18, 50 Moganshan Lu. Until 3 Sep (Every day except Monday,Tuesday). 20RMB; 10RMB for students (free on Wednesdays).
Balkrishna Doshi: Celebrating Habitat - The Real, the Virtual & the Imaginary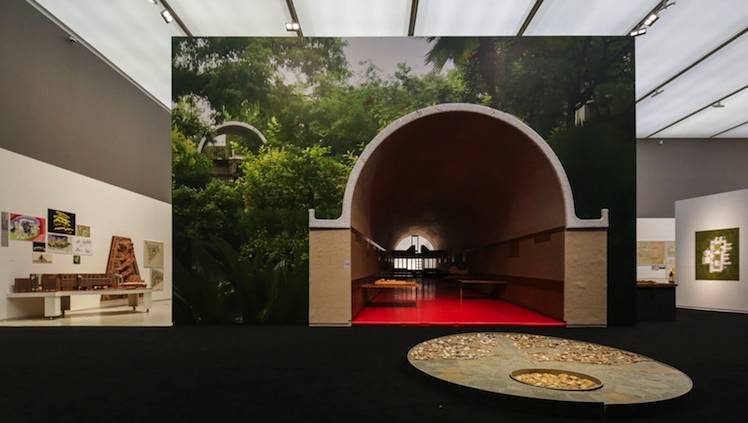 The Power Station of Art presents the latest show in their spectacular architecture series, with more than thirty pieces by the acclaimed Indian architect, urban planner and educator, Balkrishna Doshi.
Power Station of Art 200 Huayuangang Lu, near Miaojiang Lu, Huangpu district. Until Oct 29. Free.
Click below for more things to do