Southampton sell 80% stake to Chinese businessman
Press "PandaGuidesOfficial"!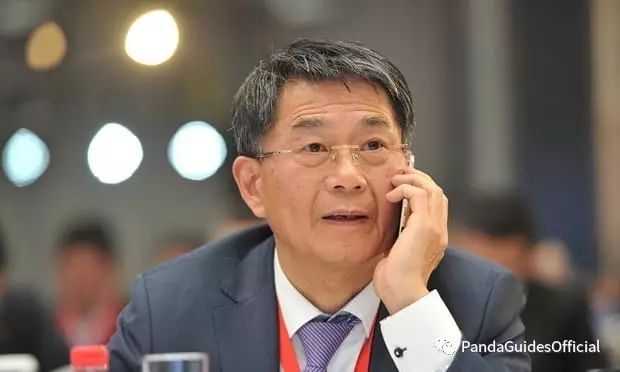 Gao Jisheng, chairman and founder of Lander Sports, has bought an 80% stake in Southampton.
Southampton have confirmed that the Chinese businessman Gao Jisheng has completed a multimillion-pound takeover of the club, acquiring an 80% stake for around £210m after successfully passing the relevant checks, including the Premier League's owners and directors test.
The deal ends more than 12 months of talks between the Gao family and the south coast club. The investment is being made personally by Gao and his daughter Nelly as opposed to being sanctioned through Lander Sports, as originally mooted. Hangzhou-based Lander is the family's business arm, which develops, constructs and manages sports sites. The Guardian understands Gao's decision to switch the structure of the deal to use his personal wealth was due to a desire to get it completed.

In November, the two parties failed to come to an agreement after entering a six-week exclusivity period. This deal, though, is similarly structured to the one completed by the late German-born Swiss businessman Markus Liebherr, when he rescued Saints, then in League One, from administration in 2009. He personally bought the club outright for around £14m, and not via Mali Holdings, his group of engineering companies.
Liebherr's daughter Katharina, who inherited the club in 2010, will retain her 20% stake. Southampton are confident the Gao family will continue to build upon the progress made under the current management structure, which has sustained top-flight football since their promotion in 2012. "As a team we will strive to build upon the strong foundation that is in place towards sustainable long-term success," Liebherr said in a statement issued to supporters on Monday. "Today is the start of a new and exciting chapter for our club. Mr Jisheng Gao and his daughter, Mrs Nelly Gao, with whom I have built a close relationship, share our values and ambitions. Mr Gao, Nelly and I have full trust in Ralph Krueger [the Southampton chairman] and his management team. We wholeheartedly support their plans to follow 'the Southampton way' in the years ahead."
In January, in a rare public statement issued to supporters, Liebherr said: "The Premier League is competitive, we need to keep moving forward and look to new markets for commercial growth, innovation and to share our journey."
Last Thursday was the seventh anniversary of Markus Liebherr's death, with tributes paid to Southampton's former owner before their 0-0 draw against Swansea City on Saturday.
"I am honoured and humbled to become a partner of Southampton football club alongside Katharina Liebherr, who, together with her father, has been such a great steward of the club, its growth and success," Gao, the 64-year-old new majority stakeholder, said.
Southampton are the second Premier League club to attract major Chinese investment, with West Bromwich Albion sold to a group led by the entrepreneur Guochuan Lai last September. Manchester City sold a 13% stake to a consortium of Chinese investors.
Other Midlands clubs Aston Villa, Birmingham City and Wolverhampton Wanderers are also Chinese-owned, while Reading were taken over by the brother and sister, Dai Yongge and Dai Xiu Li, in May.
A Premier League spokesperson said: "As with any change of control at a Premier League club, we have checked the sources and sufficiency of funding in place to acquire the shares, and been provided with a detailed business plan showing the new owners can sustain the club going forward. We have also conducted the Owners' and Directors' Test which includes detailed background checks on any individual proposing to acquire more than 30% of shares in a club, or to be a director on the club's board. This is a very rigorous process and we have worked with Katharina Liebherr and her advisers to ensure all Premier League rules have been adhered to."
Source: https://www.theguardian.com
Editor's Picks
25 most difficult languages to learn in the world


Top 10 countries with the most beautiful girls in the world


Fake US embassy shut down after 10 years


Japan's porn industry is in crisis

Seven websites to learn Chinese for free


Premarital sex in China: new survey paints surprising picture


Fake alcohol in China and how to avoid it


China to be hit with coldest winter in 4 years


Those with work visas can skip the line at immigration


7 of the best websites to watch Chinese and foreign movies

Love is in the little things


15 sentences that will change your life
☞ Below is a paid advertisement
We are an English teacher supplier who sends native experienced English teachers to Chinese homes for private tutoring.

Please note that we recruit the teachers from the following countries ONLY: USA, UK, Canada, Australia, New Zealand, Ireland and South Africa.
If you are a native teacher now based in any city in China, please don't hesitate to add WeChat: 12753351 for inquiry.