News Highlights
How augmented reality improves customer experience (Forbes, Aug. 14)

Car-sharing will help drive a better future (China Daily, Aug. 15)

China's sharing economy could drive global growth (Xinhua, Aug. 14)

Toyota, Intel and others to form auto big data consortium (Reuters, Aug. 11)

Rural areas to boost new energy sales (China Daily, Aug. 14)
1
2
Automotive VR/AR
How augmented reality improves customer experience
Today augmented reality has given companies the ability to put to create an even more compelling experience than the two dimensional view from our televisions and screens.

Everyone today is working on some kind of augmented reality for their brand or product. The global market for AR products will surge 80% to $165 billion by 2024, according to researcher Global Market Insights.

Augmented reality blurs the line between what is computer generated and what's real by emphasizing what we experience including sight, sound, touch and even smell.

Not only is augmented reality a powerful tool for retail locations, but it's also an exciting prospect to provide experiences to customers that aren't in the retail store at all. Augmented reality could be used to simulate many experiences where customers need more information.

Augmented reality can take many forms, making customer experiences richer – and adding value to customers in new and exciting ways. (Forbes, Aug. 14)
2
2
Urban Transportation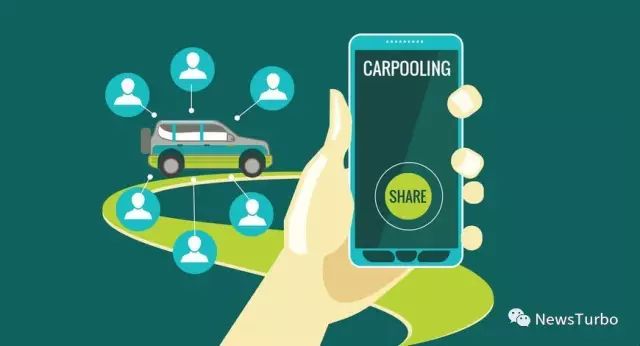 How will car sharing influence the refined oil industry?
A governmental guideline released on Aug. 8 calls for the optimization of transport systems and aims to push for the healthy development of the small- and mini-passenger car leasing sector.

With the growing popularity of the "sharing economy" concept, car-sharing services have become available in some Chinese cities. The mobility solution can help reduce the number of private cars on the road and consequently contribute to environmental protection.

Looking ahead, the demand for gasoline is expected to weaken due to the increasing numbers of both new energy vehicles (NEVs) and small-displacement cars as well as the shift to shared mobility. (Economic Information Daily, Aug. 14)
Car-sharing will help drive a better future
As bike-sharing booms in China, a guideline was released to promote a new form of the sharing economy - this time involving vehicles.

Car-sharing, which provides an alternative for people to travel in cities, can enhance their transportation experience. It will be an innovation in a service model, technology and management of traditional car rentals.

The sharing economy has been booming as China carries out the Internet Plus Initiative, a strategy to integrate traditional industries with internet and information technologies. Currently, more than 30 companies are providing car-sharing rentals, which are estimated to grow by 45% each year in the next 10 years. By 2025, as many as 600,000 cars will be rented in this way. (China Daily, Aug. 15)
Solving major problems is core to car-sharing industry's development
The Ministry of Transport and the Ministry of Housing and Urban-Rural Development recently released guidelines to encourage the development of the timeshare car rental business and set specific requirements on safety management.

According to netizens, the guideline will ensure the orderly development of the car-sharing industry, while problems associated with the industry including the difficulty of finding a rental vehicle remain to be solved.

Experts say that the government's top-down design reflects its innovation in management and green development concepts, and ensures the sound development of the car sharing industry. In general, to make breakthroughs in the development of car sharing, it is essential to address the practical problems facing the industry. (enorth.com.cn, Aug. 12)
Study: Ride-sharing could hit car ownership
Car ownership would likely take a hit in areas that have thriving ride-sharing services like Uber and Lyft. It's what automakers and industry analysts have long suspected about the burgeoning mobility on-demand sector. But a new study took advantage of events that unfolded last year in Austin, Texas, to start putting data behind the theory.

A survey of 1,200 residents showed that during a roughly one-year stretch when Uber and Lyft stopped operating in the city, 41% used their own vehicles to fill the void, while 9% purchased a car to handle their transportation needs.

A deeper dive on the numbers showed that those who used their own cars in the absence of ride-sharing were 23 times more likely to start making more trips than those who opted for a different on-demand service.

Mobility-on-demand has been projected to cut the overall number of trips made, based on the idea that people will be more choosy about transportation when they don't have a car of their own in the driveway. The study offers the first tangible evidence of that theory in action. (The Detroit News, Aug. 10)
Will China's new regulation push development of car-sharing market?
China's Ministry of Transport and Ministry of Housing and Urban-Rural Development recently released guidelines on promoting the healthy development of small- and mini-passenger car leasing, with the aim of encouraging the new car-sharing business model.

Although it's quite convenient to rent a car, it turns out to be difficult to return and park the car, as most cars available for the service are NEVs, the development of which is inhibited by underdeveloped charging networks.

Industry experts take the view that related laws must be introduced to regulate the car-sharing industry. The policy introduces positive and negative lists to prevent illegal conduct and steer the industry towards a healthy path of development. (Xinhuanet.com, Aug. 9)
3
Sharing Economy
China's sharing economy could drive global growth
China's sharing economy is booming. Not only is it growing rapidly across the country, but it continues to cast an increasingly larger influence on the global economy by spreading its innovations around the world.

China's sharing economy now covers a wide range, from the shared use of bikes, vehicles, umbrellas, to living spaces and working spaces, and even knowledge, skills and labor.

Fast growing consumer groups in China have not only supported the overseas expansion of Chinese companies in the sharing industry, but also promoted the local growth of foreign firms, which consider China's enormous domestic market "a gold mine".

Zhang Xinhong, a research director on sharing economy from the center, believes that the sharing economy - worldwide or in China - is far from reaching its ceiling and remains either at the start-up stage or is shifting to the rapid growth stage.

Zhang predicted that the manufacturing, agriculture, education and pension fields would have large market scale and development potential, which would be at the forefront of the next wave in the sharing economy. (Xinhua, Aug. 14)
Market research lacking in China's sharing economy
Chinese start-ups need to take a step back and carry out proper market research before wasting millions in the sharing economy field. The lack of market research among Chinese small business is all too evident.

The omnipresence of contactless payment options in Chinese cities makes sharing start-ups very tempting. China's own State Information Center has suggested that the sharing economy could account for 10% of GDP as early as 2020.

Perhaps uniquely in the world, the Asia-Pacific is ready to embrace sharing due to a specific sense of community, a desire to find cheaper mobility and travel solutions and a sense of real overcrowding in the likes of Beijing and Tokyo.

However, no boom can survive without its busts. China's graveyard of sharing-economy failures may continue to expand if market research is not done thoroughly. (Global Times, Aug. 13)
4
Automotive Intelligence
Mobileye, Intel plan to build 100 Level 4 autonomous test cars
Mobileye and its new corporate parent, Intel Corp., said they plan to build a fleet of 100 self-driving vehicles for road tests in the U.S., Israel and Europe.

Intel, which recently completed the $15.3 billion purchase of Mobileye, wants to showcase its processors and software in vehicles with Level 4 automated vehicles - that is, cars and trucks that can accelerate, brake and steer themselves for extended trips.

The test fleet will "provide immediate feedback and accelerate delivery of technologies and solutions for highly and fully autonomous vehicles," said Mobileye co-founder Amnon Shashua in a recent statement. (Automotive News, Aug. 9)
Toyota, Intel and others to form auto big data consortium
Toyota Motor Corp, chipmaker Intel Corp and other technology and auto companies are forming a consortium called Automotive Edge Computing Consortium to create an ecosystem for big data used in connected cars, the Japanese automaker said recently.

The consortium aims to use data to support emerging services such as intelligent driving, creating maps with real-time data and driving assistance based on cloud computing, Toyota said in a statement.

As cars are equipped with new capabilities, from staying in lanes to driving themselves, they are using and producing vast amounts of information, including where they drive.

Data volume between vehicles and the cloud is expected to reach 10 exabytes per month around 2025, about 10,000 times larger than at present, Toyota said. (Reuters, Aug. 11)
Tesla developing self-driving tech for semi-truck, wants to test in Nevada
Tesla is developing a long-haul, electric semi-truck that can drive itself and move in "platoons" that automatically follow a lead vehicle, and is getting closer to testing a prototype, according to an email discussion of potential road tests between the car company and the Nevada Department of Motor Vehicles (DMV), seen by Reuters.

Meanwhile, California officials are meeting with Tesla "to talk about Tesla's efforts with autonomous trucks," state DMV spokeswoman Jessica Gonzalez told Reuters.

The correspondence and meeting show that Tesla is putting self-driving technology into the electric truck it has said it plans to unveil in Sept., and is advancing toward real-life tests, potentially moving it forward in a highly competitive area of commercial transport also being pursued by Uber Technologies Inc and Alphabet Inc's Waymo. (Reuters, Aug. 10)
Toyota to showcase autonomous mettle at 2020 Games
Eager to dispel any notion that it's behind in the race to self-driving cars, Toyota Motor Corp. intends to dazzle viewers of the 2020 Summer Olympics in Tokyo with a show of high-tech wizardry.

Toyota will display its next-generation automated driving systems, which start arriving next year in Toyota and Lexus vehicles, along with prototypes of technology coming in the 2020s, promises Ken Koibuchi, Toyota's executive general manager in charge of autonomous driving.

"We want to show a high-spec technology as a showcase," Koibuchi told Automotive News during a drive event here last month to unveil the advanced safety and automated driving features of the upcoming 2018 Lexus LS.

As a top global sponsor of the Olympics and the country's flagship automaker, Toyota sees the Tokyo games as a turning point - particularly in public awareness. Although Toyota has not garnered the attention of other automakers and suppliers, it is pursuing a goal of achieving autonomous driving on city streets by the early 2020s. (Automotive News, Aug. 13)
5
NEV Industry
Electric startups strive to accelerate production efforts
Electric car startups in China are ratcheting up their efforts to develop and roll out models as NEVs are gradually becoming more and more accepted across China.

One-year-old Future Mobility Corp has inked a deal with an industry fund to receive investment of $200 million, Harmony Group said in a document.

Analysts say the move shows investors' confidence in the startup and the potential of the Chinese market, which is already the world's largest new energy market.

Two million such vehicles are expected to be sold annually by 2020. Construction started on FMC's $1.66 billion plant earlier this year in Nanjing, Jiangsu province.

Some startups, including Nio, Yudo, and Beijing CHJ Automotive Technology, are going even faster.

Many traditional carmakers, including Mercedes-Benz, Volkswagen and Ford, have made NEVs a priority in their respective development campaigns, with a special eye on the Chinese market. (China Daily, Aug. 14)
Rural areas to boost new energy sales
After a market wobble in 2016, NEV sales are predicted to ramp up by 51.8% this year in China.

The majority of the newly registered electric vehicles (EVs) will be sold to lower-tier markets in towns and counties, and the markets in the largest and middle-sized cities will likely contribute smaller portions, according to the recent Blue Book of New Energy Vehicles.

The China Automotive Technology and Research Center estimated that the most popular EVs would be those in the budget segments, and they would be more widely accepted in rural areas rather than in urban areas.

John Zeng, managing director of LMC Automotive Consulting (Shanghai) Co., predicts that there will not be a big change in the market structure, as the current consumption pattern reflects that an electric car has no scrap value after years of use.

He noted that demographic changes will be minor, as people in the third and fourth-tier cities have easy access to power outlets in their yards, so they can buy a budget e-car for just several years of use. (China Daily, Aug. 14)
BAIC's electric vehicle unit managed to raise $1.67 billion in Series B round
BAIC Group's EV unit, BJEV, said on Aug. 14 that it managed to raise RMB 11.12 billion ($1.67 billion) in its series B round, which exceeded the earlier estimate of RMB 8 billion ($1.2 billion).

It is reported that this is the largest single financing in China's NEV industry, and also the largest one for a state-owned enterprise.

BJEV's general manager, Zheng Gang, said the money will be used to develop and test new models and devices, expand production scales, maintain the company's cooperation in terms of industry chain, material and intelligent network connection, as well as promote its strategic cooperation with Daimler. (Gasgoo, Aug. 15)