EAT: Sake Manzo Closing, Migas Revamp Lunch Menu, and More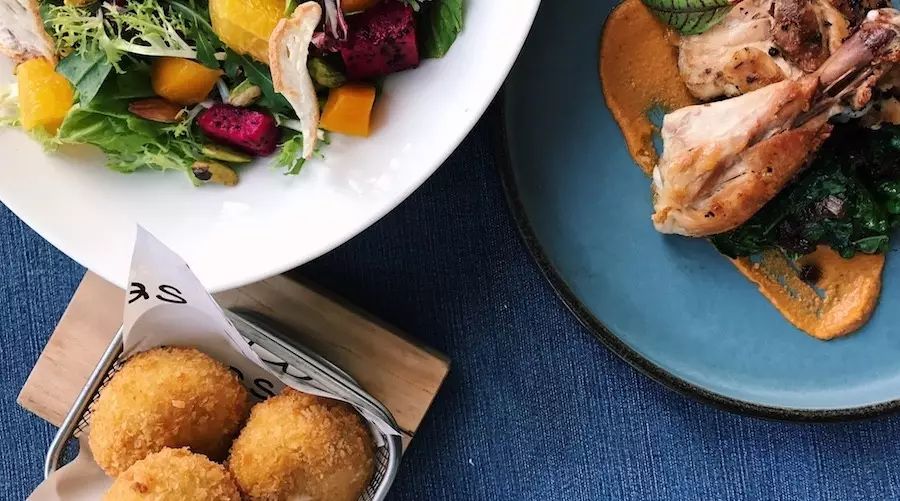 Migas are celebrating the seventh anniversary of their venerable Sanlitun location by changing up their weekly set lunch menu, taking all of the most popular options from the past seven years and combining them into one big menu that allows you to pick one main and two sides (RMB 88). Star dishes include black squid ink paella and their famous homemade sausages. You can also add a cheeky glass of house wine for just RMB 35. While we've always loved the old Migas lunch menu, it is good to see them keeping things fresh after all these years. Also look out for them to offer a special seventh-anniversary menu in the restaurant, which we'll have more details on soon.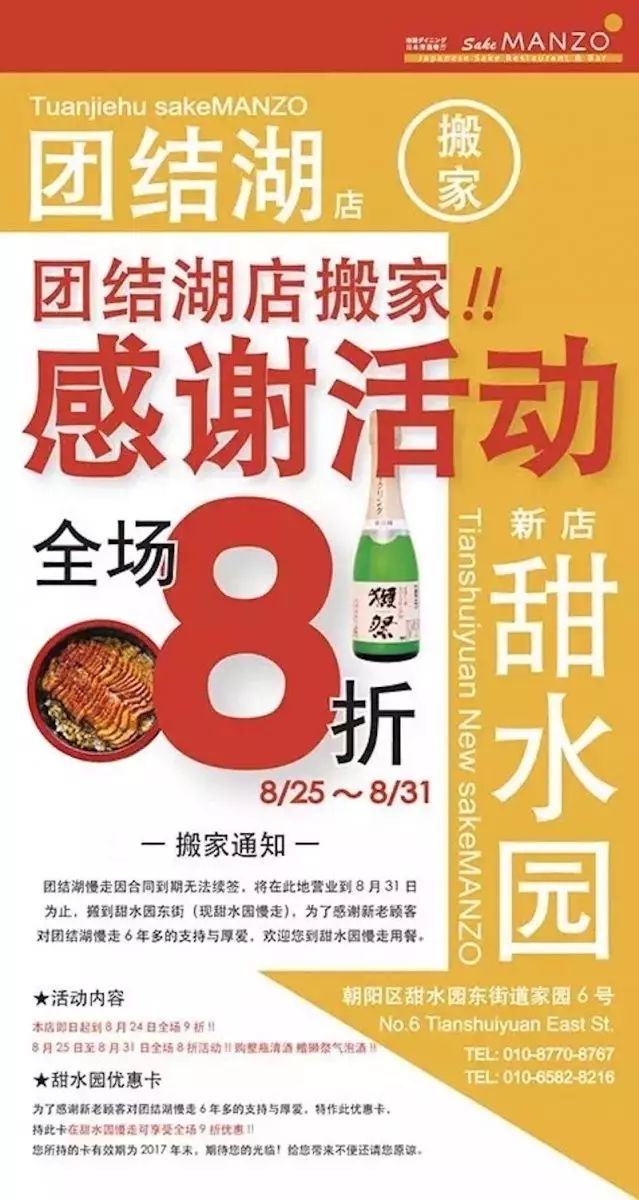 We were sad to hear the news this week that Sake Manzo's original Tuanjiehu location will be closing at the end of August as their rental contract is expiring. They will be relocating to their existing Tianshuiyuan location, which we wrote about when it opened at the end of 2016.

Part sake bar, part restaurant, Sake Manzo Tuanjiehu has drawn in the crowds over the past six years with its relaxed-yet-refined atmosphere, quality food, and extensive sake selection put together by owner Taka Yamamoto. To send the restaurant off in style and encourage fans to come back in for one last meal before the end of August, they are offering a number of deals, including 10 percent off your bill until August 24, 20 percent off your bill from August 25-31, and a complimentary bottle of sparkling wine with any purchase of a 720ml bottle of sake. Furthermore, customers who dine at the Tuanjiehu location before it closes will get a 10-percent discount card for the Tianshuiyuan location, valid until the end of 2017.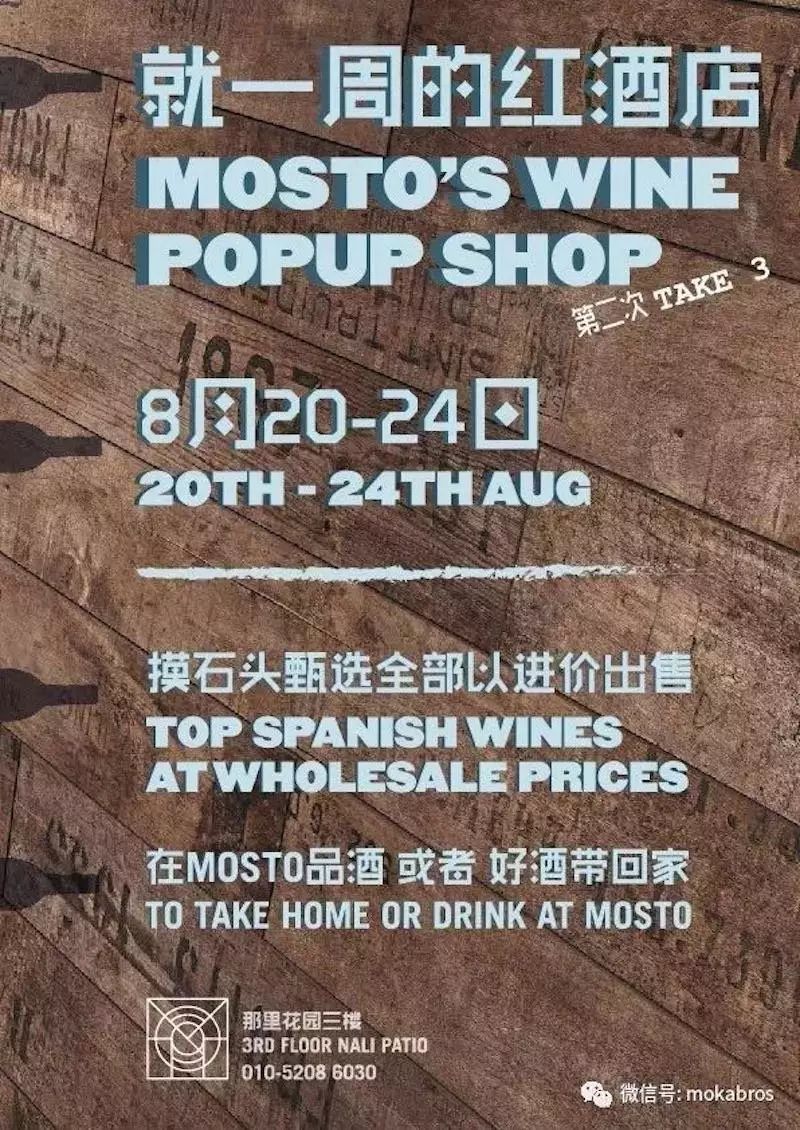 Next up, Mosto's pop-up wine shop is back for the third year in a row, running from August 20-24. This time, they're teaming up with Spanish wine supplier Apasionarte wines to bring you a selection of excellent Spanish bottles at wholesale prices. Apasionarte's Lluis Pina will be on hand to offer suggestions and recommendations. This is a great opportunity to build up your wine collection or simply grab a bottle of wine to enjoy alongside Mosto's food (there is no corkage fee for bottles drunk in-house).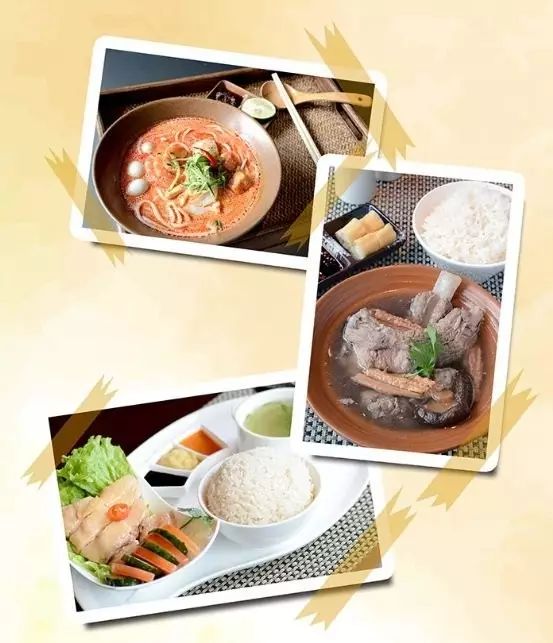 Some examples of what will be on offer at the Grand Millennium Hotel this week

Finally, if you're hankering for a Singaporean feast, the Grand Millenium Hotel kicked off their Singaporean Food Festival yesterday (Aug 15), running until Friday, 6-10pm. The buffet costs RMB 288 per person (kids under 6 eat for free and 6-12-year-olds are half price) and will include local delicacies such as Hainan chicken rice, laksa, bak kut teh (meat bone tea), and chili crab, among others. An added bonus: if you're a Singaporean citizen and can present your passport, you'll receive a 20 percent discount – "hebat!" as they might say in Malay.

Images courtesy of Migas, Mosto

---
Top Stories This Week:
[VIDEO] Woman Slut-Shamed on Beijing Metro

Rapper Xie Di Exalts the Joys of Shooting Foreigners in New Song

Fatal Knife Attack at Papa John's Restaurant
Beijingers Are Buzzing About:

Sausage and Suds Favorite Stuff'd Bricked Up

Taco 'Bout Good Value: Beijing's Best Taco Night Deals

10 Words and Phrases That Mean Differently in Beijing