|

2017-08-15
Author:UISG

|

|
Dear Parents and Students,
Activities Outside the Classroom (AOC) are planned to enhance the development of the whole child and to provide an extension to the school curriculum. The activities are grouped using multiple intelligences, thereby enabling children to pursue personal interests, develop new skills and knowledge and explore different areas. The philosophy of the IB PYP will be valued in this programme with the expectation that students demonstrate the attributes of the Learner Profile and PYP Attitudes.
Activities Outside the Classroom will be timetabled within the school day and on campus and will take place on a Friday from 2:30-3:20 PM.
All students from Year 1 to Year 6 will participate in the programme.
Primary teachers and teaching assistants from Year 1 – 6 will lead the activities. External teachers will be invited to expand the programme and each of their activities will be actively supervised by UISG staff.
Students and parents will be able to view the activities on offer on the school website.
Each student must nominate four activities and sign up online.
Please discuss these with your children at home and help them make the right selections.
For any inquires please do not hesitate to contact us.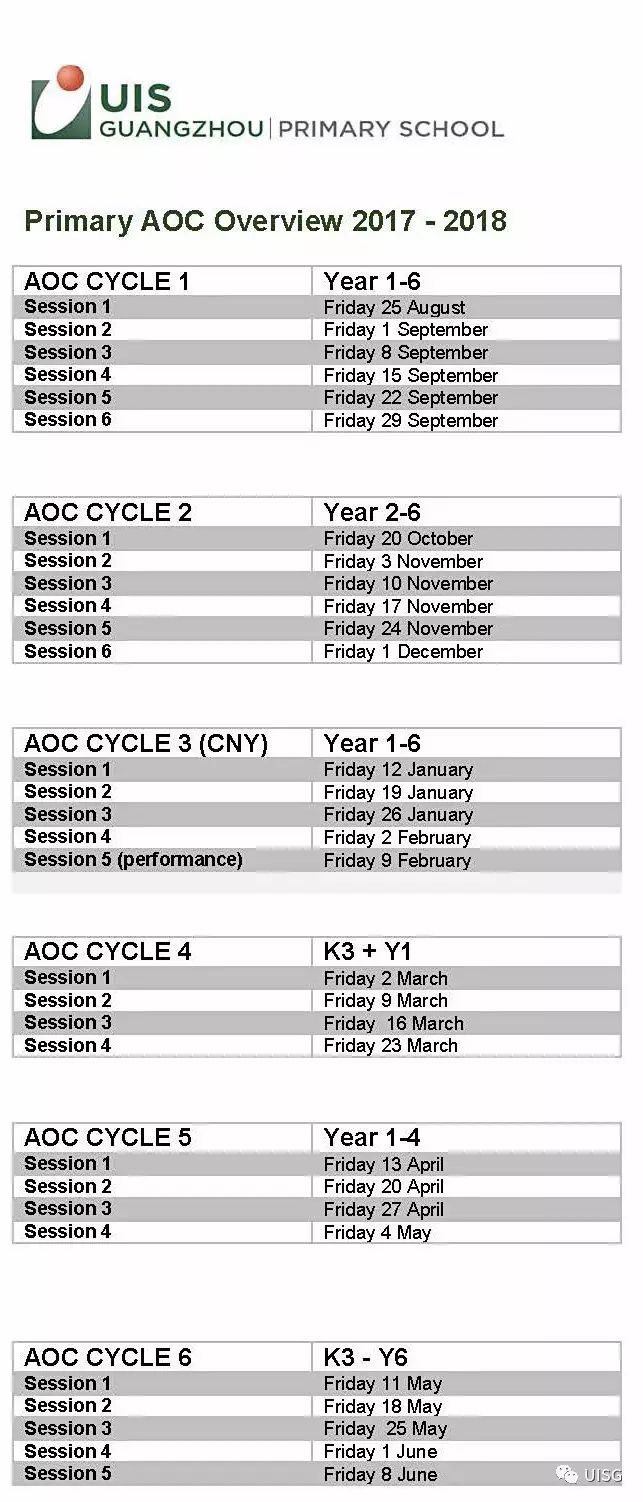 Kind regards,
Andrei Anita
AOC Coordinator
-----------------------